Lok Lok Singapore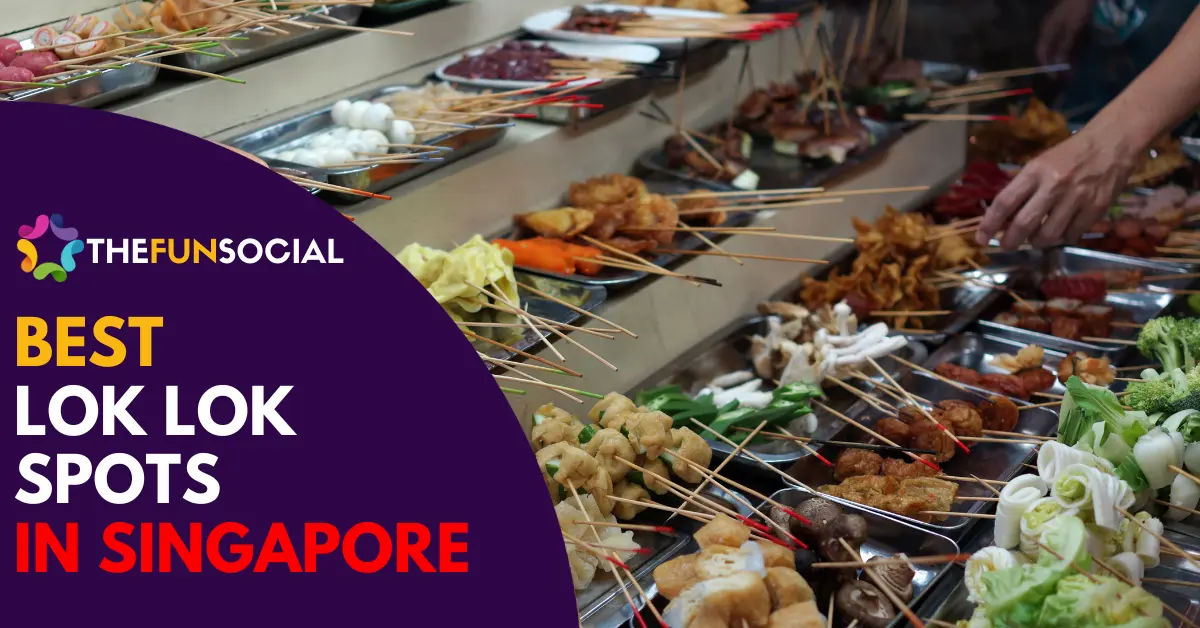 Among the plethora of delectable dishes and unique dining experiences it offers, there is one that stands out due to its communal and enjoyable nature – Lok Lok.
The best Lok Lok in Singapore are Happy Lok Lok, Dai Lou, LokLok 1991's by Daniel & Meng, and Malaysian Local Delights.
When deciding on a Lok Lok place to visit, it's important to consider factors such as the variety of skewers, ingredients, dip choices, environment, price, and customer service.
Lok Lok in Singapore is a beloved culinary adventure. This skewer-based Malaysian import captivates both locals and tourists with its wide variety of ingredients and mouthwatering dips. Served in a lively atmosphere, Lok Lok embodies the vibrant food culture of the island nation.
This guide aims to navigate you through the best Lok Lok places that you must visit to satiate your cravings in Singapore.
Quick Summary
Best Lok Lok in Singapore are Happy Lok Lok, Dai Lou, LokLok 1991's by Daniel & Meng, and Malaysian Local Delights.
When choosing which Lok Lok place to go, make sure to check out the customer service, cleanliness, variety of food options, location, and price.
Lok Lok in Singapore is a popular food experience, with this skewer-based Malaysian import delighting locals and tourists alike with its diverse array of ingredients and tantalising dips, served in a convivial atmosphere that encapsulates the vibrant food culture of the island nation.
Key Consideration Factors
But before going into the list of Loklok spots in Singapore, you might want to take note of the consideration factors when visiting one:
Variety of Skewers: A good Lok Lok spot should offer a diverse array of skewers, including meat, vegetables, seafood, and more. The more variety, the better.
Quality of Ingredients: Freshness and quality of the ingredients used in the skewers is crucial. Always opt for places where the food looks fresh and well-kept.
Dip Choices: Lok Lok is incomplete without its accompanying dips. A Lok Lok joint should provide multiple sauce options, ranging from spicy to sweet and tangy.
Environment: The ambiance and cleanliness of the place are important considerations. The best Lok Lok experience comes from a clean, well-maintained place with a lively atmosphere.
Price: Always consider the price per skewer and see if it aligns with your budget. Some places might be pricier but offer better quality skewers and a wider variety.
Customer Service: Excellent customer service enhances the Lok Lok experience. Staff should be friendly, accommodating, and efficient.
Best Lok Lok Singapore
1) Malaysian Local Delights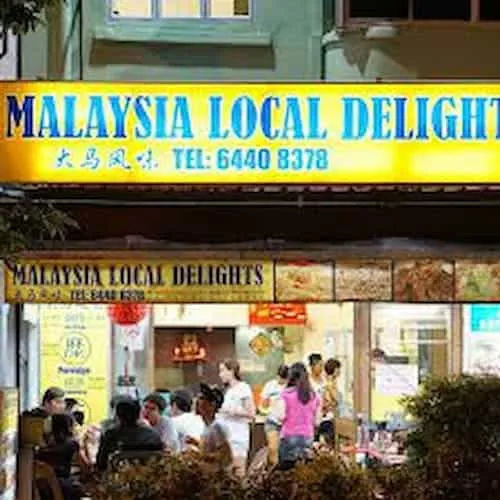 If you're not a fan of the Johor Bahru style Lok Loks, I highly suggest trying out Singapore's first-ever Malacca-styled steamboat restaurant. Nestled in the heart of the bustling city, this hidden gem offers a culinary adventure like no other.
Step into the inviting ambiance and explore a world of tantalizing flavors. The extensive menu goes beyond the usual deep-fried skewers, offering a wide range of delectable options.
Indulge in succulent bbq grilled yummy taste dishes that are perfectly charred and bursting with smoky goodness. Or dive into the depths of the bubbling steamboat pot, filled with a rich and aromatic broth crafted with a blend of carefully selected herbs and spices.
Picture yourself savoring each bite, as the fresh seafood skewers, tender meats, and crisp vegetables immerse in the simmering pot. The steamboat experience here is not just a meal but a gastronomic journey that will ignite your taste buds and leave you craving for more.
With every visit, discover new delights and relish in the unique combination of flavors that will transport you to the vibrant streets of Malacca. So, embark on this culinary adventure and let your palate be captivated by the exquisite taste and aroma that awaits you at this extraordinary steamboat restaurant.
2) Dai Lou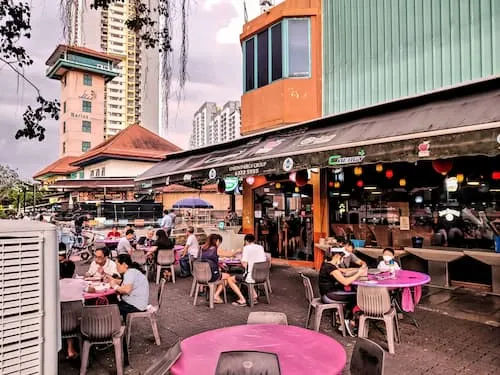 Key Services
Restaurant
Address
#01-0R, Marina Country Club, 11 Northshore Dr, Singapore 828670
Website
https://dailou.sg/
Phone
+65 6920 7494
Email
dailoumcc@gmail.com
Operating Hours
12pm – 12am daily
Last order 11.30pm
Dai Lou is truly a master in the art of creating Lok Lok, a popular street food delicacy. With their exceptional culinary skills and meticulous attention to detail found in Marina Country Club, they offer a wide range of over forty tantalizing Lok Lok options, each skewer crafted to perfection. From succulent meat and seafood to crispy vegetables, there is something to please every palate.
Priced as low as one dollar, Dai Lou's generosity knows no bounds, making it accessible for everyone to enjoy this culinary delight. Whether you're a food enthusiast or a budget-conscious eater, you can indulge in these delicious skewers without breaking the bank.
To complement the mouthwatering skewers, Dai Lou provides four distinct specialty sauces, each bursting with flavor and enhancing the taste of the Lok Lok. The rich and creamy Satay sauce and special mayo sauce adds a delightful nutty twist, while the savory and aromatic Salted Egg yolk sauce brings a unique and indulgent experience.
For those who enjoy a touch of sweetness, the viet garlic sweet sauce offers a subtle and satisfying flavor. And for those craving some spicy kick, the Sambal and Thai Chilli sauces bring the perfect amount of heat and zest.
Every dip with these sauces takes your taste buds on a delightful journey, elevating the already delicious Lok Lok to new heights. Whether you prefer a mild and creamy dip or a fiery and tangy one, Dai Lou ensures that each sauce perfectly complements the skewers, creating a harmonious explosion of flavors.
So, whether you're a Lok Lok aficionado or a curious foodie looking to explore new culinary experiences, Dai Lou's exceptional Lok Lok offerings and delectable sauces are sure to satisfy your cravings. Embark on a gastronomic adventure and treat yourself to the ultimate Lok Lok experience at Dai Lou in Marina Country Club.
3) LokLok 1991's by Daniel & Meng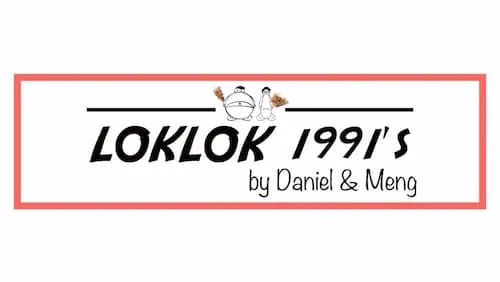 Lok Lok 1991 is not just any hidden gem; it is a true culinary oasis nestled within a charming coffee shop. As you step inside, the cozy ambiance envelops you, creating an intimate setting for a truly delightful and immersive dining experience. The tantalizing aroma of mouthwatering skewers sizzling on the grill permeates the air, instantly arousing your senses and whetting your appetite.
Situated a mere 10-minute walk away from the bustling Ang Mo Kio MRT station, Lok Lok 1991 offers a convenient escape from the city's hustle and bustle. Its discreet location adds to the allure, making it an enticing secret waiting to be discovered by discerning food enthusiasts like yourself.
Now, let's talk about the star of the show – the skewers. With an extensive selection of delectable options, each priced at a wallet-friendly $1, your taste buds are in for a tantalizing treat. Indulge in the fiery heat of the Homemade Chilli, the perfect balance of sweet and tangy in the Sweet Thai Chilli, or the irresistible savory goodness of the Satay with its rich peanut sauce.
For those seeking an extra burst of flavor, the delightful combination of Sweet Sauce and salted egg yolk will add a touch of sweetness to every bite. The sheer variety of flavors ensures that every culinary adventure at Lok Lok 1991 is not only unique but also highly memorable.
4) Happy Lok Lok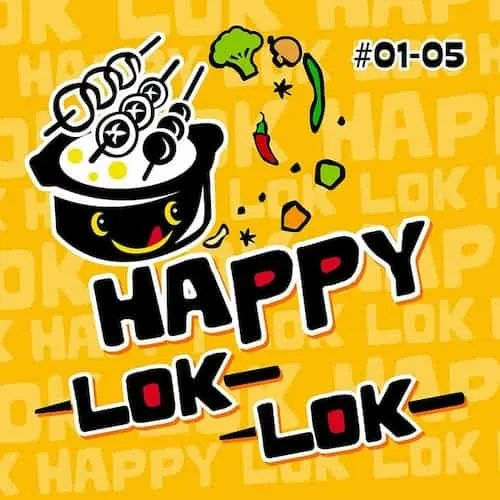 The Happy Lok Lok skewers at Punggol Lake Park have gained immense popularity among both locals and tourists in Singapore. These irresistible skewers, ranging from succulent seafood to tender meats and vibrant vegetables, offer a diverse array of flavors that are guaranteed to tantalize every taste bud.
Indulge in the mouthwatering seafood options, such as juicy prawns and plump scallops, grilled to perfection and bursting with freshness. Savor the tender meats, including marinated chicken and savory beef, infused with aromatic spices that create a symphony of flavors with every bite. And for the veggie lovers, there is a delightful selection of colorful vegetables, meticulously skewered and grilled to retain their vibrant textures and natural sweetness.
But what truly sets these Lok Lok skewers apart are the specialty homemade sauces that elevate the taste experience to a whole new level. The Belacan sauce, with its rich and savory profile, adds a delightful kick to the already delicious skewers, leaving a lingering umami sensation on your palate. And for those seeking a fiery sensation, the Thai Green Chilli sauce offers an enticing blend of spices and heat that will ignite your taste buds and leave you yearning for more.
So whether you're a local looking for a satisfying meal or a tourist eager to explore Singapore's culinary delights, make sure to visit Punggol Lake Park and immerse yourself in the exquisite flavors of the Happy Lok Lok skewers. With its affordable prices starting from $1.10 to $2.50 per stick, it's an experience that promises to delight your senses and create lasting memories.
5) Steamov (食尚捞)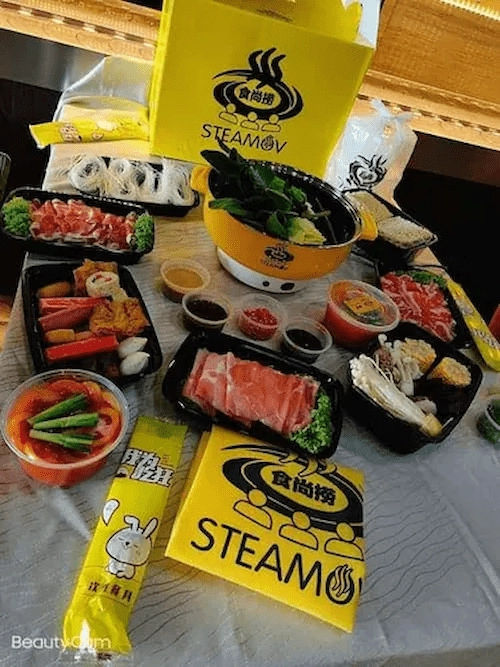 Have you ever had the pleasure of experiencing the delightful concept of conveyor belt sushi? This exceptional restaurant, located in the heart of vibrant Chinatown, not only offers a delicious variety of hotpot dishes but also provides the incredible opportunity to indulge in the renowned Lok Lok cuisine!
Upon entering this culinary haven, you'll be greeted by a warm and inviting atmosphere. The soft lighting casts a cozy glow, creating an ambiance that immediately puts you at ease. The aroma of simmering broth fills the air, enticing you to embark on a truly gastronomic adventure.
The attentive staff, dressed in elegant traditional attire, will guide you to a cozy booth adorned with vibrant Asian-inspired decorations. The intricately carved wooden panels and delicate paper lanterns transport you to a different world, immersing you in the rich cultural heritage of the region.
Catering to the cravings of hungry customers, you can savor a steaming hotpot filled with flavorful soup, accompanied by a wide range of tempting skewer options. Each skewer is carefully prepared, ensuring that every bite is bursting with exquisite flavors. From affordable S$1 skewers to the more exquisite S$3 premium selections, there is a perfect choice to satisfy every palate.
Indulge in the succulent Lok Lok cuisine, where an array of fresh ingredients await. With an interactive cooking experience, you can select your desired skewers and watch as they are cooked to perfection right in front of you. The sizzling sounds and tantalizing aromas add to the overall sensory delight.
Whether you're a food enthusiast seeking new culinary adventures or simply looking for a memorable dining experience, this restaurant promises to deliver. So come, immerse yourself in the flavors of Asia, and let your taste buds embark on a journey of pure delight.
6) DLLM (Dinner Lok Lok Menu)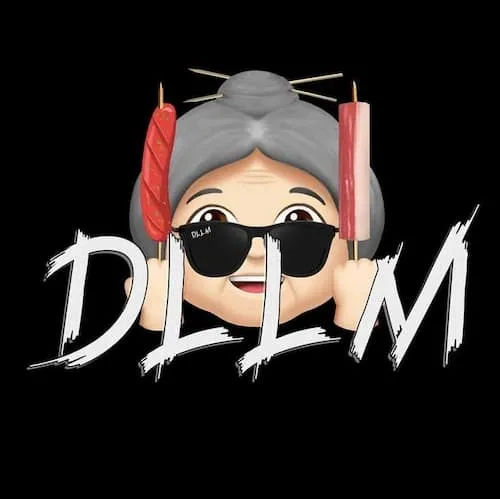 | | |
| --- | --- |
| Key Services | Noodle bowls, truffle onsen rice bowl, & skewers served in a casual, counter location with colourful, open-air seating. |
| Address | 47 Kallang Pudding Rd, #01-08, Singapore 349418 |
| Website | https://www.facebook.com/DinnerLokLokMou |
| Phone | +65 8881 7168 |
| Operating Hours | Tuesday to Sunday: 6PM–4AM |
Don't miss out on this amazing and irresistible offer! Each delicious skewer from DLLM Lok Lok is priced at an incredibly affordable S$1, ensuring that you not only satisfy your cravings but also get the best bang for your buck.
Indulge in a tempting selection of skewered delights, including juicy Taiwan sausages, luncheon meat, chicken wings, enoki mushroom, seaweed chicken, king oyster mushroom, white button mushrooms with the big round thing, succulent smoked duck, cheese tofu, and crispy deep-fried squid.
These mouthwatering treats are served with a perfectly balanced combination of tangy and hot chili padi and lime sauce, taking your taste buds to new levels of delight.
Get ready for a delightful mess as you relish every bite of these flavorful skewers, embracing the joy of messy eating. And what better way to enhance this ultimate supper experience than by bringing along a few pints and gathering with your friends?
Create unforgettable memories as you bond over the shared love for delicious food and great company. DLLM Lok Lok guarantees a supper experience that will leave you yearning for more. Hurry and seize this unbeatable offer before it disappears!
7) Zaolek Mala Lok Lok

Buffets are an excellent choice for those with hearty appetites and a desire for budget-friendly options. At Zao Lek, their buffet is attractively priced at $22 on Thursdays and $25 on Fridays and Saturdays, making it even more irresistible.
Immerse yourself in a culinary paradise with over 60 delectable options to choose from. Whether you're craving savory dishes or indulging in sweet treats, Zao Lek has something to satisfy every palate. One standout feature of their buffet is the delightful lok lok, a mouthwatering dish exclusively available for dinner between 5 p.m. and 10:30 p.m. from Thursday to Saturday.
Experience the best of both worlds with Zao Lek's steamboat-style and fried lok lok options. Don't miss out on this incredible dining experience that will leave you yearning for more!
Lok Lok Singapore
In conclusion, Singapore's Lok Lok scene offers a feast for the senses. From affordable roadside eateries to cozy restaurants, the diversity and vibrancy of its fare is a testament to the city's rich culinary landscape.
Whether you're a local foodie looking to satisfy your cravings or a traveler on a gastronomic adventure, these Lok Lok spots promise an unforgettable dining experience. Each skewer, steeped in flavors and served alongside delectable sauces, is an invitation to partake in Singapore's unique and tantalizing cuisine.
So, let your taste buds lead the way and dive into the delightful world of Lok Lok in Singapore.
Frequently Asked Questions (FAQ)
If you have any questions about Lok Lok in Singapore, you can refer to the frequently asked questions (FAQ) about the best Lok Lok spots in Singapore below:
What are the best places for loklok in Singapore?
The best Lok Lok spots in Singapore are LokLok 1991's by Daniel & Meng, A.K Zai Lok Lok, Fei Zhu Lok Lok, Happy Lok Lok, Dai Lou, and Malaysian Local Delights.
Is Loklok available in Singapore?
Indeed! LokLok is readily accessible in Singapore and can be discovered at numerous dining venues across the nation.
Where is Lok Lok from?
Lok Lok has its origins in Malaysia and has gained popularity across Southeast Asia. Over the years, it has become a significant component of Singaporean cuisine and culture.
Is Loklok fried?
While LokLok is mostly served steamed, certain places provide fried variations for a crunchier texture.
How do you eat Loklok?
LokLok is commonly enjoyed with a variety of flavorful dips such as typical spicy chilli dips, special mayo, salted egg sauce, or viet garlic sweet sauce. Another option is to dip each skewer into the sauce before taking a bite.
Do these Lok Lok stalls offer Lok Lok Singapore delivery services?
Yes, many of the featured Lok Lok spots in Singapore provide convenient Lok Lok delivery services across the island. With their islandwide delivery options, you can enjoy your favorite Lok Lok dishes from the comfort of your own home.
Which Lok Lok stall serves the best signature chilli curry flavour?
The renowned Lok Lok stall known for its signature chilli curry flavour is one that stands out among the rest. Their unique blend of spices and rich curry taste will leave your taste buds tingling with delight.
Are there any Lok Lok stalls that serve fried zai er (fried shrimp paste)?
Absolutely! One of the featured Lok Lok stalls offers the delicious and crispy fried zai er as part of their menu. This savory treat adds an extra dimension of flavor to the Lok Lok experience.
Is there a Lok Lok stall that specializes in tom yum flavor?
Yes, for those who crave the tangy and aromatic tom yum flavour, there is a popular Lok Lok stall that excels in serving this delightful taste. Their tom yum broth is bursting with authentic Thai flavors that will transport your taste buds to Thailand.
Which Lok Lok stall offers mee instant noodle as one of its dipping options?
A prominent Lok Lok stall presents mee instant noodle as a choice for dipping. This addition provides a satisfying combination of textures and flavors, enhancing the overall dining experience.
Are there any Lok Lok stalls that offer islandwide delivery and free soju promotions?
Indeed! Some of the top-rated Lok Lok stalls not only offer islandwide delivery but also include a complimentary bottle of soju with every order. This promotion allows you to enjoy your Lok Lok feast while sipping on a refreshing beverage.
Additional Useful Articles
If you are looking for other useful guides and articles about Lok Lok spots in Singapore, check them out below: