Korean Food Singapore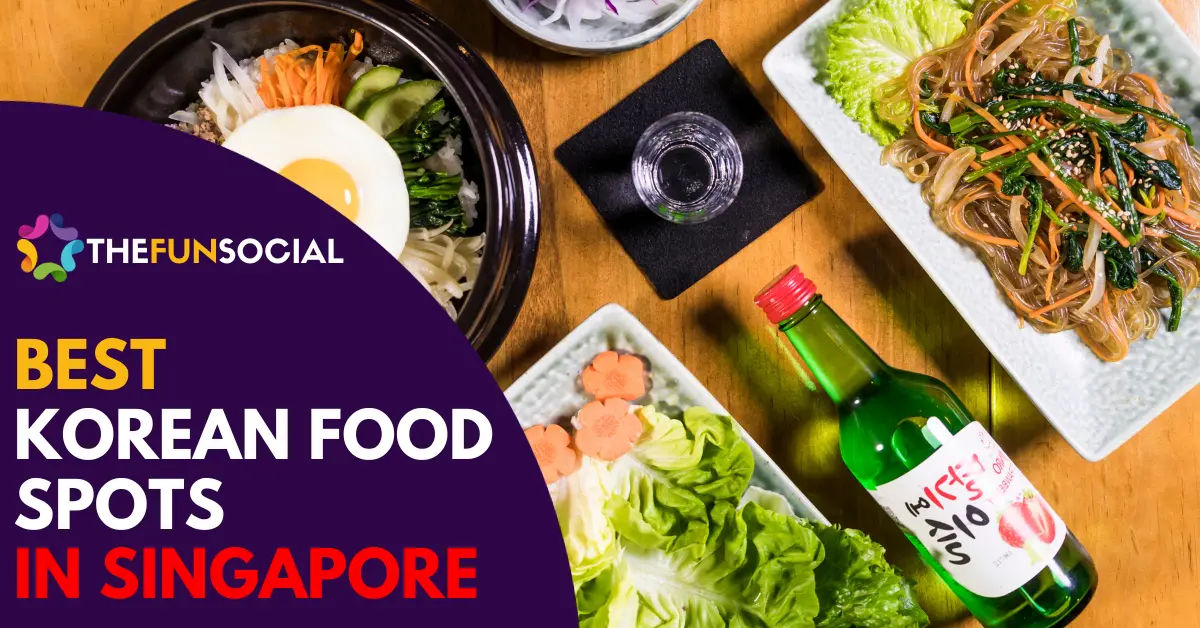 In Singapore, this East Asian culinary delight, especially Korean food, has particularly captivated the local food scene.
The best Korean food spots in Singapore are Jangsu Korean BBQ, 8 Korean BBQ, I'm Kim Korean BBQ, Magal BBQ, and Noodle Star K.
When selecting a Korean restaurant, take into account factors like service quality, pricing, reputation, menu options, and customer reviews.
Korean food is a culinary adventure, offering well-balanced flavors and healthy ingredients. With a unique blend of spicy, sweet, and savory elements, every dish becomes an exciting gastronomic experience.
In this article, we will embark on a mouthwatering journey through the best Korean food spots in Singapore.
Key Consideration Factors
Before going into an authentic Korean restaurant, make sure to check out these important factors:
Quality of service: Friendly and efficient staff who are knowledgeable about Korean cuisine can enhance your dining experience.
Pricing: Prices may vary depending on the type of restaurant, but it's worth noting that authentic Korean food doesn't have to be expensive.
Reputation: Look for restaurants with a good track record in terms of food quality, service, and cleanliness.
Menu options: A diverse menu is always a plus, as it allows you to try different dishes and flavors.
Customer reviews: Take the time to read reviews from other customers to get an idea of their dining experience at the Korean food spot.
Best Korean Food Singapore Spots
1) Jangsu Korean BBQ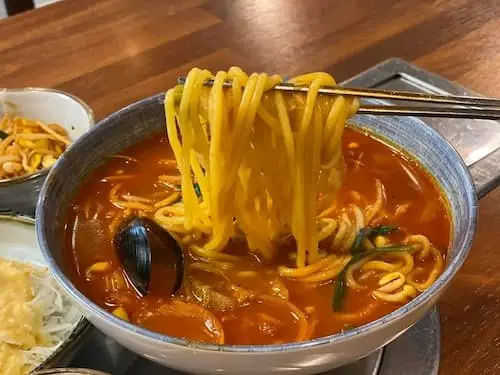 Jangsu Korean BBQ is a hidden gem nestled along the charming Teck Chye Terrace in Serangoon Gardens. This no-frills, straight-up-delicious Korean restaurant is a haven for food enthusiasts seeking a satisfying culinary experience. From the moment you step inside, you'll be greeted by the tantalizing aroma of sizzling meats and the warm hospitality of the staff.
The menu at Jangsu Korean BBQ boasts a wide array of mouthwatering dishes that are sure to tantalize your taste buds. From perfectly marinated bulgogi to juicy samgyeopsal, each bite is a delightful explosion of flavors. The restaurant takes pride in using only the finest ingredients, ensuring that every dish is prepared to perfection.
Not only does Jangsu Korean BBQ offer delectable food, but it also provides a cozy and inviting ambience. The rustic decor, coupled with soft lighting, creates a relaxed and intimate atmosphere, perfect for enjoying a meal with friends and loved ones. Whether you're seeking a casual lunch or a memorable dinner, this restaurant has got you covered.
2) 8 Korean BBQ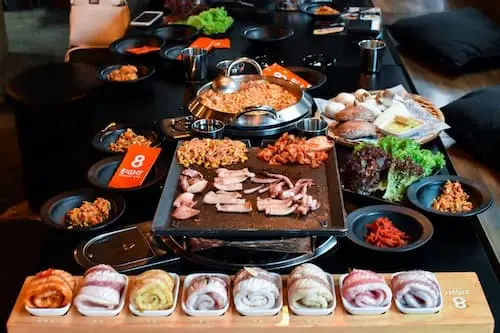 This Korean barbecue restaurant stands out with its upscale ambiance and signature 8 Colour Set.
The set features thick strips of Mangalitsa pork belly in eight delicious flavors: original, wine, curry, garlic, miso, herb, kalbi, and red pepper paste. But don't be mistaken, the excellence doesn't stop there.
This place offers a wide range of mouthwatering dishes, including premium beef, seafood like Japanese wagyu, Atlantic salmon, and king prawn for grilling, as well as crispy pancakes, truffle steamed egg, and an array of flavorful stews.
It's definitely worth a try, but remember, there's more than just one great cut of meat waiting to be savored here.
3) I'm Kim Korean BBQ

For those who have a penchant for devouring their food with gusto, this highly sought-after Korean buffet and BBQ restaurant, known for its perpetual slot reservations, is simply perfect.
Whether you're dining solo or with a small group of three or fewer, you can revel in the knowledge that there is a generous preset time limit of 90 minutes, ensuring that you can savor your meal without any concerns about table-hoggers encroaching on your dining experience.
4) Magal BBQ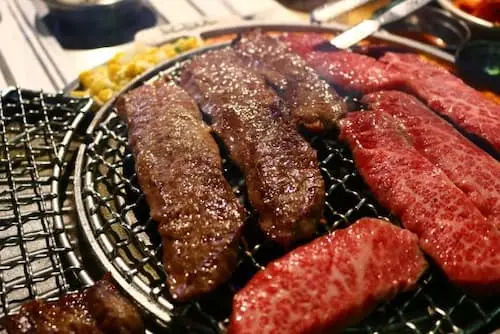 When it comes to Korean BBQ enthusiasts, there are two distinct groups: those who savor the succulent flavors of pork and those who have a penchant for the richness of beef. Luckily, our restaurant offers a diverse selection of combination packs tailored to cater to your specific meat preferences.
Now, let's talk about the advantages of dining with a friend. Going to a Korean BBQ joint with a buddy not only adds to the enjoyment but also allows you to sample a wider variety of dishes. It's the perfect opportunity to share the experience, indulge in conversations, and create lasting memories together.
But, if you're looking to truly experience the best of both worlds, our signature combo is an absolute must-try. Indulge in the mouthwatering tenderness of melt-in-your-mouth brisket, perfectly complemented by the juicy and flavorful pork belly.
5) Noodle Star K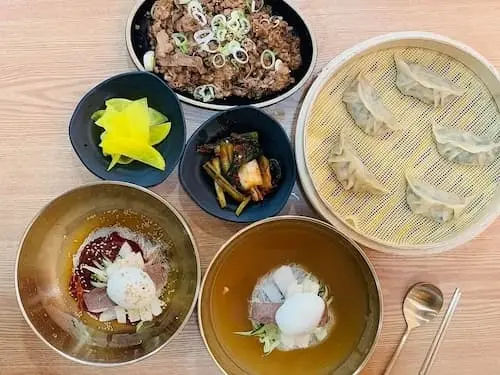 The Noodle Star K lives up to its name by offering a delightful assortment of noodle-based delicacies that encompass not only authentic Korean classics but also dishes that have gained immense popularity among Singaporeans worldwide.
The meticulous preparation involves boiling the noodles to perfection, followed by a refreshing cold bath, and finally seasoning and garnishing them with an array of delectable toppings, creating a truly irresistible culinary experience.
6) O.BBa BBQ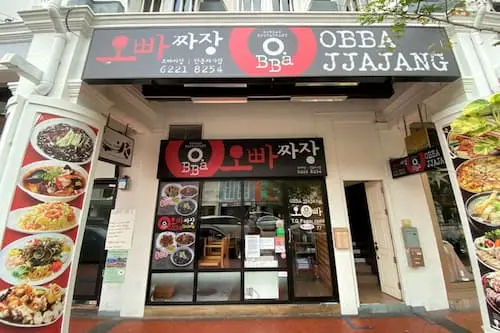 Located in Tanjong Pagar, this Korean barbecue joint is a go-to destination for night owls and party-goers alike. With its extended operating hours, staying open until late, this place offers a vibrant atmosphere for late-night food adventures.
Although it may be slightly more expensive compared to other options, the delectable culinary experience it provides makes it truly worth every penny.
7) Kim Dae Mun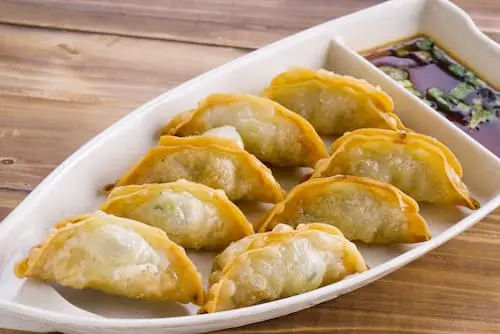 Oh, this one is a hit with students and those on a tight budget. Kim Dae Mun was like a household name among studnets.. It's actually a popular shopping area on the first floor of Concorde Shopping Mall. Not only is it easily accessible, but it's also known for being affordable.
There's so much buzz surrounding it, and it's well-deserved. People from all around are coming to try out Korean cuisine without emptying their wallets – quite an impressive feat!
8) Guiga Korean BBQ Restaurant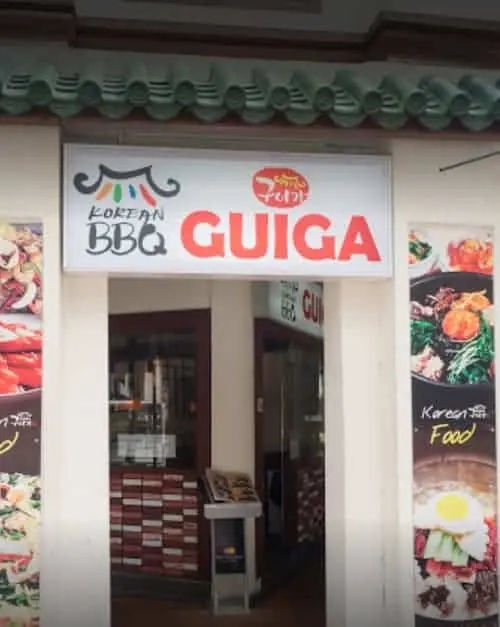 If you're in search of a fantastic Korean barbecue dining experience in Singapore, it's highly likely that Guiga Korean BBQ Restaurant will be among the top recommendations that come your way.
With its exceptional reputation, delectable offerings, and inviting ambiance, Guiga Korean BBQ Restaurant is a must-visit destination for all food enthusiasts seeking an unforgettable culinary adventure.
9) Danji Korean BBQ Buffet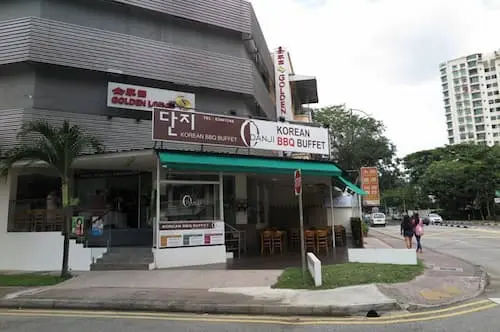 While there is undoubtedly a wide array of Korean BBQ buffet options to choose from, Danji Korean BBQ Buffet stands out from the competition in numerous ways. One of the remarkable aspects that sets it apart is its exceptional reputation, backed by an impressive rating of four and a half out of five stars from a staggering 578 Google reviews.
In an era where discerning customers have high expectations, such a consistently positive reception speaks volumes about the outstanding experience that awaits at Danji Korean BBQ Buffet.
10) Hanwoori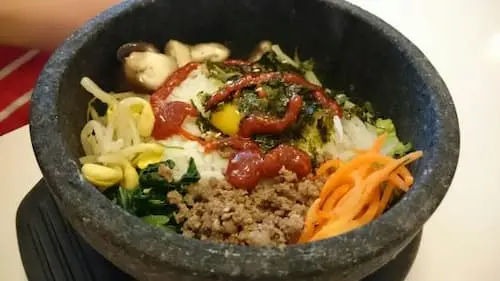 Hanwoori Korean restaurant has been proudly serving up authentic Korean cuisine since 2011. With a delectable menu that showcases classics such as kimchi jjigae (kimchi stew), samgyetang (ginseng chicken soup), and spicy tofu stew, this joint truly knows how to satisfy your cravings.
However, what truly sets Hanwoori apart is their BBQ combination, which is a culinary masterpiece consisting of some of the most mouthwatering foods known to exist. The best part? You don't even have to lift a finger to prepare anything! At Hanwoori, you'll be treated to a plate of fresh, complete meals in perfectly portioned bites, allowing you to indulge while lounging on a cozy sofa. It's an experience that takes Korean dining to a whole new level.
If you're looking for a place to not only enjoy exceptional Korean food but also have a blast, Hanwoori Korean restaurant is the ultimate destination. Don't miss out on the opportunity to immerse yourself in the flavors, aromas, and vibrant atmosphere that this establishment has to offer.
11) Kko kko Na Ra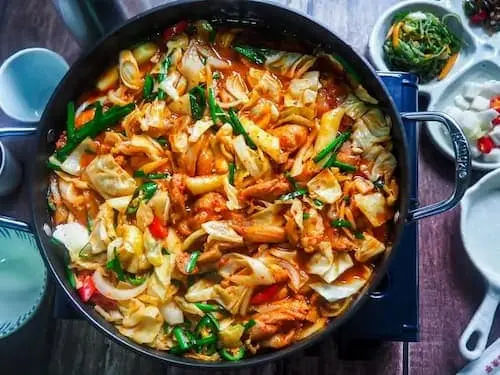 Madam Lee's mother, residing in Jeon La Do, a province in Korea renowned for its delectable cuisine, developed the recipe for Kko Kko Na Ra. This establishment is hailed as the pioneer of Korean fried chicken restaurants in Singapore.
Additionally, it is reputed to be the first to offer ma neul gan jang (garlic soy sauce chicken), serving not only wings and drums but also kimchi soup.
12) Pink Candy Korean Restaurant
Pink Candy is not your typical Korean dining spot that you come across every day. It stands out from the crowd for several reasons. Firstly, it is situated on the fourth floor of Beauty World Centre, adding a unique touch to its charm. Secondly, it is located in an open-air food court, offering a delightful experience in what can be described as a "rooftop garden."
This captivating feature is proudly showcased through attention-grabbing signage that adorns the shopfront, making Pink Candy a truly remarkable and memorable destination.
13) Seorae Korean Charcoal BBQ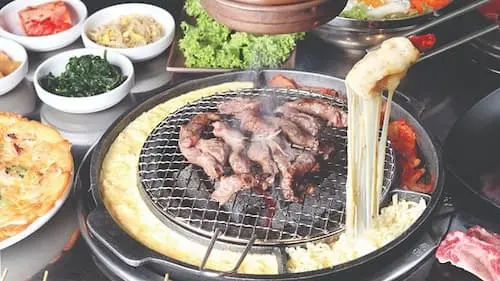 Seorae, a Korean BBQ restaurant in Dhoby Ghaut, is the perfect spot for a satisfying meal after a shopping spree. Indulge in their specialty – tender galmaegisal pork – available in three delicious flavors: Original, garlic, and spicy.
For cheese enthusiasts, don't miss the option to have a moat of melted cheese surrounding the barbecue plate, adding even more delight to your grilled meats.
14) Meta Restaurant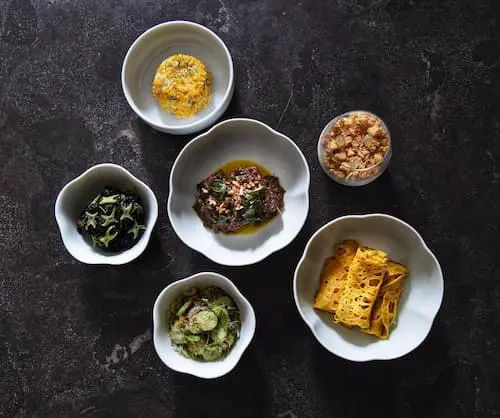 Breaking away from the ordinary "go chu jang this" and "yang nyeom that," Meta Restaurant sets itself apart by delivering an exceptional dining experience that has garnered one Michelin star in 2017, 2018, and 2019.
It is a rare and remarkable achievement for a Korean restaurant to be recognized and featured on the prestigious Michelin list, solidifying its position as a culinary gem that delights and surprises discerning food enthusiasts.
15) Todamgol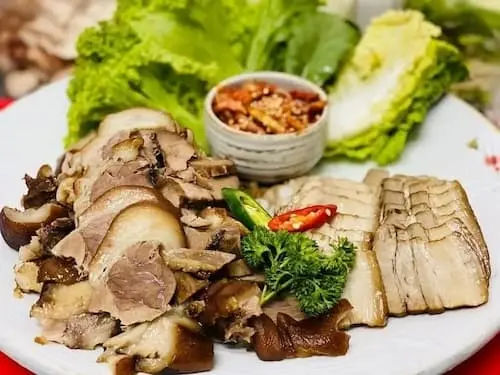 Todamgol embodies the essence of a "classic Korean eatery," reminiscent of traditional restaurants found across the globe. As you step inside, you can't help but admire the inviting wooden exterior adorned with lush greenery, setting the stage for a warm and memorable dining experience.
The interior, bathed in soft, welcoming light, evokes the cherished Korean hospitality that often lingers in the hearts of those who have had the pleasure of vacationing in Korea.
At Todamgol, indulge in hearty and delectable cuisine that will transport your taste buds on a delightful culinary journey.
Korean Food Singapore
In conclusion, Singapore offers a captivating array of Korean dining experiences, catering to all food lovers.
Whether you crave the sizzling allure of Korean BBQ, the cozy comfort of traditional soups and stews, or the innovative fusion of modern Korean cuisine, there is certainly a restaurant to suit your palate.
The blend of authenticity, diversity, and culinary expertise these establishments offer make them must-visit destinations for anyone seeking to explore the gastronomical delights of Korea in the heart of Singapore.
Frequently Asked Questions (FAQ)
If you have any questions about Korean Food in Singapore, you can refer to the frequently asked questions (FAQ) about the best Korean Food Singapore below:
Additional Useful Articles
If you are looking for other useful guides and articles about Korean Food in Singapore, check them out below: