Thrift Stores Singapore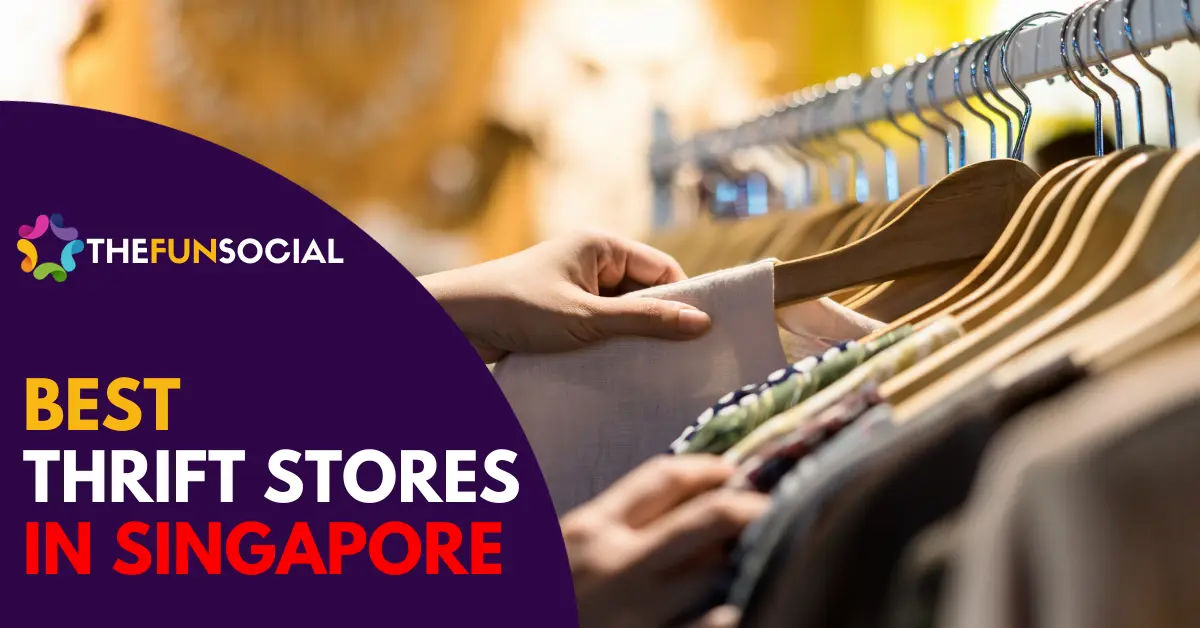 In the bustling city of Singapore, the trend of thrifting has surged in popularity over recent years.
The best thrift stores in Singapore are Something Old Something New, The Kint Story, SSVP Shop, and Loop Garms.
When selecting a thrift store in Singapore, take into account factors like the return policy, pricing, item quality, cleanliness, variety of selection, and location.
Thrift stores in Singapore offer stylish, affordable, and eco-friendly fashion finds. From vintage items to modern apparel, these stores provide a unique shopping adventure with a rich array of pre-loved items.
Here, we explore into the top thrift stores in Singapore, each with its unique charm and collection, that offer a unique shopping experience to satisfy your thrifting desires.
Quick Summary
Best thrift stores in Singapore are Something Old Something New, The Kint Story, SSVP Shop, and Loop Garms.
When choosing a thrift store in Singapore, consider factors such as return policy, price, quality of items, cleanliness, selection, and location.
Thrift stores in Singapore are havens of stylish, affordable, and eco-friendly fashion finds, offering a rich array of pre-loved items from vintage items to modern apparel, ensuring that every visit to these stores is a unique adventure for shoppers.
Key Consideration Factors
When choosing a thrift shop, make sure to consider these important factors:
Return policy: The return policy should be clearly stated on the website and/or store for your understanding. Make sure to check if they offer free returns or exchanges, as this could come in handy when the item you purchased doesn't fit or isn't quite what you expected.
Price: Thrift stores usually offer some of the best prices around,especially when compared to department stores. Be sure to compare the prices of different thrift stores and decide which one offers the best deals for you.
Item quality: Quality is an important factor when it comes to thrifting. Make sure to check the condition of each item before purchasing, and read customer reviews if they are available online or in-store.
Cleanliness: The store's cleanliness is an important factor to consider when shopping. Make sure you take a look around and check for any signs of poor hygiene or general uncleanliness before making your purchase.
Variety of selection: Thrift stores often have a wide variety of items, from clothing to furniture and home accessories. Consider the selection available at different thrift stores.
Location: Location is an important factor when selecting a thrift store – convenience can be key. Make sure that the store you choose is situated near your home or workplace.
Best Thrift Stores Singapore
1) The Kint Story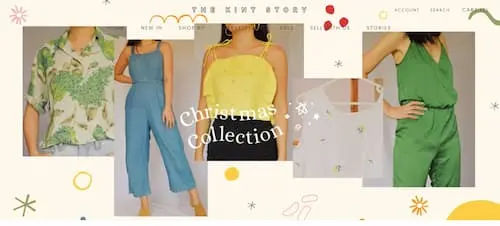 The Kint Story is an innovative online thrift store catering to the modern woman. The company takes its name from the Japanese term kintsugi, which beautifully symbolizes the art of repairing pottery with gold. By embracing this philosophy, The Kint Story aims to inspire customers to appreciate belongings, whether they are old or new, and find beauty in their uniqueness.
When you visit their website, you'll discover a wide range of stylish dresses, tops, and other apparel meticulously selected by the brand's creators, Elisa and Yushu. Their personal touch ensures that every item meets the highest standards of quality and style. The best part? The clothes are so impeccably curated that you won't even be able to tell that they're pre-loved treasures!
At The Kint Story, it's not just about shopping; it's about embracing a sustainable and conscious lifestyle. Join the movement and rediscover the joy of owning truly special pieces that have a story to tell. Experience the magic of The Kint Story, where fashion meets sustainability in the most elegant and enchanting way.
2) Something Old Something New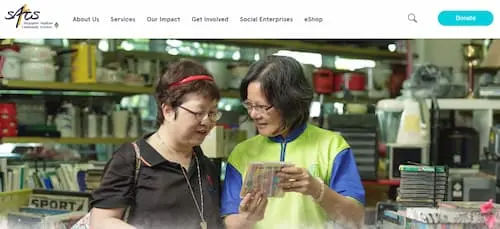 The Fashion Pulpit, just like "Something Old Something New," offers a range of services catered to individuals who are passionate about sustainability.
With the primary goal of promoting recycling efforts in Singapore, this initiative is operated by a social enterprise affiliated with the Singapore Anglican Community Services.
For as little as one dollar, you have the opportunity to explore a wide selection of unique waistcoat designs and colors, as well as popular brands such as Uniqlo. Discover a world of fashion that not only allows you to express your personal style but also contributes to a more sustainable future.
3) Dustbunny Vintage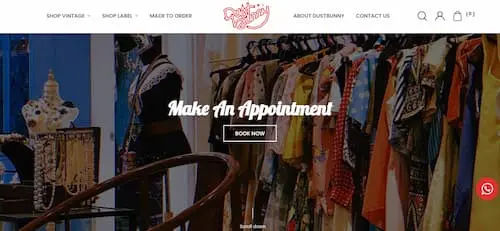 Dustbunny Vintage, founded by Pia Chew in 2006, is a hidden gem that offers a captivating collection of vintage finds. From sought-after designer bags by Gucci, Louis Vuitton, and other renowned brands, to exquisite antique clothing from the 1920s, this thrift shop is a treasure trove of unique and one-of-a-kind pieces. Nestled in an off-the-beaten-path location, Dustbunny Vintage is a destination worth exploring, as you never know what hidden gems you might uncover.
The store's layout is thoughtfully designed, inviting visitors to embark on a delightful journey of discovery. Every item in their carefully curated selection is showcased with care, ensuring that each piece tells its own story. With a wide range of sizes available from 0 to 16, it offers something for everyone, embracing inclusivity and celebrating individuality.
In addition to their exceptional collection, it takes pride in their personalized customer service. Their dedicated team goes above and beyond to provide an unforgettable shopping experience, even offering personalized tailoring services to ensure the perfect fit for every customer.
4) Nonmainstream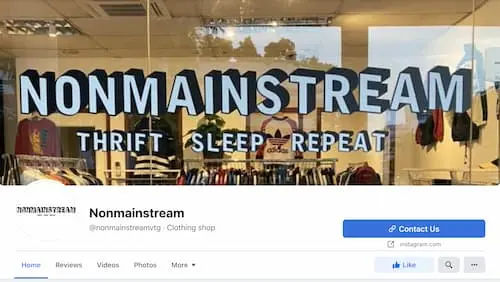 Nonmainstream is another popular thrift shop located in the Kampong Gelam area. It's all the rage to be frugal nowadays, and at this trendy vintage store, you'll discover a wide range of fashionable items at incredibly affordable prices.
From bright Nike windjackets to retro sporty sweatshirts, oversized polo shirts, graphic tees, and other distinctive apparel, there's something for everyone. The best part? You can score these stylish pieces for a fraction of their original price.
The only slight inconvenience is that the store is only open on Fridays and Sundays. So, make sure to keep a close watch on their Instagram account for updates on their next opening day.
5) The Fashion Pulpit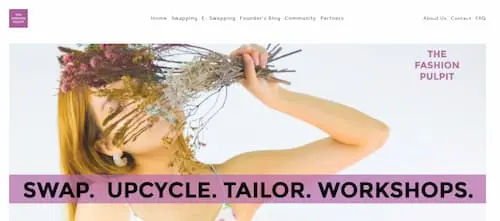 Key Services
Trade-in and swapping of pre-loved items
Minor repair of clothing
Upcycling of fashion items that owners prefer to retain
Workshops and events on the care of clothing and useful fashion tricks
E-gift cards
Address
The Fashion Pulpit
5 Straits View
Marina One The Heart
01-04
Singapore 018935
Website
https://www.thefashionpulpit.com/
Phone
+65 8399 5343
Email
holler@thefashionpulpit.com
Operating Hours
Tues – Sun: 1100 – 1800
The Fashion Pulpit is a visionary initiative that aims to revolutionize the fashion industry by fostering sustainability. With its innovative online store, this thrift shop provides a seamless and convenient way for consumers to sell their unwanted clothing, promoting a circular economy and reducing textile waste.
To participate in this eco-friendly fashion movement, individuals are required to sign up for a membership plan that sets a limit on the number of items they can send. This ensures a fair and balanced exchange, encouraging participants to carefully select and share the best pieces from their wardrobe. Furthermore, to minimize environmental impact, clothing is transported in reusable tote bags, aligning with the store's commitment to sustainability.
In addition, every item that goes through The Fashion Pulpit undergoes a thorough quality check. This meticulous process ensures that only items in excellent condition are made available for trade, guaranteeing customer satisfaction.
To reward participants for their contribution to sustainability, points are earned based on the quality and desirability of the items they provide, creating a sense of accomplishment and fostering a community of like-minded individuals.
6) The Salvation Army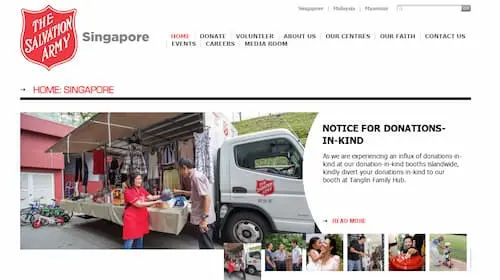 If you're new to thrift shopping in Singapore or a seasoned pro, chances are you're familiar with The Salvation Army's charity shop—a renowned destination for treasure hunters. With its doors open wide, this beloved establishment warmly accepts a wide variety of donations, including leather products, clothing, handbags, and so much more.
Moreover, tucked away in the heart of Singapore lies their illustrious branch, the Praisehaven Mega Family Store, standing tall as one of the largest and most sought-after thrift shops on the island.
Step inside and immerse yourself in a world of endless possibilities, where every item tells a unique story waiting to be discovered.
7) Refash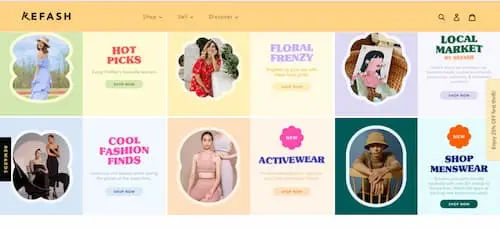 Key Services
Selling and Discovering of Pre-loved Clothes
Address
10 Ubi Crescent, #03-19
Ubi Techpark Lobby B
Singapore 408564
Website
https://refash.sg/
Email
hello@refash.sg
Operating Hours
Monday to Friday
10am – 6pm
Refash is a one-of-a-kind boutique thrift shop that defies all expectations of a typical thrift store. With its presence in over ten locations across Singapore's premier shopping malls, Refash has become the epitome of uniqueness in the realm of second-hand women's apparel.
Offering a wide selection of clothing sourced from famous brands, Refash ensures that every piece in their inventory exudes a brand new aura.
From the moment you step foot into Refash, you will be captivated by the illusion of a high-end boutique rather than a thrift store. Their meticulously curated collection only features trendy apparel without any flaws or imperfections. Each item is handpicked to guarantee that customers can confidently flaunt their fashion choices.
Moreover, Refash provides a convenient platform for individuals to sell their pre-loved clothing. By doing so, not only can you declutter your wardrobe, but you can also earn money or credit in return.
8) SSVP Shop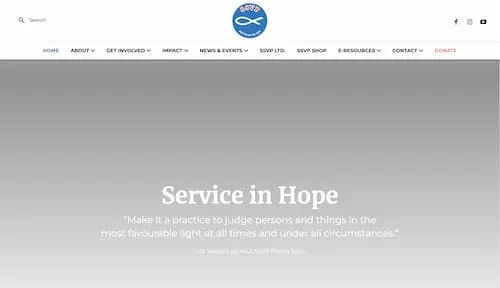 The Society of St. Vincent de Paul (SSVP) has established a humble little store in the eastern part of the island with the noble purpose of serving as a charity shop. This remarkable endeavor is made possible by the dedicated efforts of a group of passionate volunteers who go above and beyond to collect a diverse selection of preloved goods from various corners of the island.
These treasures are then made available for purchase at the unmistakable blue SSVP House, serving as a beacon of hope and compassion. Furthermore, the charity extends its generosity by offering monetary compensation to individuals who graciously contribute their own pre-loved clothing, accessories, household items, or novelties for sale through their website.
It's truly heartwarming to know that every penny you donate or spend at this establishment goes directly toward making a difference in the lives of Singapore's less fortunate individuals.
9) Loop Garms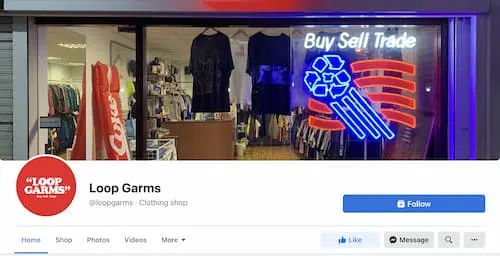 Step into a time warp when two Singaporeans, FJ Sai and Isaac Ang, embarked on a trip to Japan that ignited their entrepreneurial spirit. Fuelled by nostalgia, they transformed their passion into a physical store in Singapore, taking you on a captivating journey through the vibrant '80s and '90s.
Unearth their meticulously curated collection of apparel, featuring iconic plaid shirts, eye-catching graphic tees, and trendy sports jackets from renowned brands like Nike, Adidas, Fila, and more. Elevate your style with our irresistible range of overalls, t-shirts, and caps, all at an unbeatable starting price of just $15.
Get ready to dive headfirst into a stylish wardrobe that pays homage to the golden era of fashion. Don't miss out on this nostalgic experience!
10) Thrifteyseconds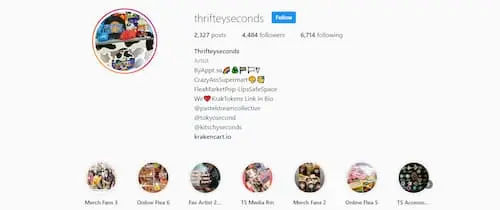 Key Services
Thrift Shops
Address
1, #04-27 Bukit Batok Cres, Wcega plaza, Singapore 658064
Website
https://www.instagram.com/thrifteyseconds/
Phone
+65 9223 3390
Operating Hours
Thursday: 2–5PM
Friday: 2–6:30PM, 9:30PM–12AM
Saturday: 12–5PM, 9:30PM–12AM
Sunday: 2–5PM
Monday: 3:30–6:30PM
At Thrifteyseconds, you can find an extensive range of nostalgic treasures from the 90s, including oversized tees, vibrant windbreakers, and other retro clothing.
Relive your childhood favorites with cherished toys like Powerpuff Girls plushies and vintage comics. Additionally, they offer a captivating collection of repurposed earrings and necklaces adorned with childhood symbols, sourced from various antique stores.
What sets this thrift shop apart is its late-night shopping hours, staying open until 1 in the morning on select days, providing you with the opportunity for peaceful retail therapy amidst the darkness.
Thrift Stores Singapore
Whether you're in search of a unique, vintage piece to elevate your style, or dedicated to making a conscious choice toward sustainability, thrift shopping in Singapore offers a plethora of options.
From high-end boutiques like Refash to charitable stores like The Salvation Army and SSVP Shop, there's something for everyone. Engaging in the eco-friendly practice of reusing and recycling not only contributes to a greener earth, but also adds a distinctive flair to your wardrobe.
Remember, every item you choose to reuse is a step toward sustainable living. Happy thrifting!
Frequently Asked Questions (FAQ)
If you have any questions about Thrift Stores in Singapore, you can refer to the frequently asked questions (FAQ) about the best Thrift Stores in Singapore below:
What are the best thrift stores in Singapore?
The best thrift stores in SG are Something Old Something New, The Kint Story, SSVP Shop, and Loop Garms.
Does Singapore have a thrift store?
Yes, Singapore has a wide range of thrift shops, including Refash, Something Old Something New, The Kint Story, SSVP Shop, Deja Vu Vintage Shop, Function Five Thrift Shop, Nightingale Thrift Shop, A Vintage Tale, Loop Garms, Lucky Plaza Bazaar, Cherry Thrift Shop, Honsieponsie at Queensway Shopping Centre, and The Barn that supports Cornerstone Community Services.
Is thrifting popular in Singapore?
Yes, thrifting is becoming increasingly popular in Singapore as more people are looking for ways to save money and reduce their carbon footprint. Additionally, the wide variety of unique items available at thrift stores makes it an attractive option for many shoppers.
What are thrift stores called in the Philippines?
Thrift stores in the Philippines are commonly known as "ukay-ukay" shops. These stores usually sell second-hand clothing and accessories at low prices.
Does Philippines have thrift stores?
Yes, there are a number of thrift shops in the Philippines, where you can find second-hand clothes at very reasonable prices. Examples of popular shops in the Philippines include Second Time Around, Thriftaholics and Uptown Cheapskate.
What is a charity thrift shop?
A charity thrift shop is a retail store that sells secondhand items, such as clothes, accessories, furniture, and more, with the proceeds going towards supporting charitable causes. Shopping at these thrift shops allows you to contribute to a good cause while finding unique vintage treasures.
Where can I find the best thrift shops in Singapore?
Singapore boasts several thrift shops that offer a wide range of vintage clothing and accessories. These shops are located in various neighborhoods and shopping districts, providing ample opportunities for a shopping spree to discover the best vintage treasures.
Are there any online thrift shops in Singapore?
Yes, there are online thrift shops in Singapore that offer the convenience of browsing and purchasing vintage clothes from the comfort of your own home. These online platforms provide a curated selection of secondhand clothes and allow you to thrift shop online for retro and vintage fashion.
Can I find sustainable fashion options at thrift shops in Singapore?
Absolutely! Thrift shops in Singapore are a great place to discover sustainable fashion. By purchasing secondhand clothes from these shops, you are contributing to a circular economy and reducing the carbon footprint associated with fast fashion.
Do thrift shops in Singapore specialize in vintage clothing?
Yes, many thrift shops in Singapore cater specifically to vintage enthusiasts by offering a curated collection of vintage clothing and accessories. These shops are treasure troves for those seeking unique retro clothes that reflect their personal style.
Can I find both physical stores and online options among the best thrift shops in Singapore?
Absolutely! The best thrift shops, including vintage shops, in Singapore offer a mix of physical stores and online platforms, providing flexibility for shoppers to choose their preferred shopping method. Whether you enjoy the experience of browsing in-store or prefer the convenience of online shopping, there are options to cater to your preferences.
Additional Useful Articles
If you are looking for other useful guides and articles about Thrift Stores in Singapore, check them out below: