Supper Singapore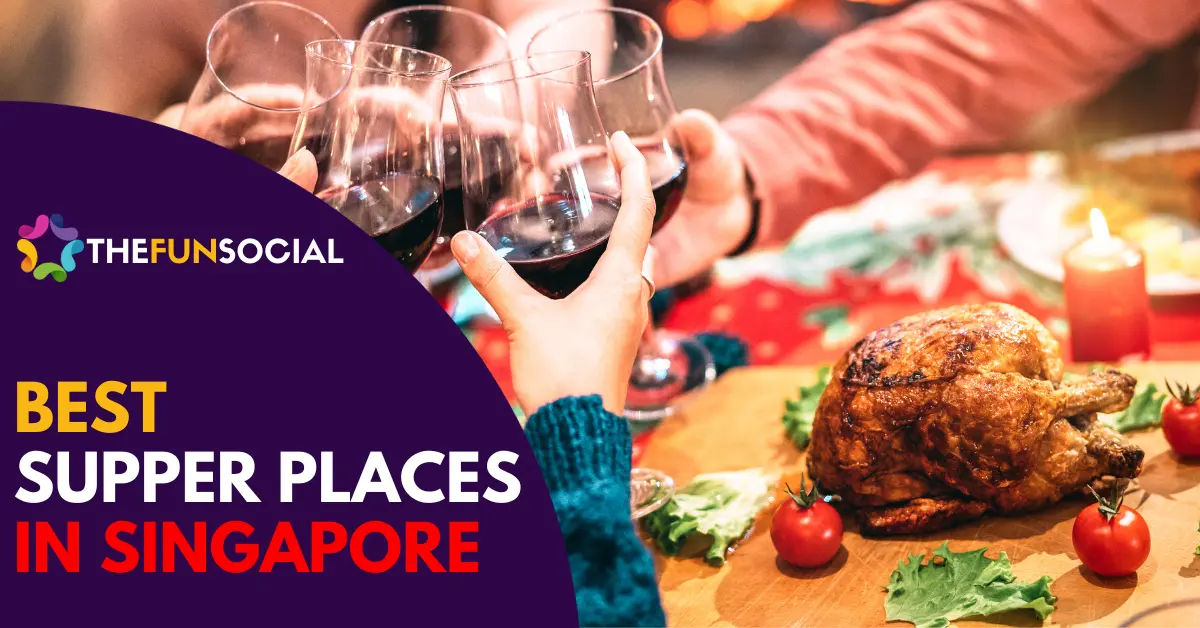 Singapore, renowned globally for its vibrant food scene, becomes a gastronome's paradise when the sun goes down.
The best supper places in Singapore are Founder Bak Kut Teh, 49 Seats, Keria Japanese Restaurant, Bkk Bistro & Bar, and Srisun Express.
When selecting a restaurant, give priority to factors such as the location, budget, pricing, menu options, customer service, and overall atmosphere.
These supper spots in Singapore each have their own atmosphere and offer a fusion of flavors, from comforting sizzling dishes to exotic culinary delicacies. Enjoy a memorable late-night dining experience like no other.
This article will introduce you to the best supper places in Singapore that you should absolutely try, promising not just a late-night meal, but a unique culinary adventure.
Best Supper Singapore
1. 126 Dim Sum Wen Dao Shi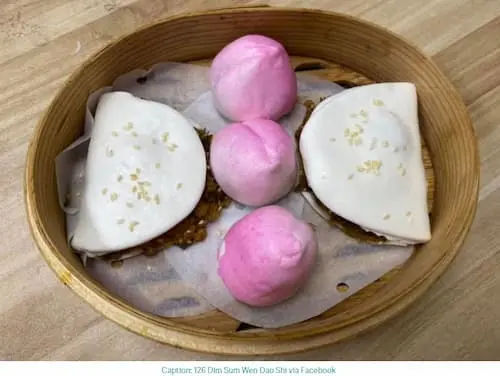 Hong Kong Garden is renowned for its exceptional dim sum. The restaurant's specialties, siew mai and chee cheong fun (rice noodle roll), are particularly popular among Easties. When those late-night cravings strike, we simply can't resist indulging in these delightful bite-sized delicacies!
2. Coffee Smith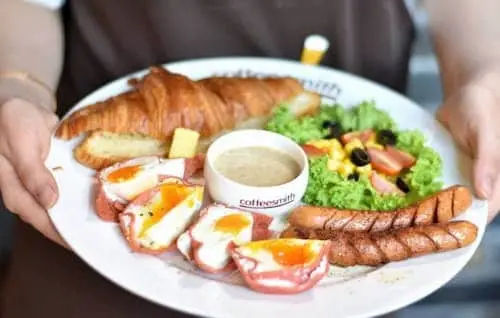 Coffee Smith is a cafe that operates 24/7, providing a diverse menu of food and beverages. Their offerings range from Western to local cuisine, including a variety of dishes. Alongside coffee, tea, and other beverages, they also serve delectable desserts, pastries, and snacks.
3. Cafeela Seafood Restaurant

Cafeela offers a wide range of options, including Asian, Chinese, halal, Indian, and seafood cuisine. It's a simple and comfortable place with air conditioning, so you can enjoy late-night dining in Singapore without worrying about getting sweaty.
4. Taan Asian Grill Bar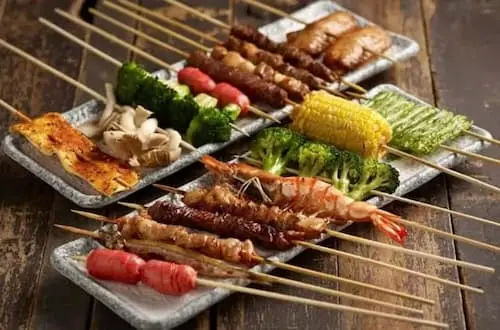 Experience a fusion of Chinese, Japanese, Korean, and local flavors all in one place. Enhance the culinary journey with our Specialty Kirin Frozen beer or other alcoholic beverages. Indulge in perfectly charcoal-grilled skewers and dishes that will satisfy your taste buds and release those feel-good endorphins.
5. 49 Seats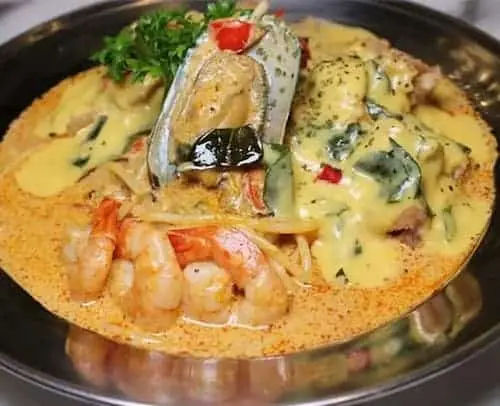 49 Seats offers a fantastic opportunity to savor delectable Asian cuisine after hours. Indulge in the unique Tom Yum Seafood Pasta from Hong Kong's Cathay if you desire something out of the ordinary following a late-night show at Cathay.
6. Siam Square Mookata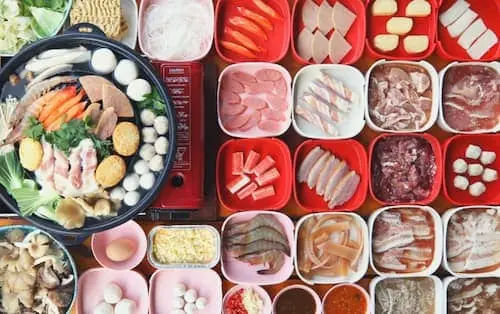 Siam Square Mookata is a Thai restaurant renowned for serving the finest mookata in the city. With an extensive menu of delectable dishes, ranging from succulent pork to fresh seafood, and an impressive array of beverages, it is the ideal destination for a late-night supper after a theatre performance.
7. Srisun Express
For decades, this restaurant has been delighting customers with its delicious, crispy prata. The menu is extensive, featuring popular dishes from Indian, Thai, Malaysian, Western, and local cuisines.
8. Haidilao Hot Pot @ 313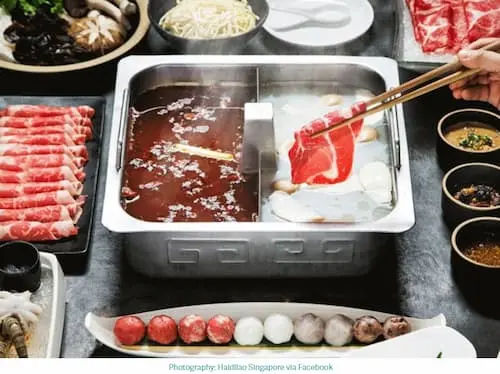 Indulge in a bowl of your preferred spicy cuisine – we're talking about hotpot. If you can handle the spice, opt for the numbing mala soup base to experience a numbing sensation in your mouth. Hai Di Lao is also renowned for its captivating performances, where servers skillfully stretch noodles in front of you, resembling twirling martial artists.
9. East Coast Lagoon Food Village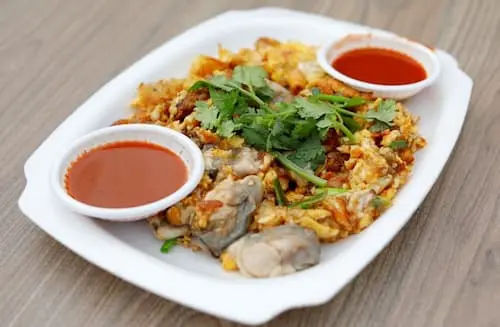 If you're a seafood enthusiast, make sure to visit this food center in East Coast Park. Indulge in a variety of mouthwatering dishes like fried oysters, BBQ stingray, cereal prawns, and more. It's hard to resist the inviting ocean breeze and the breathtaking view of the beach!
10. Keria Japanese Restaurant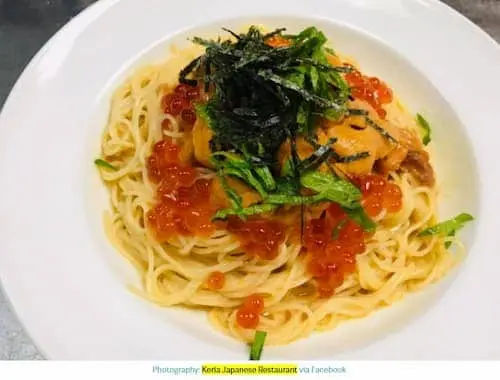 It's surprising to discover that Cuppage Plaza houses not one, but two remarkable Japanese restaurants that operate past midnight. Keria has gained popularity among Japanese executives and chefs in Singapore.
11. Beauty in a Pot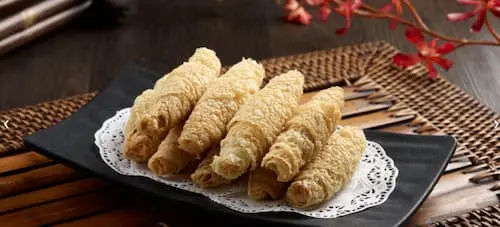 Beauty in a Pot is dedicated to providing nourishing diets that are rich in collagen. Its menu features six delectable soups that not only satiate our hunger but also contribute to our overall beauty. Opt for the twin soup option, allowing you to choose two soup bases, such as our beloved beauty collagen broth paired with the flavorful nutritious broth.
12. 89.7FM Supper Club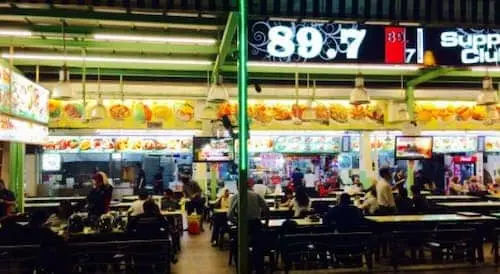 Located in Changi Village, Singapore, this eatery is a popular spot for partygoers from nearby chalets to satisfy their late-night cravings. It should not be mistaken for the well-known local radio station.
13. Mr Prata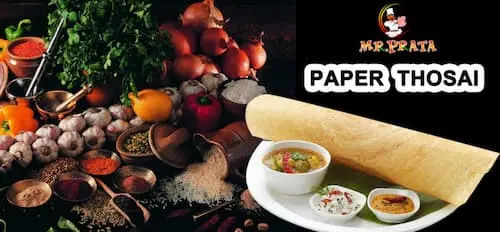 Whenever the craving for midnight munchies hits, you can always rely on Mr Prata. With over 30 prata options to choose from, including honey prata, strawberry prata, and the classic egg prata, diners are spoiled for choice.
14. Casuarina Curry Restaurant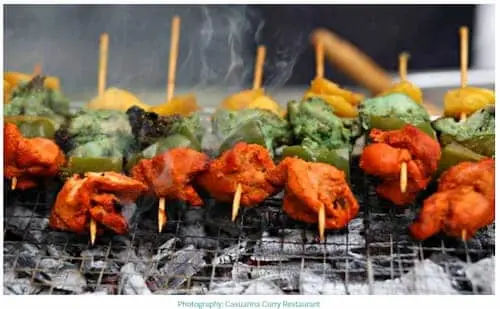 After hours, Casuarina Curry Restaurant is an excellent spot to indulge in delectable Indian cuisine. With a diverse menu featuring vegetarian and non-vegetarian options, as well as a delightful array of desserts, it's the perfect place to satisfy your cravings.
15. Founder Bak Kut Teh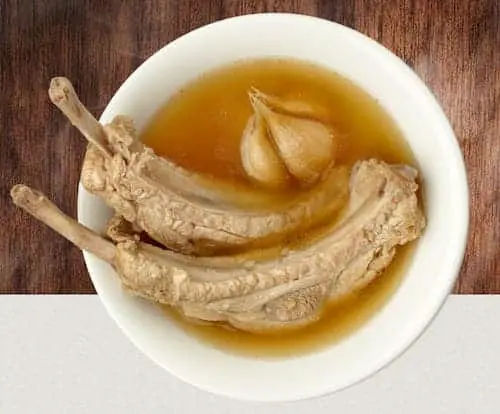 According to the creators of Founder Bak Kut Teh, their 40-year-old chef has skillfully prepared a flavorful bowl of broth. The soup features tender pork ribs and a hint of spice that provides a refreshing sensation.
16. District 10 at Clarke Quay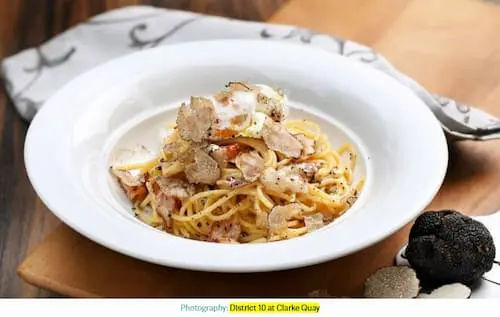 If you've been enjoying yourself at Clarke Quay and it's well past midnight, and you're feeling hungry, you can satisfy your cravings with some amazing options like fish and chips, burgers, calamari, or truffle fries at District 10.
17. The Roti Prata House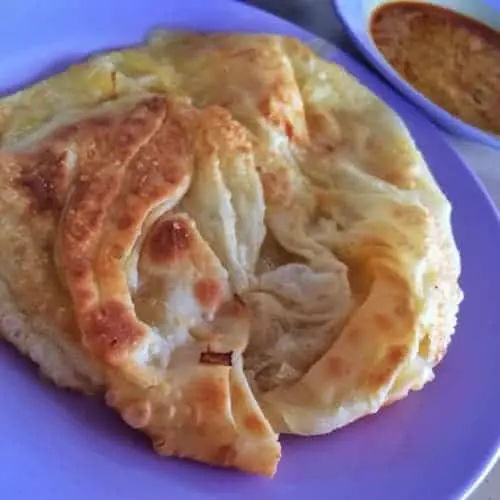 Located along Upper Thomson Road, this prata establishment has been a favorite supper spot for years. Offering a diverse menu of prata, briyani, maggi goreng, and soups, it attracts both late-night snack seekers and prata enthusiasts throughout the day.
18. Ayza's Restaurant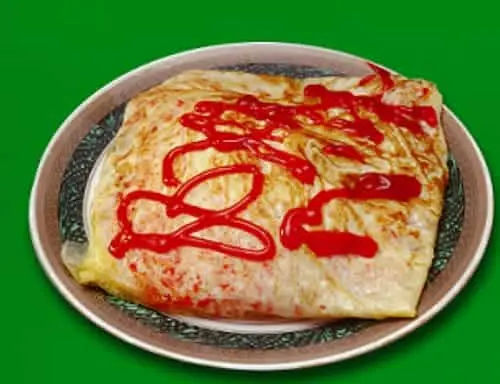 Located in the Jurong West area, Ayza's Restaurant is a hidden gem worth exploring. Indulge in a delightful selection of local and Western dishes to curb those late-night cravings. The dum biryani, mee siam, and milkshakes are particularly renowned. And the best part? The reasonable pricing makes it even more appealing.
19. Swee Choon Dim Sum Restaurant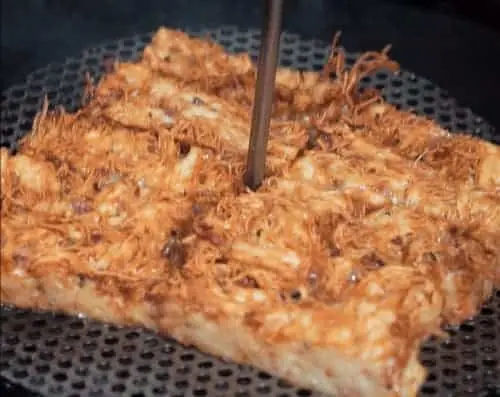 Swee Choon sets itself apart from typical dim sum restaurants. Offering late-night hours and a menu of Cantonese and Shanghainese small snacks, all priced at $7 or less. Their dim sum selection is also extensive and diverse, featuring a variety of delightful options.
20. R.K. Eating House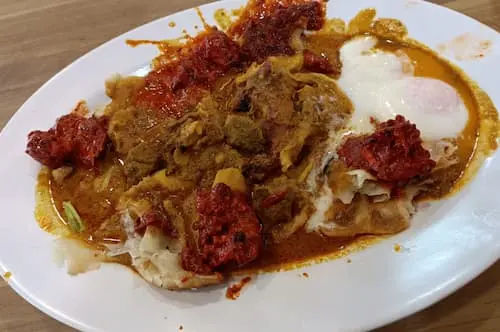 This late-night restaurant in Singapore offers classic dishes like prata and maggi goreng 24/7. Gather your hungry friends and indulge in the massive tissue prata, then convince them to try the enormous five-liter teh tarik because calories don't count past 10 p.m.
21. Sin Hoi Sai Eating House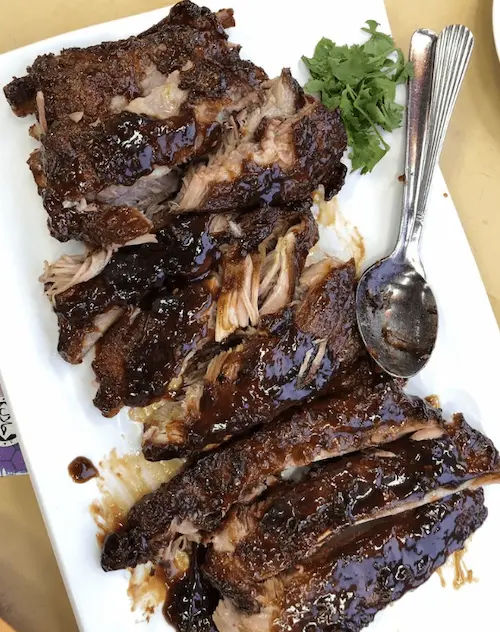 Sin Hoi Sai Eating House offers a fantastic opportunity to indulge in delectable Chinese cuisine after hours. Take delight in a diverse range of seafood dishes and relish every bite. Whether you crave curry fish head, cereal prawns, or BBQ meat, this is the place to satisfy your appetite!
22. Maxwell Food Centre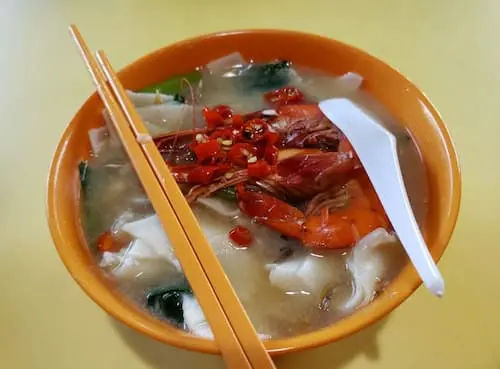 The daytime can be quite busy, especially during lunch hour. So, why not return later after a long night out in the city and enjoy a comforting bowl of noodles or a plate of fried char kway teow? Maxwell's downtown location offers the best late-night food experience in Singapore!
23. Bkk Bistro & Bar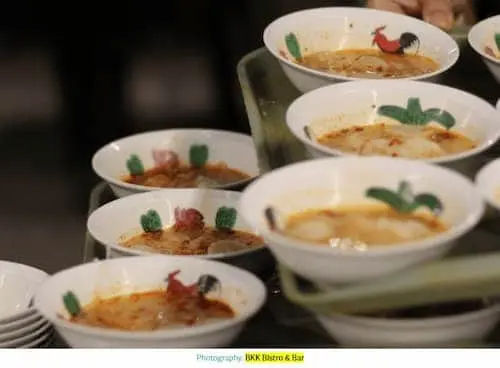 Experience a delightful evening at Orto's fishing facility with friends, where you can catch your own seafood for a delicious supper. Afterward, head to Bkk Bistro & Bar at Yishun's Orto Park for an indulgent dinner featuring delectable dishes and authentic boat noodles. Don't miss the opportunity to savor grilled meats and other Thai delicacies at this Thai restaurant.
24. Chong Qing Grilled Fish
At this restaurant, known for its grilled fish, customers have the freedom to select their desired fish (golden snapper or marble goby) and the accompanying side ingredients (black fungus, pork balls, and crab sticks). But the excitement doesn't stop there. You also have the choice of seven unique flavors and spice levels.
For us, the standout flavor is the pungent and spicy one, combined with a medium spice level that features peppercorns and fresh chilies. Be prepared to break a sweat!
25. Beach Road Scissors Cut Curry Rice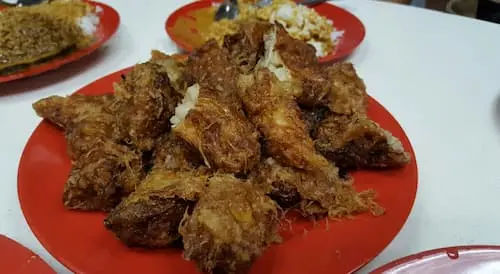 Indulging in a delectable dish of curry rice could be the perfect remedy to shake off that weekend hangover. Located in the bustling Mustafa Centre area, a well-known local eatery serves up this Hainanese-style delight just a short distance away.
The rice is generously smothered in a flavorful gravy, accompanied by crunchy cabbage and succulent pork chop, creating a delightful and appetizing experience.
26. Ponggol Nasi Lemak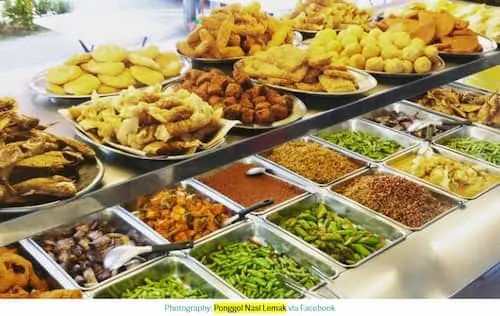 Ponggol Nasi Lemak is renowned for its delectable nasi lemak in Singapore. Enhance your fragrant nasi lemak experience by indulging in their mouthwatering offerings, including fried chicken wing, vegetable curry, fried long beans, fried sotong balls, and otak.
27. Al-Ameen Eating Corner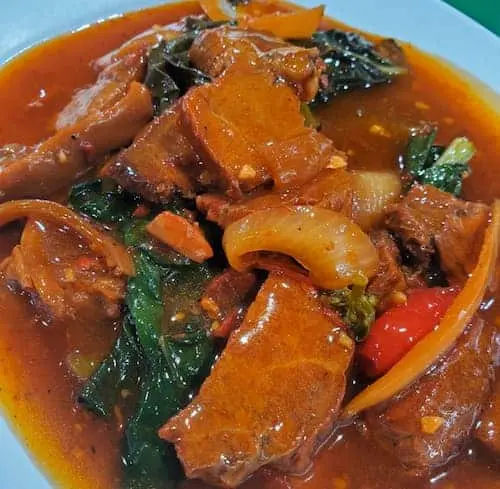 Located in a secluded part of Marsiling, this Muslim restaurant is a haven for night owls in the North. The Pattaya fried rice, wrapped in a fluffy omelet, is a delight, along with the flavorful butter chicken and naan.
28. Shah Alam Restaurant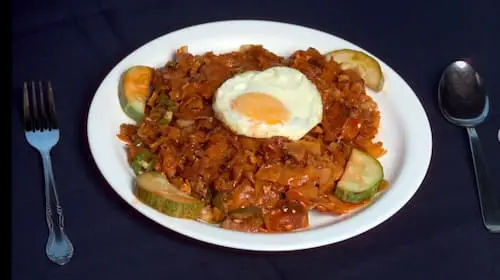 Let's boldly declare that Shah Alam boasts the city's finest maggi goreng and cheese prata. This bustling place is a magnet for night owls seeking delicious bites. In Singapore, it's an excellent destination for post-dark food cravings!
29. Cafe Gavroche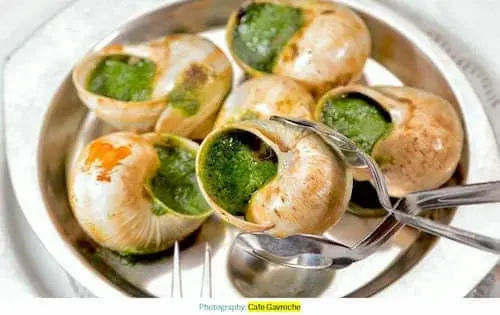 Step into this charming cafe and be transported to 1930s Paris. Indulge in authentic French cuisine at this nostalgic spot, starting with a delightful cold cuts platter of rillettes and cured ham. Follow it up with a dozen Fines de Claire oysters paired perfectly with champagne.
And if that's not enough to satisfy your supper cravings in Singapore, treat yourself to a delicious chocolate cake served with warm caramel.
30. Tang Tea House
Jalan Kayu is renowned for its prata and teh tarik, but for those seeking a unique experience, Tang Tea House offers a variety of options. From dim sum and fried chicken to crispy fried noodles and refreshing Super Coolers (young coconut with a shot of wheatgrass), there's something for everyone to enjoy.
31. Char-Grill Bar Holland Village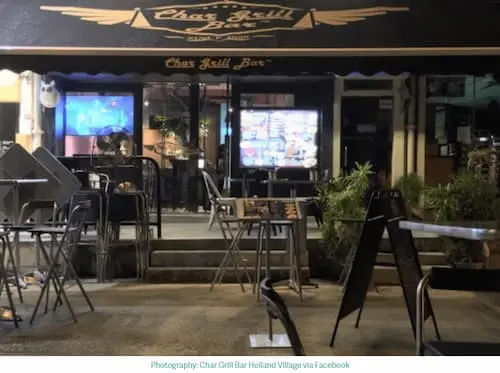 If you're craving Western cuisine cooked over an open fire, Char-Grill Bar at Holland Village is the place to be. Their menu offers a wide variety of options, including chicken, steak, sausages, and burgers.
We highly recommend indulging in a mouthwatering steak. Looking for something lighter? Give their salad bowls a try. You won't be disappointed!
32. The Ramen Stall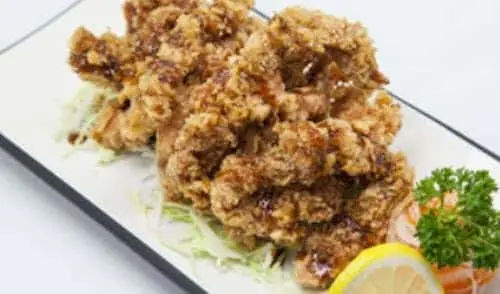 If you're looking for late-night halal food in Singapore, The Ramen Stall at North Bridge Road is the place to be. Inspired by The Ramen House on Short Street, it offers authentic Japanese cuisine without pork, lard, or alcohol in its recipes. It's definitely worth a try. Enjoy your hearty supper!
33. D' Rubinah Restaurant Thai Muslim & Seafood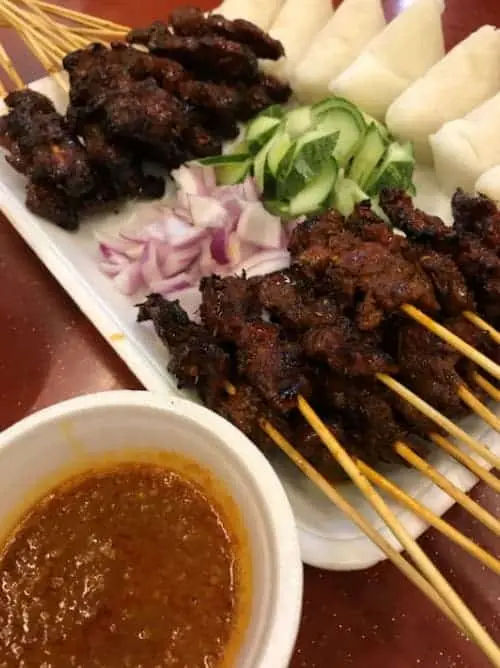 In addition to its traditional Thai-Muslim, South Indian, and Western dishes, this restaurant is famous for its prata. With a selection of 40 prata and thosai options, it caters to prata enthusiasts. Don't miss out on the clay pot specials if you have a big appetite! Plus, the restaurant is open 24/7, making it a great choice for night owls in need of a satisfying meal.
34. Al-Azhar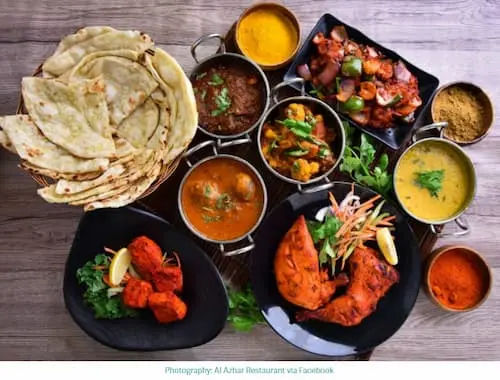 The Indian restaurant on the Island is a bustling hotspot that draws students from nearby colleges and hungry visitors from all around the globe. Try the butter chicken curry with naan bread for a creamy delight, or opt for a prata plaster and witness the sunny-side-up egg sizzling on your prata.
Supper Singapore
Whether it's cravings or an unexpected hunger pang, Singapore is home to a myriad of dining establishments that cater to all tastes and preferences. From succulent Western dishes to flavorful Eastern delights, the city's food scene is unmistakably vibrant and diverse.
These eateries not only serve mouthwatering food but also provide a unique cultural experience, adding to the richness of Singapore's culinary landscape.
So, when in Singapore, don't miss out – satisfy your cravings and embark on a gastronomic journey that's as exciting as the cityscape itself.
Frequently Asked Questions (FAQ)
If you have any questions about Supper Singapore, you can refer to the frequently asked questions (FAQ) about the best Supper in Singapore below:
Additional Useful Articles
If you are looking for other useful guides and articles about Supper in Singapore, check them out below: