Landscaping Singapore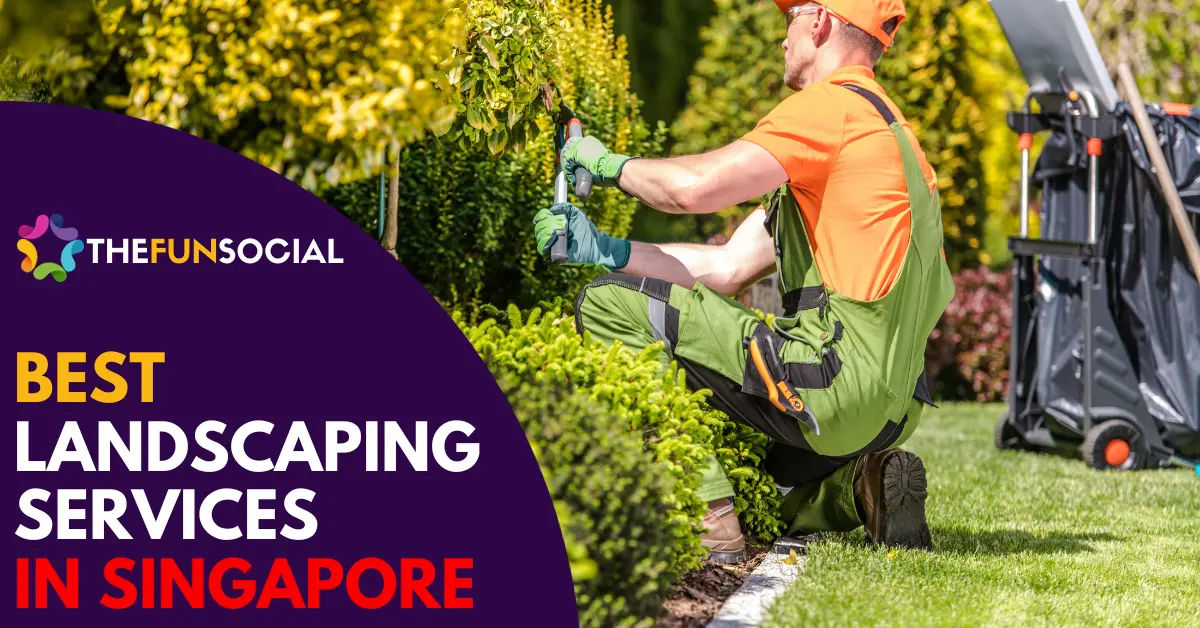 There are numerous landscape service providers in the city, each bringing unique mastery and expertise to the table.
The best landscaping services in Singapore include VJ Roots, Chin Ling Nursery, Earthscape Concepts, and Eco-Scape.
When selecting a landscaping service in Singapore, take into account elements like your budget, customer reviews, the provider's experience, and the range of services they offer.
In Singapore, landscaping services provide a range of solutions that cater to the diverse needs of their clients. These include plant selection, garden design, maintenance, and enhancement.
Here, we've compiled a list of the best landscaping services in Singapore, showcasing the diversity and creativity of their work.
Quick Summary
Best landscaping services in Singapore include VJ Roots, Chin Ling Nursery, Earthscape Concepts, and Eco-Scape.
When choosing a landscaping service in Singapore, consider factors such as budget, customer reviews, experience, and services offered.
Landscaping services in Singapore offer a variety of solutions ranging from plant selection and garden design to maintenance and enhancement, catering to the diverse needs of their clientele.
Key Consideration Factors
When looking for a landscaping service in Singapore, make sure to consider these important factors like:
Budget: Determine your budget beforehand and look for a service that fits within it.
Customer reviews: Check for reviews from previous clients to get an idea of the provider's reputation and quality of work.
Experience: Look for a landscaping service with years of experience in the industry as they are more likely to have the necessary skills and knowledge.
Range of services: Choose a service that offers a variety of solutions to cater to your specific needs.
Best Landscaping Singapore
1) Earthscape Concepts
| | |
| --- | --- |
| Key Services | Commercial & Offices Landscape, Residential Landscape |
| Address | 15 Joan Rd, Singapore 298899 |
| Website | https://earthscape.com.sg/ |
| Phone | (+65) 6848 9449 |
| Operating Hours | Monday to Friday: 9:00 AM – 5:00 PM |
At Earthscape Concepts, they provide comprehensive services to both residential and They offer a wide range of services for commercial properties, such as design consultancy, landscaping project implementation, maintenance, and more. With over 14 years of experience, their staff are renowned specialists, experts, and artists who skillfully transform gardens into works of art.
Furthermore, it is deeply committed to creating a cleaner and greener environment in Singapore, constantly working towards enhancing every garden across the island. The hired professionals are highly trustworthy and dedicated to transforming each location into a greener space, one step at a time.
As one of the top landscape services in Singapore, they specialize in assisting you in developing an environmentally friendly home, even in such an industrialized area.
2) Prince's Landscape

Key Services
Corporate plant rental
Website
https://www.princelandscape.com/
Address
53 Sungei Tengah Road
Singapore 698998
Phone
+65 6763 7000
Email
buzz@prince.com.sg
Operating Hours
Office:
Monday – Friday
8.30 am – 5.30 pm

Saturday – Sunday
Closed

Retail:
Daily
8 am – 6 pm
With 50 years of experience in the industry, Prince is the oldest nursery in Singapore. Originally a flower shop, Prince has transformed into a landscaping and installation firm. The company now operates two nurseries and employs over 400 staff, including horticulturists, designers, engineers, and florists.
3) Guan Lee Heng Contractor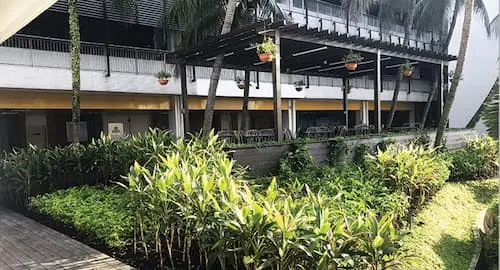 Do not overlook Guan Lee Heng Contractor Pte Ltd in this list, as it is hard to forget the 41-year experienced landscape services provider in Singapore. Their numerous accolades and long-standing presence in the industry speak volumes about their exceptional work and customer service.
Continuously dedicated to research and innovation, they consistently strive to enhance the quality of services provided to their clients. Their expertise lies in arboriculture, horticulture, and conservation services. Why wait any longer? If you're seeking exceptional service in this field, Guan Lee Heng Contractor is your best choice.
4) Tai Kwang Garden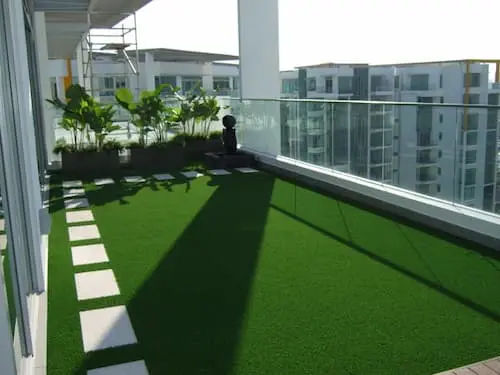 | | |
| --- | --- |
| Key Services | Royal Grass, Water Feature |
| Address | 2 Jurong Gateway Rd, #01-09/10 SPARK Singapore, Singapore 608512 |
| Website | https://www.taikwang.com.sg/ |
| Phone | (+65) 6793 7779 |
| Email | info@taikwang.com.sg |
| Operating Hours | Monday to Friday, 9:00 AM – 6:00 PM |
With over 25 years of experience, Tai Kwang Garden has become one of Singapore's leading landscape services. Serving customers from both commercial and residential sectors, it's no wonder that their exceptional work is highly sought after.
Even though they have been in the business longer than most, they remain cost-effective and competitive. They believe that everyone should have access to top-notch services at a very affordable price!
Moreover, their staff is renowned for their innovation and creativity in generating fresh ideas and plans. Additionally, their expertise lies in landscaping, water features, artificial grass, and premium grasses.
5) VJ Roots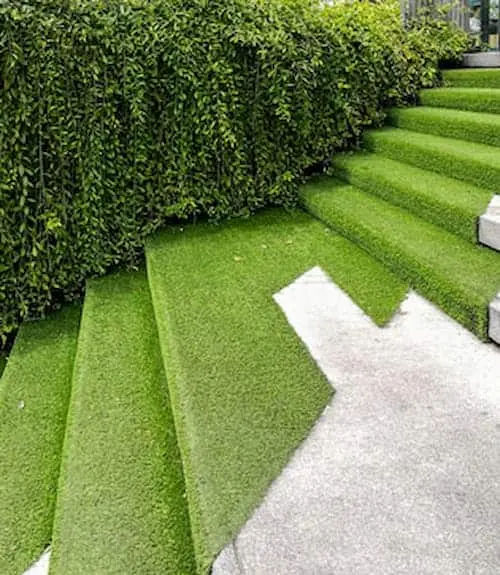 | | |
| --- | --- |
| Key Services | Landscaping, Corporate Cleaning Services & Maintenance, Specialized Cleaning Services |
| Address | 45 Kallang Pudding Rd, Singapore 349317 |
| Website | https://vjroots.com/ |
| Phone | (+65) 6978 8188 |
| Email | info@vjroots.com |
When selecting landscaping services, it is important to opt for a company that is passionate about their work and possesses the expertise to perform the regular landscaping jobs with precision. Since 2004, the dedicated team at VJ Roots has been committed to delivering top-notch landscaping services to customers from diverse backgrounds.
VJ Roots offers a wide range of professional service, such as horticultural maintenance, design, and installation, landscaping construction, tree services, turf installation and upkeep, and irrigation system maintenance and repair.
6) Everview Landscape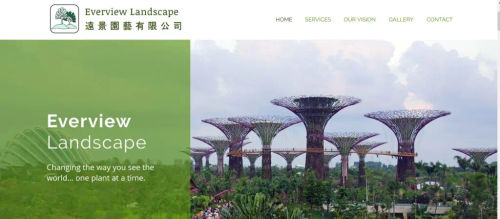 Coming up next is Everview Landscape, a landscaping company that brings over 20 years of experience to the table. With a team of skilled and experienced gardeners, Outview Landscape is equipped to handle everything from design to maintenance. Additionally, they provide turf services.
7) Vertical Green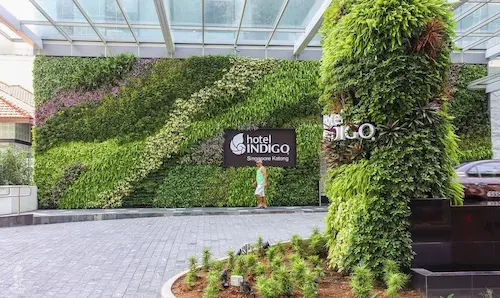 Vertical Green is dedicated to unlocking the full potential of your greens. Instead of sticking to traditional in-house garden designs, Vertical Green has taken a leap forward to develop a more innovative approach.
They provide a diverse selection of landscape designs that are not only visually appealing but also functional. Vertical gardening is gaining popularity in commercial landscaping, as it offers a seamless integration of greenery and concrete elements.te through this method.
8) Singapore Landscape Design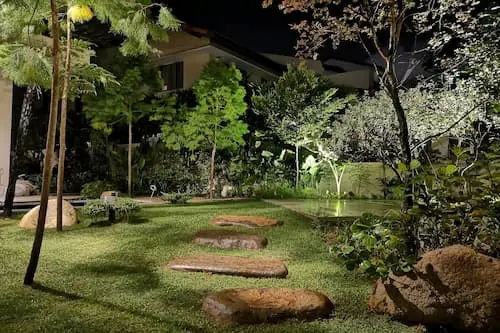 Singapore Landscape Design is a landscape architecture firm specializing in crafting bespoke gardens for its clients. The team comprises experts from diverse backgrounds, working together to bring your dream garden to life. Whether it's selecting the ideal location or designing the perfect planting scheme, they will collaborate with you every step of the way.
By remaining dedicated to customer satisfaction, they consistently deliver quality services to their clients. With their assistance, you can confidently bring your landscaping ideas to life. Moreover, as a new generation of landscape professionals, they embrace experimentation and forward-thinking ideas, infusing a sense of novelty into the industry while always considering the purpose of your garden.
9) Eco-Scape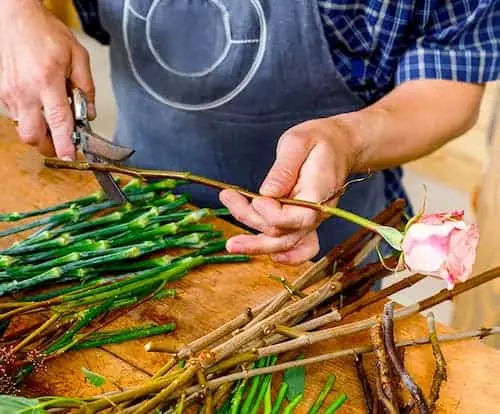 | | |
| --- | --- |
| Key Services | Gardening, design & Implementation, Landscape Maintenance, Florist Service, Contract Cleaning Services |
| Address | 201A Jln Eunos, Singapore 415803 |
| Website | https://eastec.com.sg/ |
| Phone | (+65) 6747 5282 |
| Email | ecoscape.sales@gmail.com |
| Operating Hours | Monday to Sunday: 9 AM-7:30 PM |
Operating in Singapore since 2004, Eco-Scape provides top-notch home gardening and design services. With its environmentally conscious approach, it has established itself as a leading affordable service in Singapore.
The team consists of highly trained professionals who are experts in handling gardens of any size and location. Moreover, they prioritize customer satisfaction and strive to meet the demands of their clients, ensuring that they exceed expectations.
Additionally, they offer gardening tools on their website for those interested in DIY landscaping projects.
10) Chin Ling Nursery
Chin Ling Nursery offers a range of landscape services, landscaping equipment, and decorations. Since 1984, it has been providing locals with top-notch services and useful gardening tools, making their lives easier.
The team utilizes cutting-edge gardening tools to deliver efficient and prompt service. They prioritize customer satisfaction and are eager to guide you through every step, addressing any inquiries along the way.
Moreover, their exceptional craftsmanship has earned them multiple awards, including the prestigious LIAS Award of Excellence!
11) Satori Landscape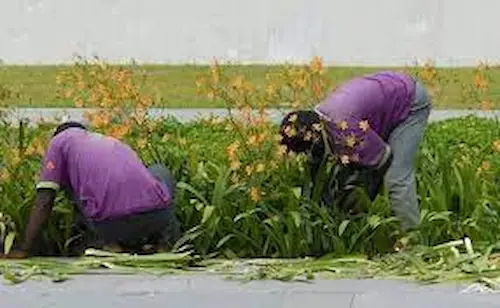 Satori Landscape stands out as a prominent player in Singapore's landscape services industry. They have successfully catered to clients of all sizes, skillfully transforming challenging spaces into breathtaking landscapes.
Noteworthy are their additional offerings of creative services like Indoor Planting, Roof Gardens, and Green Wall Systems. These services not only allow homeowners to indulge in gardening but also contribute to maintaining a healthy environment.
12) Hawaii Landscape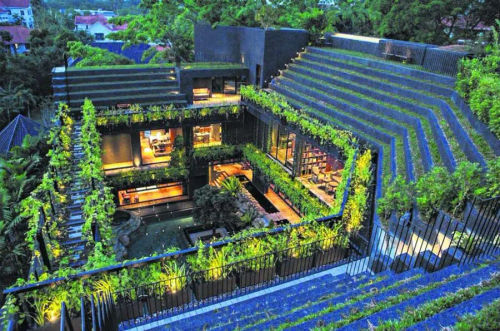 | | |
| --- | --- |
| Key Services | Landscape Architecture |
| Website | https://hawaii.sg/ |
| Address | 559 Thomson Rd, Singapore 298182 |
| Phone | (+65) 6251 3963 |
| Email | info@hawaii.sg |
| Operating Hours | Monday – Friday, 9:00 AM – 7:00 PM |
Hawaii Landscape has been serving clients on the island since 1968, making it one of the pioneering landscaping services in Singapore. It has consistently proven to be the best in terms of landscape services, as evidenced by the numerous accolades it has received over the years.
13) Green Fingers Landscaping Services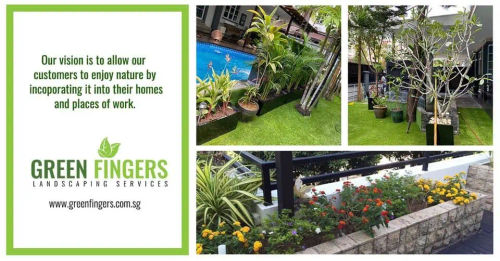 If you're looking for a landscaper to turn your unattractive garden into a beautiful oasis, Green Fingers Landscaping Services comes highly recommended. They offer a variety of gardening services, such as grass cutting, pest control, fertilization, and more, to cater to their customers' needs.
Moreover, according to Green Fingers, by utilizing their services, you can expect a 20% increase in your house value, enhanced environmental quality, reduced noise levels, and improved usability of outdoor space.
Landscaping Singapore
In conclusion, Singapore's vibrant landscaping industry is filled with a wide assortment of businesses that cater to various needs and preferences.
From traditional gardening services to innovative vertical green solutions, these companies strive to make gardening and landscaping accessible and enjoyable for everyone.
Whether you're interested in creating a serene oasis in your backyard, enhancing the value of your property, or contributing to environmental sustainability, these landscaping services are well-equipped to bring your vision to life.
Frequently Asked Questions (FAQ)
If you have any questions about landscaping services in Singapore, you can refer to the frequently asked questions (FAQ) about the best Landscaping Services in Singapore below:
What are the best landscaping services in Singapore?
The best landscaping services in Singapore include VJ Roots, Chin Ling Nursery, Earthscape Concepts, and Eco-Scape.
How much does landscaping cost Singapore?
The cost of landscaping in Singapore varies depending on the size and complexity of the project, as well as the specific services required. It is recommended to consult with different landscaping companies to get a quote tailored to your specific needs. However, on average, residential landscape design and installation can cost anywhere from $10-$35 per square foot in Singapore.
What are the landscapes like in Singapore?
Singapore's landscapes are diverse and varied, ranging from lush green gardens to modern urban spaces. The city is known for its innovative vertical gardens, which have become a signature feature of many commercial buildings. Singapore also has beautiful parks and green spaces scattered throughout the city, offering a serene escape from the bustling urban environment.
How much does a gardener cost in Singapore?
The cost of a gardener in Singapore varies depending on the services provided and the size of your garden. On average, a part-time gardener can cost around $20-$30 per hour, while a full-time gardener can range from $1,500 to $2,500 per month.
What counts as landscaping?
Landscaping can include a wide range of services, such as garden design and installation, lawn care maintenance, tree trimming and pruning, pest control, and more. It also involves the use of various tools and techniques to enhance the visual appeal and functionality of outdoor spaces. Additionally, landscaping can include hardscaping elements like patios, walkways, and other structures. Overall, anything that involves altering or improving the outdoor environment can be considered landscaping.
What are residential landscaping services?
Residential landscaping services refer to professional services that focus on enhancing the outdoor spaces of residential properties. These services include designing and creating beautiful gardens, installing features like garden living walls, and providing landscape maintenance to ensure the longevity and beauty of the landscape.
Where can I find quality landscaping services in Singapore?
Singapore offers a variety of landscaping services that prioritize quality and excellence. Some reputable companies known for providing reliable and best quality landscaping services include Green Thumb Landscaping, Garden Pro Landscaping, and Landscape Solutions. These companies have experienced and professional landscaping contractors who deliver outstanding results.
What should I look for in a professional landscaping service provider?
When hiring a professional landscaping service provider, it's important to consider their experience, expertise, and reputation. Look for companies that are members of the Landscape Industry Association in Singapore, as this demonstrates their commitment to high standards. Additionally, read customer reviews to gauge the satisfaction level of their past clients.
What services do professional landscaping contractors offer?
Professional and reliable landscaping contractors offer a range of services, including landscape design and installation, garden maintenance, garden living walls installation, and to undertake contract services for both residential and commercial properties. They provide efficient services that cater to the specific needs of their clients.
Can I get affordable landscape maintenance services in Singapore?
Yes, there are landscaping companies in Singapore that offer affordable landscape maintenance services. These services aim to keep your landscape in optimal condition, ensuring its beauty and functionality while fitting within your budget. Some companies may offer customizable maintenance packages to suit your specific requirements.
Are there specialized landscaping services available for commercial properties?
Yes, there are specialized landscaping services available for commercial properties in Singapore. Professional landscaping companies often have experience in designing and creating appealing outdoor spaces for commercial establishments. These professional landscaping services cater to the unique needs and requirements of businesses, creating environments that leave a positive impression on clients and visitors.
Additional Useful Articles
If you are looking for other useful guides and articles about landscaping in Singapore, check them out below: