Haji Lane Cafe Singapore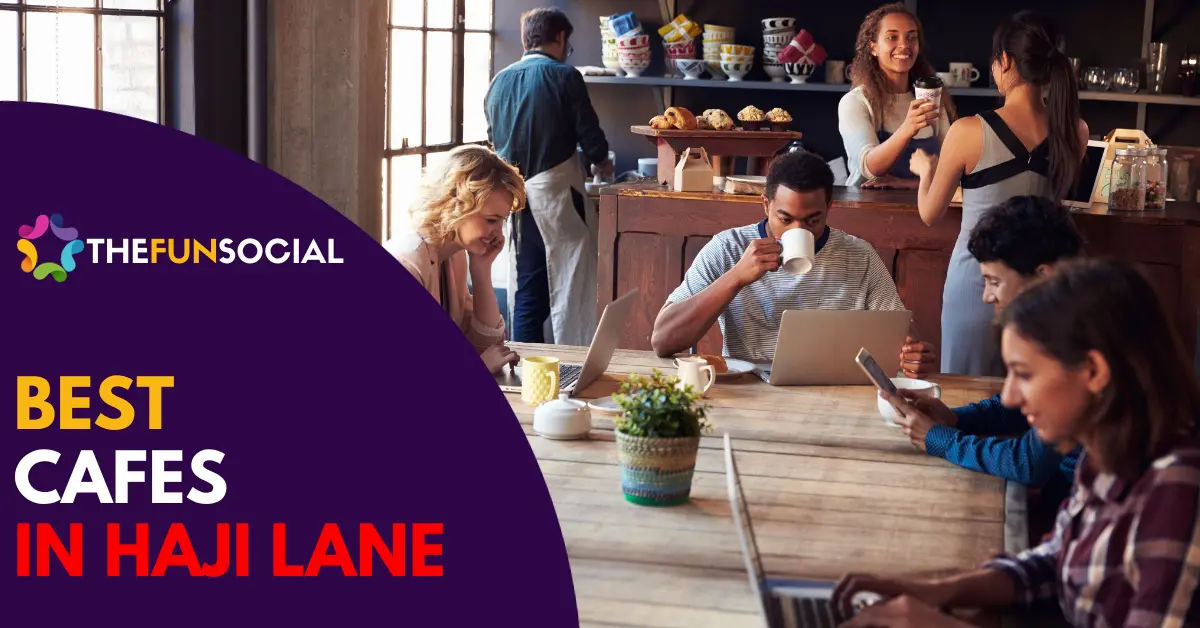 Haji Lane in Singapore is not only a paradise for shopaholics and trendsetters but also a gastronomic heaven for food and coffee lovers.
The best cafes in Haji Lane Singapore include Fika Swedish Cafe & Bistro, Earlybird Cafe, Afterwit, Chix Hot Chicken, and Yummo Chow.
When selecting a cafe in Haji Lane, Singapore, take into account elements like the range of options, affordability, and overall atmosphere.
Cafes in Haji Lane, Singapore, provide a delightful fusion of international flavors and local culinary innovations, making them must-visit destinations for food lovers and coffee aficionados.
Come and explore the best hidden cafes in Haji Lane, each with its own unique charm, serving up a variety of flavorsome bites and aromatic brews to fuel your day of exploration.
Quick Summary
Best cafes in Haji Lane Singapore include Fika Swedish Cafe & Bistro, Earlybird Cafe, Afterwit, Chix Hot Chicken, and Yummo Chow.
When choosing a cafe in Haji Lane Singapore, consider factors such as variety, affordability, and ambience.
Haji Lane Cafes in Singapore offer a delightful blend of global flavors and local culinary twists, making them must-visit spots for foodies and coffee enthusiasts alike.
Best Haji Lane Cafe Singapore
1) Chix Hot Chicken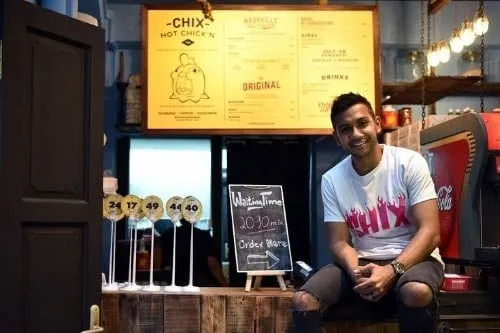 | | |
| --- | --- |
| Key Service | Halal Nashville Hot Chicken |
| Website | http://chixhotchicken.com/ |
| Address | 1 Jln Pisang #01-01, Singapore 199069 |
| Phone | 9839 0607 |
| Opening Hours | Open Daily (12PM-9PM) |
Chix Hot Chicken, co-owned by Singapore's first Idol, Taufik Batisah, is an eatery that proudly presents the first halal Nashville Hot Chicken in the country. It has gained immense popularity among Singaporeans!
Their chicken stands out as it is breaded and coated with the notorious ghost pepper, one of the spiciest peppers in the world. With three spice levels to choose from – mild, extra hot, and insane – you can cater to your taste buds' comfort or challenge yourself to the hottest level if you're a daredevil!
2) Limaa Cafe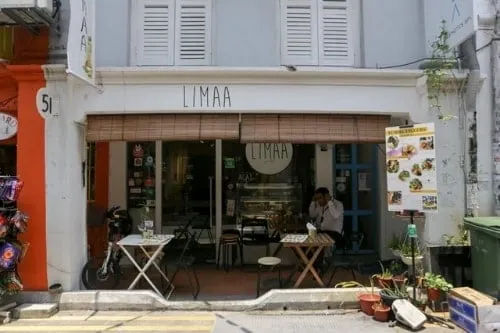 | | |
| --- | --- |
| Phone | Healthy meals |
| Website | https://limaa51hajilane.com/ |
| Address | 51 Haji Ln, Singapore 189244 |
| Phone | 8620 2041 |
| Opening Hours | Mon-Thur (8AM to 11:30AM), Fri (8AM to 8PM), Sat-Sun (11AM to 8PM) |
Are you in dire need of a respite from junk food? Are you apprehensive that adopting a healthy diet would entail consuming bland and tasteless salads? Well, fret no more because Limaa is here to rescue your taste buds!
This remarkable cafe specializes in crafting delectable yet nutritious dishes that will leave you craving for more. Indulge in their wide array of tantalizing 'clean version' meals, ranging from mouthwatering rendang to crispy nacho chips. Limaa is your ultimate destination for guilt-free, flavorful dining experiences that cater to both your health and palate.
So, why compromise on taste when you can savor the best of both worlds? Embark on a culinary adventure at Limaa and discover a whole new realm of delicious and wholesome food!
3) Fika Swedish Cafe & Bistro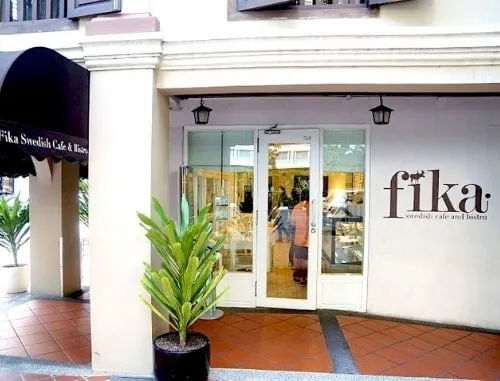 | | |
| --- | --- |
| Key Service | Swedish food |
| Website | https://www.fikacafe.com/ |
| Address | 257 Beach Rd, Singapore 199539 |
| Phone | 6396 9096 |
| Opening Hours | Open Daily (11AM-10PM) |
Are you yearning for some mouthwatering Swedish meatballs? Instead of rushing straight to IKEA, why not venture into a delightful Swedish cafe for a change?
At Fika, not only will you have the opportunity to savor their delectable meatballs, but you'll also discover a myriad of other traditional Swedish dishes to tantalize your taste buds.
From the tangy pickled herring to other culinary delights, this culinary adventure might just ignite a newfound appreciation and love for Swedish food that will leave you craving for more! So why wait? Embark on a gastronomic journey and immerse yourself in the flavors of Sweden at Fika!
4) Yummo Chow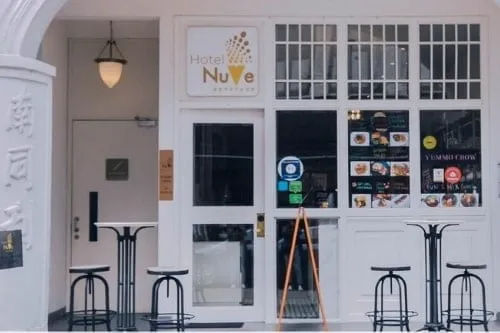 | | |
| --- | --- |
| Key Service | Exquisite café |
| Website | https://yummochow.oddle.me/en_SG/ |
| Address | 13 Purvis Street, Hotel NuVe Heritage, Singapore 188592 |
| Phone | 6873 1295 |
| Opening Hours | Open Daily (7AM-9PM) |
Indulge in your deepest cravings for the delectable delight of fried ice cream at Yummo Chow, an exquisite café nestled on the enchanting Purvis Street.
Prepare to be mesmerized by their renowned Tempura Icecream, a heavenly creation that features a luscious vanilla ice cream nestled within a delicate soft roll bun, perfectly deep-fried to golden perfection.
Immerse yourself in the serene ambiance of Yummo Chow, adorned with a minimalistic interior that effortlessly enhances your dining experience, allowing you to fully savor and appreciate the culinary wonders that await you.
5) Tolido's Espresso Nook
If you're in search of a delicious and affordable brunch spot, look no further than Tolido's Espresso Nook. This cozy little joint is known for its comforting and familiar menu options that are sure to satisfy your cravings. Instead of experimenting with trendy dishes, this cafe has dedicated its efforts to perfecting the classics that we all know and love.
Indulge in their mouthwatering pandan pancakes, infused with the delightful flavors of the local cuisine. Or perhaps try their prawn laksa pasta, a unique twist on a traditional favorite. Whether you're a foodie looking for a new culinary experience or simply seeking a comforting meal, Tolido's Espresso Nook has got you covered.
So why not treat yourself this weekend and pay a visit to this hidden gem? You won't be disappointed!
6) Good Luck Beerhouse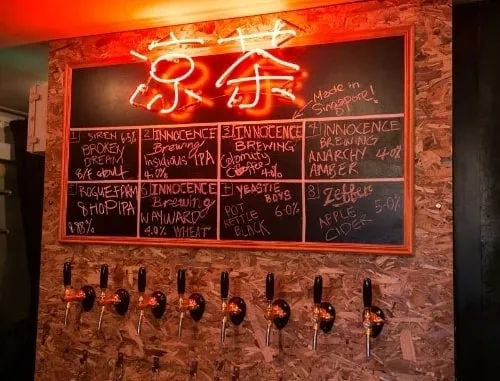 Welcome to Good Luck Beerhouse, a charming Craft Beer and Dim Sum Bar that boasts a wide selection of over 20 unique beer flavors. Step into a world of delight for the ciceroni, the ultimate beer connoisseurs, as you indulge in endless possibilities of flavor combinations.
In addition to their remarkable beer offerings, they invite you to elevate your experience with the perfect pairing of delectable dim sum. Immerse yourself in a relaxed and inviting atmosphere, where you can savor the harmonious blend of craft beer and mouthwatering bites.
Please keep in mind that due to the exclusivity of our establishment, seating is limited. We recommend planning your visit accordingly, either by arriving early or choosing a time outside of our peak hours. So come, unwind, and embark on an extraordinary journey of taste and discovery at Good Luck Beerhouse!
7) Earlybird Cafe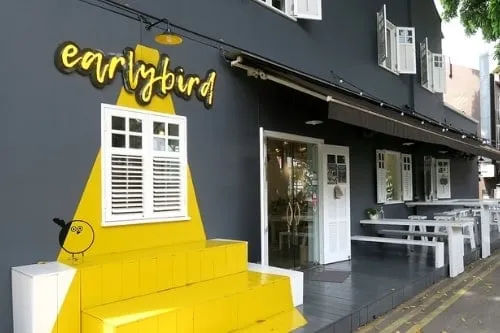 Earlybird Cafe is a delightful and spacious bird-themed cafe that offers a truly immersive dining experience. Step inside and be enchanted by the captivating aesthetics that are designed to nourish not only your taste buds but also your eyes. The walls are adorned with stunning bird murals, adding a touch of whimsy and charm to the relaxed atmosphere. As you approach the cafe, you'll be greeted by a vibrant yellow "Earlybird" signage, beckoning you to come and indulge in the culinary delights that await you.
And let's not forget about the mouth-watering menu! A must-try dish is their delectable Chicken & Pancakes, a delectable combination that will tantalize your taste buds. Savor the perfectly cooked chicken paired with fluffy pancakes, all for an incredible value of just $19.
At Earlybird Cafe, you can expect more than just a meal. It's a haven where you can immerse yourself in a world of avian wonder, indulge in delicious food, and create lasting memories. So why wait? Come and experience the magic of Earlybird Cafe today!
8) Afterwit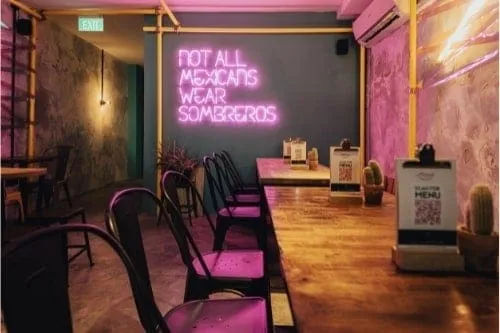 | | |
| --- | --- |
| Key Service | Mexican cafe |
| Website | http://www.afterwit.sg/ |
| Address | 778 North Bridge Road, Singapore 198746 |
| Phone | 8786 1948 |
| Opening Hours | Sun-Thu (12PM-10PM), Fri-Sat (12PM-11PM) |
Located in the heart of the city, Afterwit is a one-of-a-kind modern Mexican cafe that takes pride in serving up an array of mouthwatering and innovative tacos, quesadillas, and burritos. This small yet vibrant halal establishment is dedicated to infusing local flavors into the timeless and beloved Mexican cuisine, resulting in a truly irresistible menu that will tantalize your taste buds.
Indulge in the unique and exciting flavors that Afterwit has to offer. For a delightful twist, try their biryani burritos, where the aromatic flavors of biryani perfectly complement the savory goodness of a burrito. Or, for a burst of tangy and aromatic delight, go for the tom yum shrimp quesadillas, where the zesty tom yum flavors harmonize with the melted cheese, creating a culinary masterpiece that will leave you craving for more.
What's even better is that you can enjoy these delectable creations without breaking the bank. With prices starting at just $15, you can savor the delightful flavors and experience the culinary fusion that Afterwit has to offer.
Whether you're a Mexican food enthusiast or simply looking for a unique dining experience, Afterwit is the place to be. Step into this modern Mexican cafe and embark on a gastronomic adventure that will leave you wanting to come back for more.
9) (working title)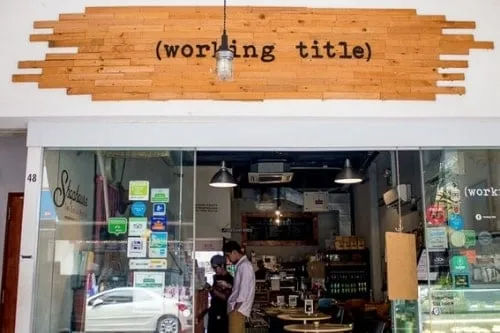 | | |
| --- | --- |
| Key Service | Brunch and breakfast |
| Website | https://www.workingtitle.sg/ |
| Address | 783 North Bridge Rd, Singapore 198751 |
| Phone | 8768 0463 |
| Opening Hours | Open Daily (9AM-10PM) |
(working title), just like many other cafes, has a humble beginning that started with serving only brunch and breakfast. However, as time went by, the cafe expanded its menu to include delicious burgers and delectable snacks that cater to a wider range of tastes.
Among the many tempting dishes, one that stands out is their Ribena Wings, which not only satisfy our taste buds but also bring back nostalgic memories of our childhood days. Step into (working title) and embark on a culinary journey that celebrates both tradition and innovation!
Haji Lane Cafe Singapore
In the vibrant tapestry of Singapore's culinary scene, Haji Lane stands out with its unique blend of conventional and inventive cafes. From coffee aficionados to discerning food enthusiasts, these establishments cater to every palate with their diverse and delectable offerings.
Whether indulging in a local twist on international cuisines, savouring a craft beer paired with dim sum, or exploring health-conscious dining, there is something for everyone in the cafés of Haji Lane.
Don't miss out on this gastronomic adventure that offers a taste of the multicultural culinary marvels that Singapore has to offer.
Frequently Asked Questions (FAQ)
If you have any questions about cafes in Haji Lane Singapore, you can refer to the frequently asked questions (FAQ) about the best Cafes in Haji Lane Singapore below:
What are the best cafes in Haji Lane Singapore?
The best cafes in Haji Lane Singapore include Afterwit, Chix Hot Chicken, Blu Jaz Cafe, Earlybird Cafe, Yummo Chow, Meomi Cat Cafe, and Bistro Fika Swedish Cafe.
Why is Haji Lane famous?
Haji Lane is famous for its vibrant and eclectic mix of cafes, restaurants, boutiques, and street art. It is known as a trendy spot for young locals and tourists to explore and indulge in unique experiences. Additionally, Haji Lane has retained its historic charm with colorful shophouses that add to its appeal.  Overall, it offers a bustling atmosphere with something for everyone to enjoy.
Is Arab Street and Haji Lane the same?
No, Arab Street and Haji Lane are two separate but adjacent streets in Singapore. However, both streets are part of the Kampong Glam neighborhood and are known for their vibrant food and shopping scene. While Arab Street has a more traditional Malay vibe with textile shops and Middle Eastern restaurants, Haji Lane is known for its trendy cafes, bars, and street art.  
Is Haji Lane near Bugis?
Yes, Haji Lane is within walking distance from the Bugis MRT station. It takes approximately 10 minutes to reach Haji Lane from Bugis by foot. You can also take a short bus ride or taxi to get there.
How long is Haji Lane open?
Haji Lane is open from around 11am to 10pm on weekdays, and until midnight on weekends. However, some cafes may have different operating hours, so it's best to check their individual websites or social media pages for more accurate information.
What are some of the best hidden cafes in the Haji Lane area?
The article features a collection of hidden gems in the vibrant Haji Lane area, including Bali Lane, Bar Stories, Haji Lane Guide, Cocktails Dive, Pug Cafe, and Coffee Donkee.
Do these cafes offer local craft beer and refreshing drinks?
Yes, many of the featured cafes have a wide selection of local craft beer taproom and refreshing drinks to quench your thirst. Whether you're looking for a cold brew coffee, a unique cocktail, or a refreshing non-alcoholic beverage, these cafes have you covered.
Are there sweet treats available for those with a sweet tooth?
Absolutely! These hidden cafes offer a range of delectable sweet treat that will satisfy any sweet tooth. From famous tempura ice cream to locally-inspired desserts, you'll find delightful options to indulge in.
Are these cafes popular among tourists as well as locals?
Yes, these hidden cafes in the Haji Lane area are loved by both tourists and locals alike. Their relaxed atmospheres, unique offerings, and hip spots make them a popular choice for anyone looking for a memorable cafe experience.
Can I find quality coffee beans in these cafes?
Definitely! Many of the featured cafes take pride in their coffee offerings. They source high-quality coffee bean and serve expertly brewed cups of coffee, ensuring that coffee enthusiasts can enjoy a satisfying caffeine fix.
Do these cafes showcase local flavors in their menu?
Absolutely! These hidden cafes embrace local flavors and incorporate them into their menu offerings. You can expect to find dishes and beverages infused with local ingredients and flavors, providing a unique culinary experience.
Additional Useful Articles
If you are looking for other useful guides and articles about Cafes in Haji Lane Singapore, check them out below: