Disinfection Service Singapore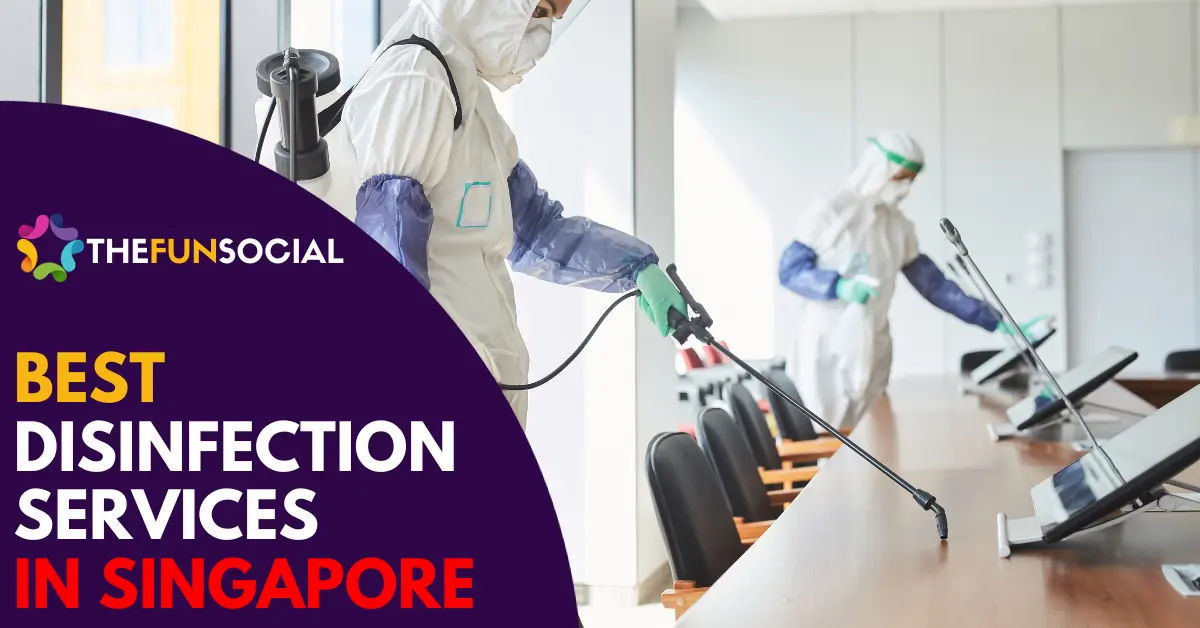 In the wake of the global pandemic, maintaining cleanliness and hygiene has taken on new importance.
The best disinfection services in Singapore are SureClean, Ikari, Clean Lab, HVAC Engineering, and Getz Cleanz.
When selecting a disinfection service, it is important to take into account factors such as the time it takes for them to respond, their pricing, the range of services they offer, and customer reviews.
The disinfection service industry in Singapore is growing rapidly, providing advanced cleaning solutions for homes and businesses, creating safe and germ-free environments.
This article will highlight the best disinfection services in Singapore that you can rely on for thorough and effective cleansing.
Quick Summary
Best disinfection services in Singapore are SureClean, Ikari, Clean Lab, HVAC Engineering, and Getz Cleanz.
When choosing a disinfection service, make sure to consider the response time, pricing, services offered, and customer reviews.
Disinfection service in Singapore is a booming industry, providing both residential and commercial spaces with advanced cleaning solutions to ensure a safe, germ-free environment.
Key Consideration Factors
When choosing a disinfection service, do not forget to consider these important factors:
Response time: A reliable disinfection service should be able to respond quickly to any request for their services.
Pricing: Compare prices from different service providers and choose one that offers reasonable rates without compromising on quality.
Range of Services: It is important to look for a company that offers a wide range of disinfection services, including deep cleaning, sanitization, and odor removal.
Customer Reviews: Reading reviews from previous customers can give you a better understanding of the quality of service provided by a disinfection company.
Best Disinfection Service Singapore
1) SureClean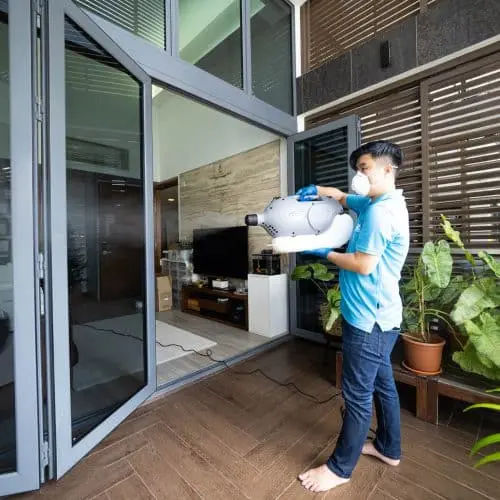 Key Service
Disinfection Cleaning Service
Post Renovation Cleaning
General Weekly Home Cleaning
Move in Move out Cleaning
Website
https://sureclean.com.sg/
Address
10 Bukit Batok Crescent, #14-02 The Spire, Singapore 658079
Phone
69839523 / 68998643
Email
sales@sureclean.com.sg
Operating Hours
Mon to Fri: 9:00 am – 6:00 pm
Sat: 9:00 am – 2:00 pm
SureClean has earned a well-deserved reputation as a reliable powerhouse in the cleaning sector. While they first made a name for themselves by supplying top-notch cleaning products, they have since expanded their repertoire to offer professional cleaning and disinfection solutions that are second to none.
SureClean comes highly recommended for their cleaning and disinfection services. Their products are approved by safety authorities as child-safe, making them effective in preventing and managing childhood infections in daycare centers, childcare centers, and schools, such as hand, foot, and mouth disease.
If you have children with severe allergies at home, choosing SureClean is an excellent decision.
2) Clean Lab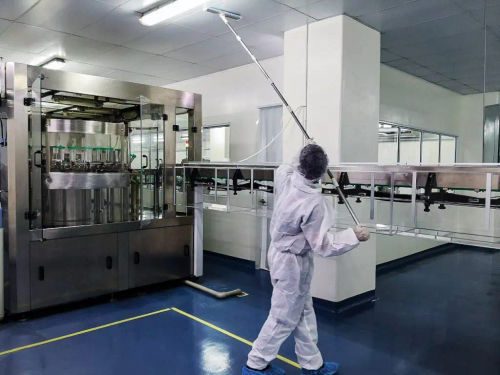 Key Service
Carpet Cleaning, Office Cleaning, Infection Prevention, Disinfection Services, Post Renovation Cleaning, Event Cleaning, Upholstery Cleaning, Mattress Cleaning, Moving In/Out Cleaning
Website
https://cleanlab.com.sg/
Address
25 Kaki Bukit Pl, Singapore 416203
Phone
+65 6741 1522
Email
hello@cleanlab.com.sg
Operating Hours
Mon to Fri: 8:30 am – 6:00 pm
Sat: 8:30 am – 1:00 pm
Clean Lab prides itself on staying ahead of other cleaning businesses, and we have plenty of reasons to agree! First and foremost, their cleaning specialists undergo comprehensive training, totaling 160 hours. Moreover, they hold weekly meetings to ensure their employees are well-versed in the latest cleaning techniques and guidelines.
Their differentiating factor lies in their in-house microbiologist, who develops programs and antibacterial formulations to tackle pest infestations and microbial contamination on contaminated surfaces.
3) De Hygienique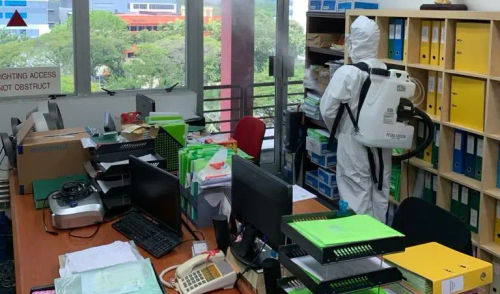 | | |
| --- | --- |
| Key Service | Disinfection services – During a viral outbreak, Post-infection recovery, Post pest termination |
| Website | https://www.dh-asia.com/ |
| Address | 53 Ubi Avenue 1 #03-44 Paya, Ubi Industrial Park, Singapore 408934 |
| Phone | +65 6749 1950 |
| Email | enquiries@dh-asia.com |
| Operating Hours | Monday – Friday 9 AM – 6 PM |
De Hygienique is an authorized company licensed by NEA to offer cleaning and disinfection services across Singapore.
This company has earned a reputation for their professionalism and punctuality, securing a well-deserved position in the industry. They are particularly renowned for their expertise in cleaning soft furnishings, specializing in indoor furniture cleaning such as carpets, sofas, mattresses, chairs, and more.
Recognizing that disinfection needs vary, they do not provide standardized packages or rates. Instead, they will assess your specific requirements during the consultation and tailor their recommendations accordingly. This may include suggesting the appropriate frequency and disinfection methods, such as cold misting or electrostatic fogging.
4) Just Clean Lah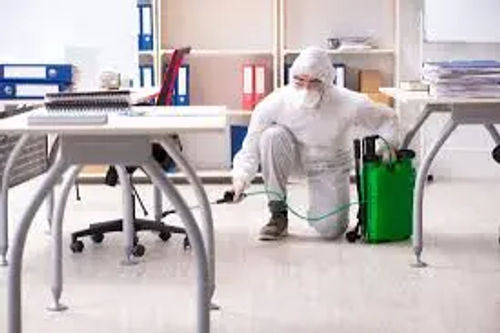 Just Clean Lah lives up to its name by providing reliable cleaning and disinfection services. Despite being new in the industry, they demonstrate ample experience. Moreover, as a NEA-licensed disinfection service provider, they are capable of conducting preventative or immediate COVID disinfection services for areas exposed to COVID-19.
The cleaning professionals on their team diligently prioritize frequently touched areas, employing hospital-grade fogging machines and non-toxic disinfectants to effectively reach tight spots and hard-to-reach areas.
5) HVAC Engineering

NEA (The National Environment Agency) has approved HVAC as a vendor for conducting disinfection works for C+ cases, suspected cases, and cluster decontamination. Their virucide disinfectant, Active Clean, is included in NEA's "List of Disinfectant Products Effective against Coronaviruses".
Their disinfection process and approved methodology align with the guidelines set by NEA/MOH for the "Environmental Cleaning and Disinfection of Areas Exposed to COVID-19 Cases in Non-Healthcare Premises".
Once the process is completed, they provide a disinfection certificate and a decal as proof that your premise has been thoroughly disinfected. Furthermore, they also offer UV-C Sterilization and Air Purification solutions.
6) Arising Cleaning Management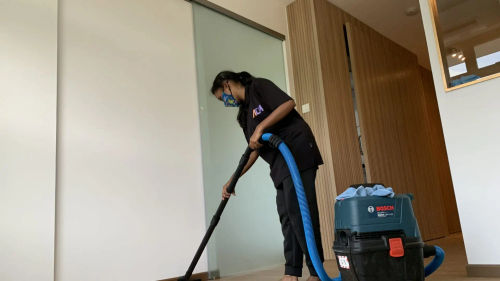 | | |
| --- | --- |
| Key Service | Disinfection Services, Home Cleaning, Office Cleaning, Industrial Cleaning, General Cleaning |
| Website | https://arising.com.sg/ |
| Address | 111 Somerset Rd, #15-18 TripleOne Somerset, Singapore 238164 |
| Phone | 65 8498 1216 |
| Email | sales@arising.com.sg |
Arising Cleaning Management is a licensed cleaning company approved by NEA that is worth your attention. Their team is knowledgeable in all areas of cleaning, including equipment handling and disinfection protocols.
With the necessary authorization, they offer disinfection services for a wide range of residential and commercial establishments including offices, clinics, schools, manufacturing plants, and more. Regardless of your location in Singapore, they are capable of meeting your requirements.
7) Getz Cleanz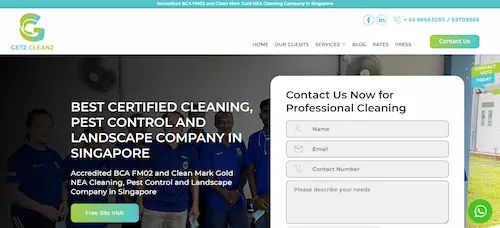 If you're in need of a reliable provider for office disinfection services, your search ends here at Getz Cleanz. They offer a wide range of commercial cleaning services and hold a license from NEA to provide disinfection services in different settings.
While they specialize in office environments, they also extend their disinfection services to homes, cars, and various commercial properties such as dormitories, schools, and construction sites.
8) Ikari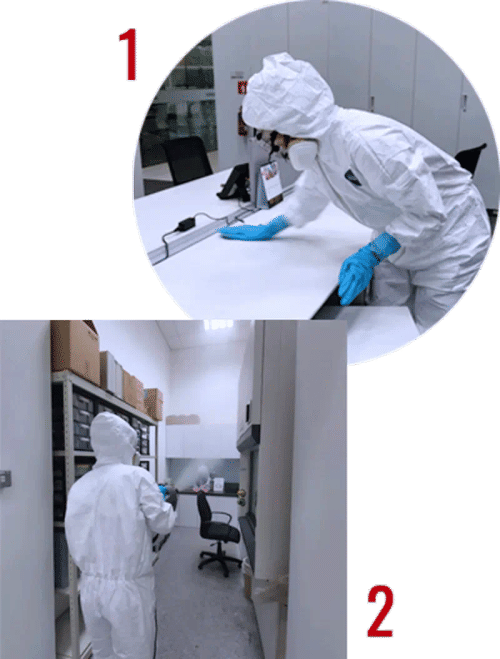 Key Service
Disinfection and pest control
Website
https://ikari.sg/
Address
625 Aljunied Road, #03-07 Aljunied Industrial Complex, Singapore 389836
Phone
(+65) 6743 1313
(+65) 3138 5301
Email
ask@ikari.sg
Operating Hours
Mon to Fri: 8:30 am – 6:00 pm
Sat: 9:00 am – 1:00 pm
Japanese brands consistently distinguish themselves with their remarkable efficiency in accomplishing tasks. It is precisely this quality that piqued our interest in Ikari, a company that has been providing pest control services in Singapore since the 1970s.
To ensure prevention, they utilize ULV misting, which offers greater effectiveness and thoroughness compared to traditional cleaning methods. Furthermore, if desired, you have the option to upgrade to medical-grade disinfectant products imported from Japan.
Disinfection Service Singapore
In conclusion, Singapore has a comprehensive list of reliable and efficient disinfection service providers to meet a wide variety of needs.
From companies with child-safe products like SureClean to specialized service providers such as De Hygienique for soft furnishings, and those offering certified COVID-19 disinfection like Just Clean Lah and HVAC Engineering.
This list has covered a broad range to cater to both residential and commercial establishments, ensuring that no matter your specific requirement, there exists a suitable disinfection service in Singapore for you.
Frequently Asked Questions (FAQ)
If you have any questions about disinfection services, you can refer to the frequently asked questions (FAQ) about the best Disinfection Services in Singapore below:
What are the best disinfection services in Singapore?
The best disinfection services in Singapore are HVAC Engineering, Helpling's Disinfection Service, SureClean, Getz Cleanz, Ikari, and Clean Lab.
How much does deep cleaning cost in Singapore?
The price of deep cleaning in Singapore can vary based on the size of the space and the specific services required. It is recommended to seek advice from a disinfection service provider to obtain a personalized quotation.
How much does a cleaner cost in Singapore?
In Singapore, the hourly cost of hiring a cleaner can vary between $15 and $30. The actual price depends on factors such as the type of cleaning service required and the size of the area. To find the best rates and services, it is recommended to contact multiple cleaning companies and inquire about their offerings.
What is the cost of sanitize?
Sanitizing services in Singapore can have different costs based on the area size and specific needs. Typically, the price can range from $100 to $500 for a single service, and there are discounted rates for regular services. It is advisable to get in touch with various disinfection service providers to obtain an accurate quotation.
What is the difference between cleaning and disinfecting agents?
Certain cleaning agents, like soap and water, can effectively eliminate dirt and grime from surfaces. However, they might not suffice in eradicating harmful microbes. Conversely, disinfecting agents are specifically formulated to target and eliminate harmful viruses and disease-causing pathogens. It is advisable to utilize both cleaning and disinfecting agents to ensure comprehensive surface maintenance and hygiene.
Do these disinfection services provide professional cleaning for healthcare facilities in Singapore?
Yes, the top disinfection services in Singapore specialize in providing professional cleaning and disinfection for healthcare facilities. They follow strict protocols, including biohazard waste disposal and utilize effective chemical disinfectant misting techniques eliminating viruses and ensure a safe environment.
Can these disinfection services help in preventing the spread of COVID-19?
Absolutely! These disinfection services in Singapore are well-equipped to handle COVID-19 disinfection. Using advanced techniques and anti-bacterial formulations, they effectively eliminate viruses, including the COVID-19 virus, from treated surfaces, providing a safe and sanitized environment.
Do these disinfection services offer comprehensive service reports after completing the cleaning process?
Yes, these disinfection services provide comprehensive service report after completing the cleaning process. These reports detail the scope of work, areas treated, and the specific procedures followed, ensuring transparency and giving peace of mind to customers.
Can these disinfection services also handle home cleaning services in Singapore?
Absolutely! In addition to commercial spaces, these disinfection services also offer home cleaning services in Singapore. They employ specialized techniques and use appropriate disinfectants to thoroughly clean and sanitize homes, ensuring a healthy living environment.
Are these disinfection services effective in preventing the spread of hand, foot, and mouth disease?
Yes, the professional disinfection service in Singapore are effective in preventing the spread of hand, foot, and mouth disease. By employing proper sanitization services and using anti-bacterial formulations, they can successfully eliminate viruses and bacteria associated with this disease.
How can these disinfection services benefit business owners in Singapore?
Business owners in Singapore can benefit greatly from these professional disinfection services. By ensuring a safe and sanitized environment, these disinfecting services help businesses adhere to health and safety guidelines, protect employees and customers, and maintain a clean and hygienic space for successful operations.
Additional Useful Articles
If you are looking for other useful guides and articles about disinfection services in Singapore, check them out below: