Dessert Singapore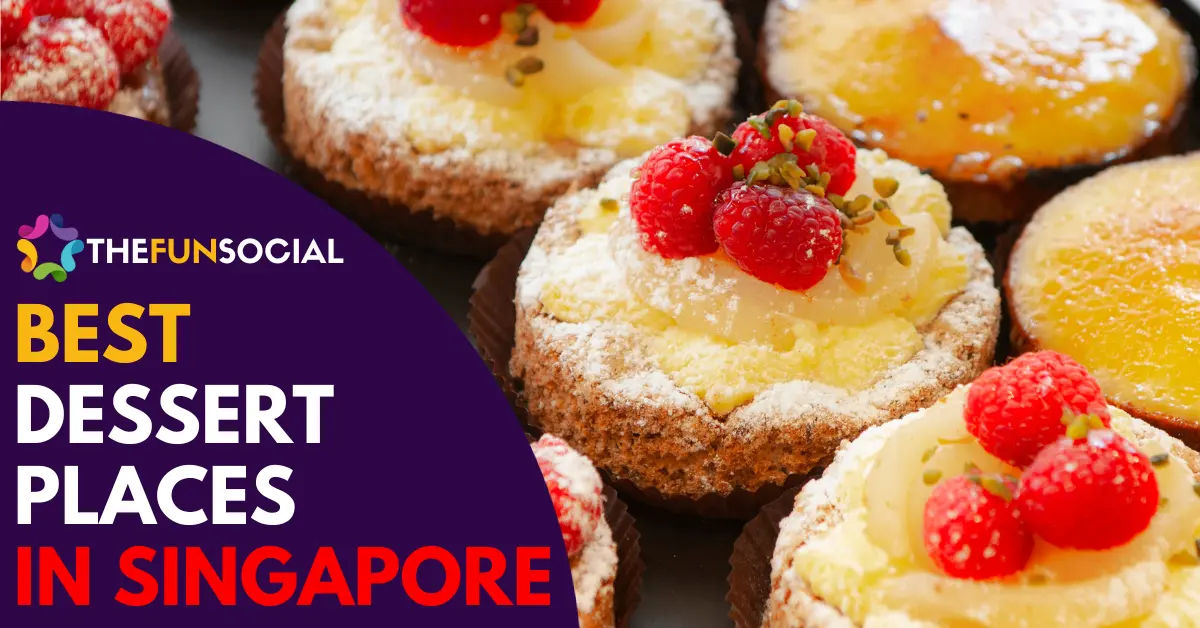 When it comes to satisfying your sweet tooth, Singapore is a paradise for dessert lovers. With an eclectic mix of traditional sweets and modern, inventive confections, the city-state offers endless ways to indulge.
The best places for dessert in Singapore are Mrs. Plumps, The Durian Bakery, Dessert First, Drips Bakery Cafe, and Nasty Cookie.
When selecting a dessert place, take into account factors such as the range of available desserts, quality of ingredients, ambiance, service, price, and location.
Discover Singapore's dessert landscape, a tantalizing fusion of traditional tastes and innovative flavors. From rich and creamy Durian pastries to the iconic ice kachang, it's a delight for every dessert aficionado.
This comprehensive guide will take you on a gastronomic journey through the must-visit dessert places in Singapore, each renowned for their unique treats that seamlessly blend local flavors with international inspiration.
Quick Summary
Best places for dessert in Singapore are Mrs. Plumps, The Durian Bakery, Dessert First, Drips Bakery Cafe, and Nasty Cookie.
When choosing a dessert place, consider factors such as the range of available desserts, quality of ingredients, ambiance, service, price, and location.
From the rich and creamy Durian pastries to the iconic ice kachang, Singapore's dessert landscape is a tantalizing fusion of traditional tastes and innovative flavors that promises to delight every dessert aficionado.
Key Consideration Factors
When choosing which dessert place to go, make sure to consider these important things:
Variety of Offerings: Evaluate the range of desserts a place offers. A good dessert place in Singapore should provide an array of both traditional and innovative confections.
Quality of Ingredients: The quality of ingredients used is crucial for any dessert. Ensure the establishment uses fresh and high-quality components for their treats.
Ambiance: The ambiance of the dessert place plays a crucial role too. A serene and comfortable environment will enhance your dessert-eating experience.
Service: Good service is an essential aspect of any establishment. The staff should be courteous, prompt, and efficient.
Price: While you may want to splurge on a dessert occasionally, it's important that the pricing is reasonable and provides good value for the quality and portion size of the dessert.
Location: The location of the dessert place should be convenient and easy to reach. Consider the availability of parking spaces and proximity to public transport.
Best Dessert Singapore
1) The Tiramisu Hero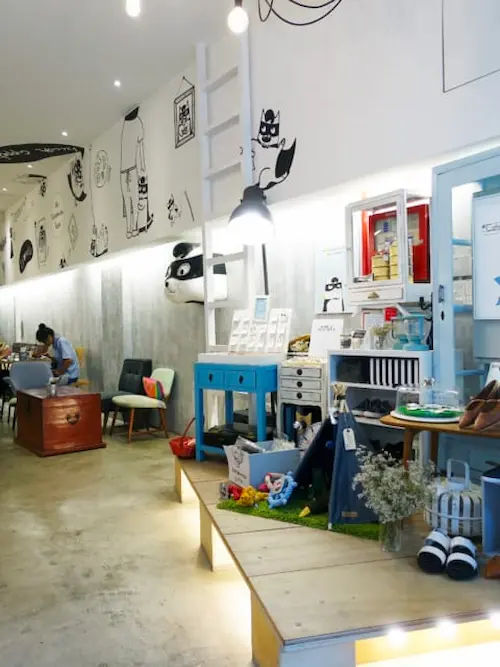 | | |
| --- | --- |
| Key Services | Bespoke tiramisu and savoury meals cafe, Dessert Singapore |
| Website | www.thetiramisuhero.com |
| Address | 121 Tyrwhitt Road, Singapore 207548 |
| Phone | 62925271 |
| Email | order@thetiramisuhero.com |
| Operating hours | 11AM – 10PM daily (closed every third Wednesday of the month) |
If you haven't already guessed from its name, The Tiramisu Hero is a delightful haven solely dedicated to the indulgence of tiramisu! Situated in the vibrant neighborhood of Jalan Besar, this charming establishment has been serving up delectable and customizable tiramisu since 2013.
With an impressive array of up to 20 flavors to choose from, including unique options like hojicha, yuzu, Milo, or Speculoos, you can give this classic treat a contemporary twist. The best part is that you have the freedom to personalize your tiramisu experience by selecting your desired wetness, sweetness, and even alcohol levels.
So, whether you're craving a traditional delight or an innovative flavor combination, The Tiramisu Hero is here to satisfy your every tiramisu craving!
2) KURA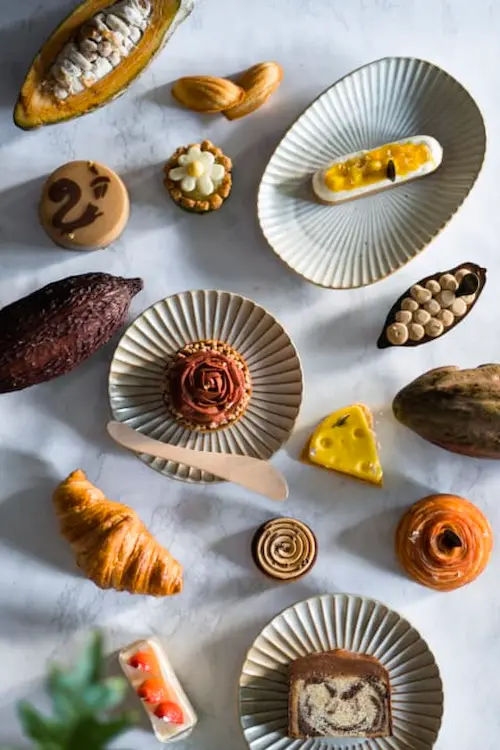 Key Services
Pastry bakery shop, Dessert Singapore
Website
www.kura.sg
Address
46 Kim Yam Road, The Herencia, #01-07
Singapore 23935
(Located at Drop Off Point B)
Email
hello@kura.sg / order@kura.sg
Operating hours
11AM – 6PM
KURA, derived from the names Koojee and Rachel, the two co-founders, also holds a special meaning in Japanese culture. In Japanese, it signifies a small house where precious treasures are kept.
This perfectly encapsulates the essence of KURA, where the fusion of French techniques and Japanese flavors gives birth to exquisite artisanal pastries.
Rachel and Koojee, driven by their passion for culinary excellence, embrace classic French techniques as the foundation of their creations. Delighting customers with a diverse selection, their pastry counter showcases an impressive range of 16 to 20 different desserts.
Recognizing the preferences of Asian palates, the duo has mastered the art of combining various textures while infusing a burst of acidity and occasionally incorporating local flavors. This unique approach results in their well-loved pastries, which seamlessly blend traditional tastes with contemporary techniques, culminating in intricately crafted desserts that are truly a delight to indulge in.
3) The Durian Bakery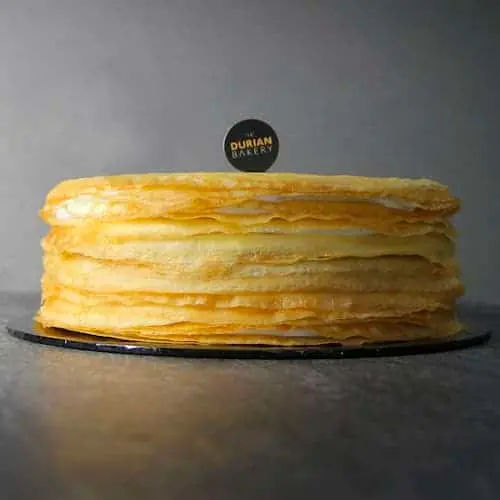 Calling all durian enthusiasts, it's time to celebrate! Indulge your taste buds at The Durian Bakery, a dessert haven specializing in crafting delectable and decadent durian treats. With utmost pride, each cake that leaves their bakery is a true masterpiece, making them the top choice for birthday celebrations.
Every product is meticulously handcrafted and adorned with exquisite decorations, allowing you to add a personal touch with their array of birthday cake accessories.
Even if you can't physically be present with your loved ones, you can still create a delightful surprise by selecting one of their mouthwatering durian-flavored cakes and having it delivered right to their doorstep.
Rest assured that the cakes you order are created using only the finest and freshest ingredients available. Whether it's the luscious Mao Shan Wang durian, pure dark chocolate cake, or creamy Hokkaido milk cheese, The Durian Bakery ensures that every bite is an unforgettable experience.
4) Melted Bakehouse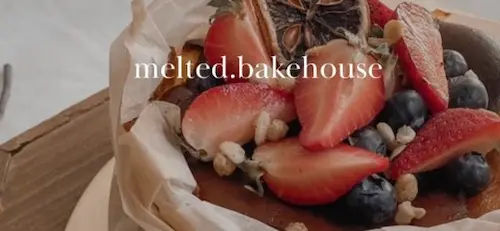 Key Services
Basque burnt cheesecake, buns and swiss rolls, Dessert Singapore
Website
www.meltedbakehouse.com
Address
1 Irving Place, The Commerze #02-05
Singapore
Phone
96731151
Email
melted@bakehouse.com
Operating hours
Arbitrary
Melted Bakehouse is known for serving high-quality and delicious cakes with a sincere passion. Their specialty lies in the trendy basque burnt cheesecake, offering a variety of seven different renditions to satisfy all your melty cheesecake cravings.
Indulge in their Forest Basque Burnt Cheese Cake, topped with a delightful assortment of berries, or try the Chocolate Basque Burnt Cheese Cake, featuring Valrhona chocolate fudge and a rich cocoa powder-dusted burnt crust. For a refreshing and light option, the unique Earl Grey Basque Burnt Cheesecake is a perfect choice.
If you prefer a bold and flavorful profile, don't miss out on the Truffle Cheese Basque Burnt Cheesecake. With Melted Bakehouse, you can always count on a perfectly baked cheesecake that never disappoints.
5) FLOR Patisserie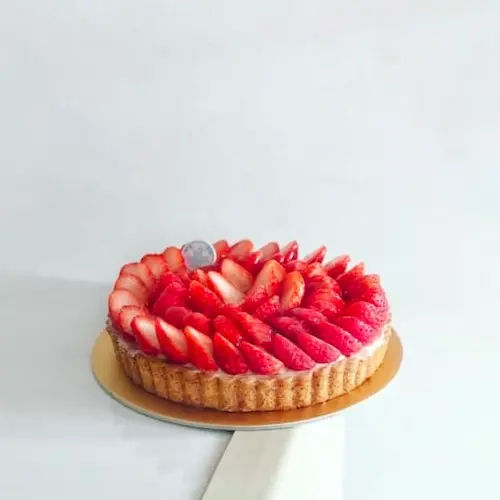 Key Services
Japanese-inspired French pastries bakery, Dessert Singapore
Website
www.cakeflor.com.sg
Address
Siglap:
42 Siglap Drive, Singapore 456167

Duxton Hill:
2 Duxton Hill #01-01, Singapore 089588

Capitol:
13 Stamford Road #01-11 Capitol Singapore, Singapore 178905
Phone
Siglap: 62430813
Duxton Hill: 62238628
Capitol: 69777202
Email
sales@cakeflor.com.sg
Operating hours
Siglap: 11AM – 6PM
Duxton Hill: 11AM – 7PM
Capitol: 11AM – 7PM
FLOR Patisserie is a delightful Japanese-inspired patisserie that brings together the best of Japanese and French pastry. With a strong commitment to honest baking and a passion for using the finest ingredients, FLOR takes great pride in handcrafting each pastry with love and care. You can expect nothing but the freshest and highest quality ingredients to be used in their creations.
At FLOR, their signature confections are a true testament to their dedication. Bursting with the natural flavors of fresh fruits, these pastries offer a delightful and lighter twist on the traditional French treats. Indulge in their perennial favorites like the luscious Strawberry Shortcake, the exquisite Signature Roll, or the tangy Yuzu Strawberry Tart.
But FLOR's creativity doesn't stop there! They also introduce seasonal cakes that will surprise and delight your taste buds. One of their most beloved creations is the ever-changing FLOR's signature Tofu Chiffon, which undergoes a flavorful transformation every two months.
6) Mrs. Plumps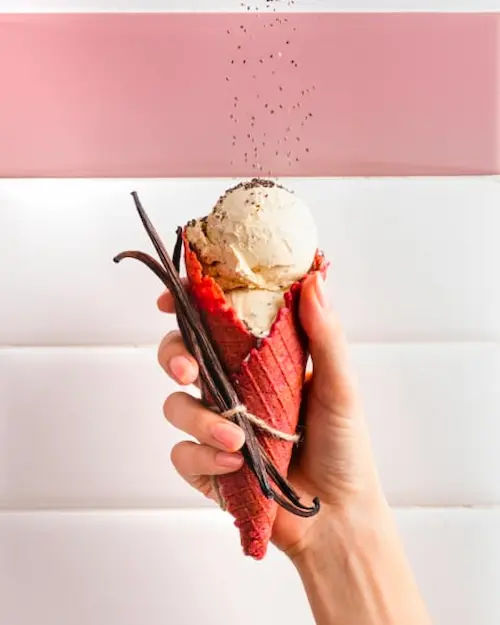 | | |
| --- | --- |
| Key Services | Healthier-alternative ice creams, Dessert Singapore |
| Website | www.mrsplumps.com |
| Address | imPAct@Hong Lim Green, 20 Upper Pickering St, #01-01, Singapore |
| Phone | 9186 5011 |
| Email | mrsplumps.icecream@gmail.com |
| Operating hours | Monday to Friday: 12:30PM – 6:30PM |
Mrs. Plump's is the original superfood ice cream in Singapore. As a mother of fussy preschooler twin boys, Mrs. Plump has ingeniously incorporated their daily dose of fruits and vegetables into their favorite treat – ice cream!
They use natural sweeteners like agave, dates, and fruits, and blend in superfoods like kale, chia seeds, and berries to create a surprisingly delicious treat.
In addition to their regular range, Mrs. Plump's also offers keto vegan superfood ice cream, vegan sugar-free superfood popsicles, and a special CheatDay range with unique festive flavors.
Handcrafted with love in small batches by Mrs. Plump herself, these ice creams are truly a labor of love. You can find their bestselling flavors like Chocolate Kale, Banana Dates, Keto Cinnamon Coconut, and Strawberry Popsicles in-store or online. Experience the incredible taste of health like never before!
7) Bread & Butterfly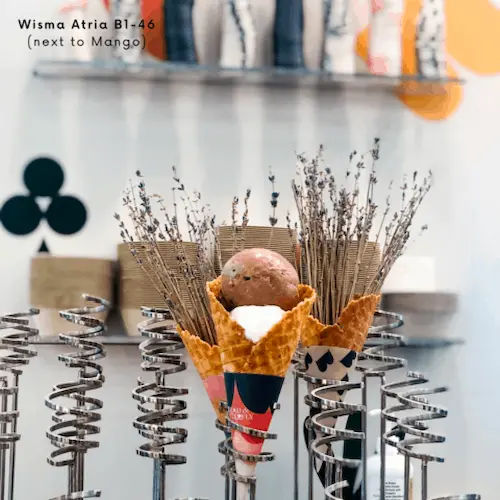 Key Services
Artisanal ice cream cafe, Dessert Singapore
Website
www.breadandbutterfly.sg
Address
435 Orchard Road, #B1-46 Wisma Atria
Singapore 238877
Email
breadandbutterfly@saveur.sg
Operating hours
Monday to Thursday: 12PM – 3PM, 4PM – 9:30PM
Friday and Sunday: 12PM – 10PM
The true essence lies within. Drawing inspiration from thrilling flavors of exploration, Bread & Butterfly takes pride in crafting artisanal ice creams that are a true labor of love. Each scoop is meticulously prepared by our skilled chefs, who passionately combine the finest, fresh ingredients such as hand-picked herbs, aromatic spices, succulent fruits, and crunchy nuts.
Indulging in Bread & Butterfly ice creams is a sensory experience like no other. As you take your first bite, the velvety smoothness of the creamy base dances on your taste buds, while the perfectly balanced blend of flavors tantalizes your senses.
The subtle notes of herbs and spices add depth and complexity, while the bursts of fresh fruit and the satisfying crunch of nuts provide a delightful surprise in every spoonful.
8) Drips Bakery Cafe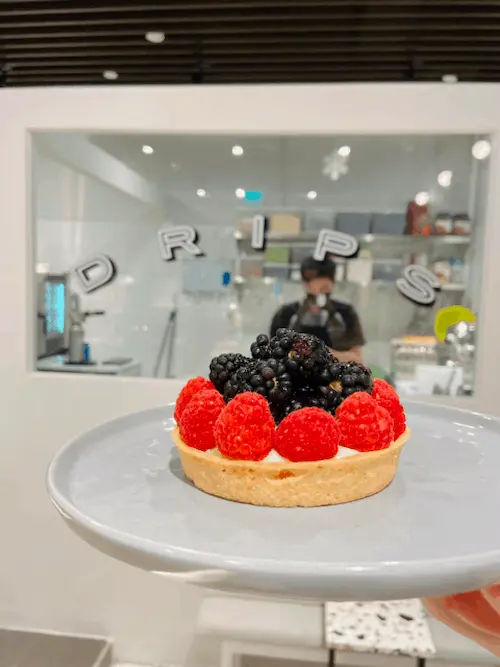 Key Services
Round and baked tarts, Dessert Singapore
Website
www.drips.com.sg
Address
Tiong Bahru:
82 Tiong Poh Road #01-05
Singapore 160082

Takashimaya:
391 Orchard Road #B2-31 Takashimaya Shopping Centre Ngee Ann City
Singapore 238872
Phone
62220400
Email
dripbakerycafe@gmail.com
Operating hours
Tiong Bahru:
Sunday to Thursday: 9AM – 9PM
Friday and Saturday: 9AM – 10PM

Takashimaya:
Daily: 8AM – 9PM
Drips Bakery Café is a charming artisanal café that was established in 2010 and is located at the heart of Tiong Bahru. Over the course of the past decade, Drips Bakery has remained dedicated to providing its customers with an exceptional epicurean experience that surpasses all expectations.
They achieve this by meticulously selecting only the finest ingredients and sourcing exotic fruits from various corners of the globe.
One of their standout offerings is the renowned Seasonal Fruit Tart, a delectable treat that tantalizes the taste buds with the perfect combination of succulent sweetness from fresh fruits and the subtle yet delightful flavor of Madagascar vanilla-infused custard. Each tart is lovingly placed on a meticulously handcrafted tart shell, made with the utmost care using luxurious French butter.
In addition to their famous Seasonal Fruit Tart, Drips Bakery also offers a range of other delightful options that have become crowd-favorites. Sink your teeth into their luscious Fresh Avocado Tart, or savor the rich flavors of their Baked Macadamia Tart. Each creation is a testament to the passion and artistry that goes into every product at Drips Bakery Café.
9) Dolç Patisserie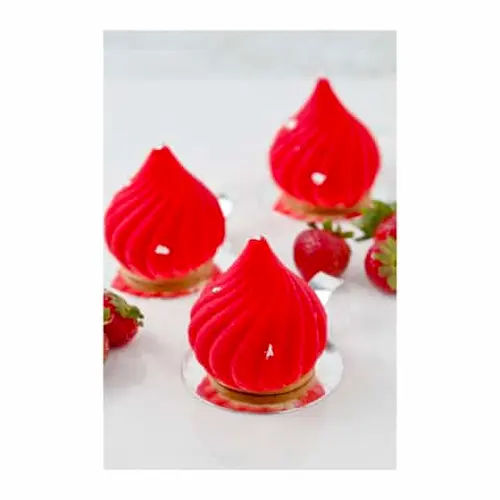 Key Services
Patisserie cafe serving food, beverage and desserts, Dessert Singapore
Website
www.dolcpatisserie.com
Address
67 Kampong Bahru Road #01-00
Singapore 169371
Phone
96784686
Email
dolcpatisserie@gmail.com
Operating hours
Monday, Wednesday to Saturday: 9AM – 6PM
Sunday: 10.30AM – 5PM
Closed on Tuesday
Dolç Patisserie is a pastry shop that combines French techniques with modern flavors and influences from Spain. At Dolç Patisserie, you'll find delicate yet eye-catching products made with high-quality ingredients and modern techniques.
They aim to bring a taste of Barcelona to Singapore by featuring special baked items that reflect the dessert scene in the Spanish city during limited periods of the year.
Whether you're craving a warm buttery croissant or a petit gateaux, Dolç Patisserie has something to satisfy every sweet tooth.
10) DOHKIE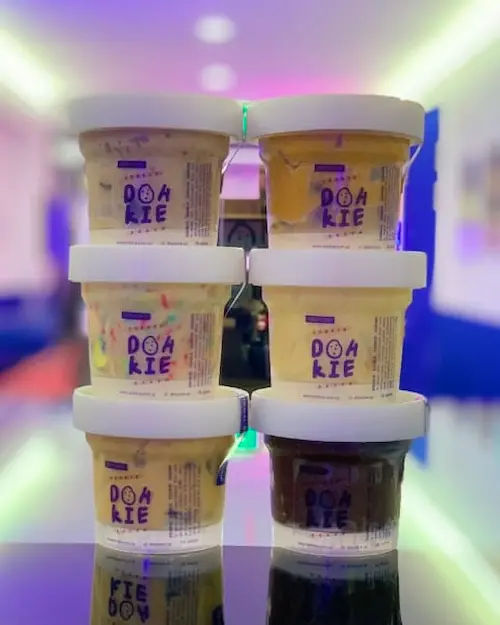 | | |
| --- | --- |
| Key Services | Edible cookie dough, Dessert Singapore |
| Website | www.dohkie.com.sg |
| Address | 803 North Bridge Road, #01-01, Singapore 198771 |
| Phone | 87973903 |
| Email | hello@dohkie.com.sg |
| Operating hours | 1:30PM – 10PM daily |
DOHKIE, the first and only edible cookie dough shop in Singapore, has been spreading the love for this delectable treat since 2018.
With a variety of 8 unique flavors, they whip up fresh cookie dough daily to satisfy your sweet cravings. If you're tired of the usual dessert offerings and seeking something different, DOHKIE is the place to go.
Discover the chilled edible cookie dough with its exceptional taste and texture, and you might just find the dessert your fridge has been longing for. Enjoy the option to dine-in or take away and get your cookie dough fix anytime!
11) The Wonderment Collective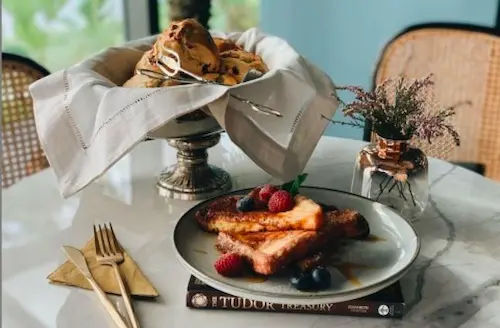 Key Services
Premium Gifting Company that provides artfully handcrafted bakes – both traditional and western delicacies – in beautifully designed packaging, Dessert Singapore
Website
www.thewondermentcollective.com
Address
90 Lorong 23 Geylang, #01-01 Agrow Building
Singapore 388393
Phone
6980 0793
Email
enquiries@thewondermentcollective.com
Operating hours
Weekdays: 10AM – 6PM
Saturday: 10AM – 1:30PM
Closed on Sunday and Public Holidays
Since 2004, The Wonderment Collective (TWC) has been preparing delightful gifts that embody the essence of sweetness. They believe that the most heartfelt gifts come in the form of delectable treats, meant to be savored by loved ones. These sweet delicacies are complemented by meticulously designed labels and packaging, carefully curated into elegant gift baskets. Truly, TWC offers a source of luxurious bespoke gifts.
Furthermore, TWC offers a selection of unique desserts and other delicacies that are exclusive to their physical store, La Boutique. Stepping into this brick-and-mortar establishment, you will be captivated by the fusion of European and Asian design motifs that exemplify TWC's attention to detail and pride.
It serves as a perfect setting for indulging in your elegant treats or enjoying a delightful high-tea session with friends and family.
12) Dessert First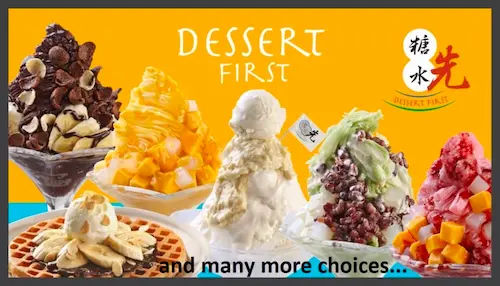 Key Services
Retail sales of Hot & Cold Desserts. Also partnering with delivery platforms like Grabfood & Foodpanda.
Website
www.dessertfirst.shop
Address
8 Liang Seah Street #01-04
Singapore 189029
Phone
92415672
Email
dessertxian@gmail.com
Operating hours
Monday to Thursday: 12.30PM – 12.30AM
Fridays to Saturday: 12.30PM – 1.30AM
Sunday: 12PM – 12.30AM
Dessert First, established in 2009, is where you'll find delectable traditional desserts crafted with the finest natural ingredients.
Situated in Liang Seah, Dessert First is committed to offering a cozy dining experience with warm service and exceptional desserts that won't break the bank.
Indulge in the invigorating flavors of freshly made snow ice/shaved ice, available in a variety of options such as mango, roasted pistachio, cinnamon brown sugar, strawberry, strawberry white chocolate, chocolate, and even durian. Alternatively, savor the classic homemade Belgium Waffles topped with ice cream—an uncomplicated yet delightful treat!
13) Nasty Cookie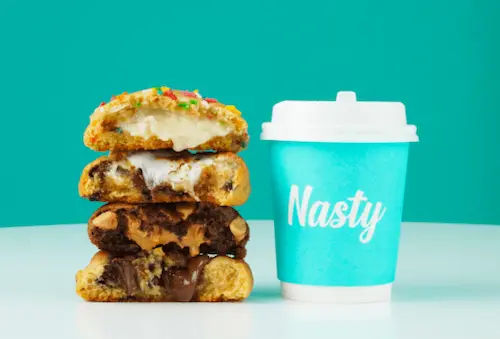 Key Services
Handcrafted gourmet cookies baked to perfection, Dessert Singapore
Website
www.nastycookie.com
Address
Nasty Cookie @ Funan:
107 North Bridge Road, Funan Mall #02-35
Singapore 179105

Nasty Cookie Factory @ Kaki Bukit:
1 Kaki Bukit View #01-02
Singapore 415941
Email
hello.nastycookie@gmail.com
Operating hours
Funan:
Daily: 12:30PM – 9PM

Kaki Bukit:
Weekdays: 10AM – 8:30PM
Weekends: 1PM – 8:30PM
Nasty Cookie was wickedly established in October 2018 and stands as Singapore's pioneer New-York gourmet cookie store. The jumbo-sized, New York-inspired gourmet cookies offer a delightful combination of crunchiness, chunks, and chewiness.
Crafted by hand using only premium dark couverture chocolates and chocolate hazelnut, these delectable treats provide a taste that is both opulent and indulgent with each bite.
Anticipate a delightful surprise for your taste buds as you experience the perfect harmony of sweetness. These are not your ordinary cookies, these are Nasty Cookies.
Dessert Singapore
In a nutshell, Singapore's dessert scene is a tantalizing and eclectic mix of delectable delights that are guaranteed to tantalize taste buds.
From handcrafted ice creams and meticulously crafted pastries, to mouthwatering edible cookie dough and beloved local treats, there's a sweet sensation for every craving.
With such an extraordinary range of options, one thing's for sure: in Singapore, your dessert cravings will always be satisfied!
Frequently Asked Questions (FAQ)
If you have any questions about Desserts in Singapore, you can refer to the frequently asked questions (FAQ) about the best Desserts in Singapore below:
What are the best places for dessert in Singapore?
The best places for dessert in Singapore are Mrs. Plumps, The Durian Bakery, Dessert First, Drips Bakery Cafe, and Nasty Cookie.
Which dessert is famous in Singapore?
The most famous dessert in Singapore is the Seasonal Fruit Tart from Drips Bakery Cafe. This delicious treat is a combination of fresh fruits and Madagascar-vanilla-infused custard served on a handcrafted tart shell. It's definitely worth trying
What are Singaporean desserts?
Singaporean desserts are typically sweet treats that include a variety of ingredients such as coconut, tapioca, and pandan. Popular Singaporean desserts include chendol, onde-onde, beancurd pudding (tau huay), pulut hitam and bubur cha-cha.
What is the Singaporean dessert ice?
Ice kacang, also known as ABC (Air Batu Campur), is a popular Singaporean dessert. It consists of shaved ice topped with red beans, grass jelly, sweet corn, cendol and other toppings such as attap seeds and jelly cubes. The desserts are commonly served with syrup or condensed milk.
What is the soup dessert in Singapore?
One of Singapore's signature soup desserts is the Buddha Jump Over The Wall Soup. This delicious and nourishing soup is made with a variety of ingredients such as abalone, sea cucumber, shark fin, ginseng root and other dried seafood items. It is believed that this soup dessert can help to improve one's health and longevity.
Where can I find desserts that feature the flavors of earl grey lavender in Singapore?
If you're a fan of earl grey lavender, head over to Ah Chew Desserts. They offer a range of delightful desserts infused with this unique flavor combination.
Which dessert places in Singapore are known for their salted caramel treats?
When it comes to salted caramel desserts, Plain Vanilla Bakery is a must-visit. Their selection of cakes and sweet treats includes delectable options featuring the rich and indulgent taste of salted caramel.
Where can I try sea salt gula melaka desserts in Singapore?
To satisfy your craving for sea salt gula melaka desserts, make a stop at a popular ice cream cafe like Plain Vanilla. They offer a variety of cold desserts, including freshly churned ice cream with sea salt gula melaka as a delightful flavor option.
Are there any places in Singapore that specialize in traditional Chinese desserts?
For a taste of traditional Chinese dessert, visit Ah Chew Desserts. They specialize in a wide array of traditional Chinese sweet treats, such as yam paste and sweet potato dishes.
Which dessert places in Singapore offer a wide selection of ice cream cakes?
If you're an ice cream lover looking for a unique treat, check out establishments like Plain Vanilla Bakery. They offer a selection of scrumptious ice cream cakes that combine the creaminess of handmade ice cream with the indulgence of sliced cakes.
Where can I find vanilla ice cream made with coconut milk in Singapore?
To enjoy the creamy and tropical flavors of coconut milk-infused vanilla ice cream, head to a popular dessert spot like Ah Chew Desserts. They serve delicious desserts that feature this delightful flavor combination.
Additional Useful Articles
If you are looking for other useful guides and articles about the best desserts in Singapore, check them out below: