Cycling Route Singapore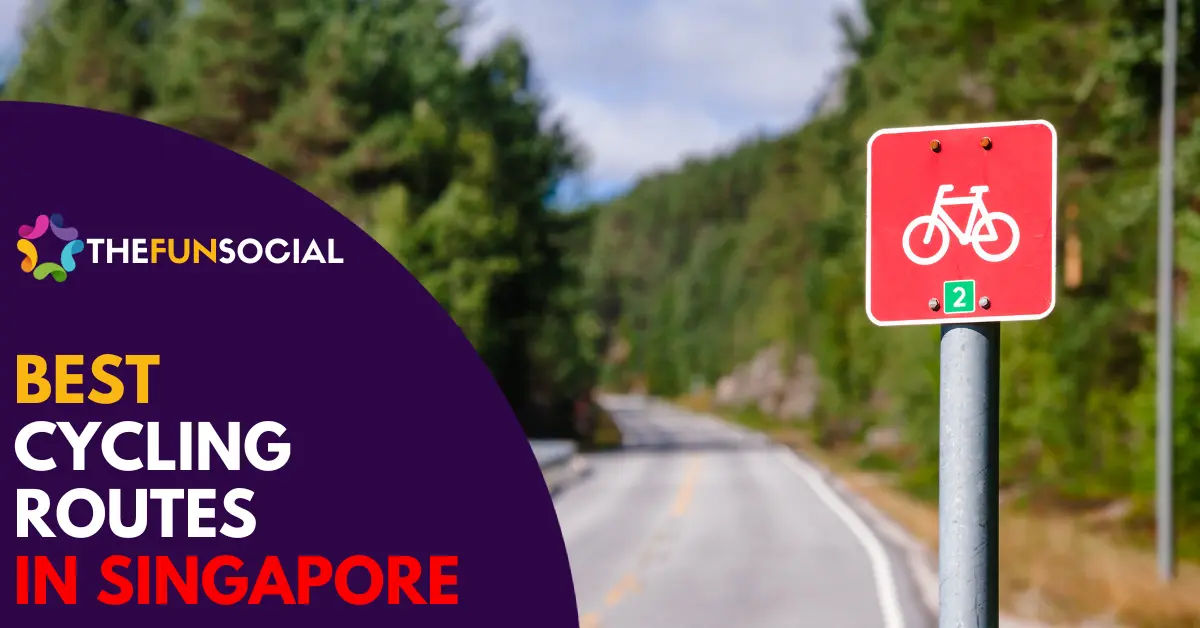 Singapore, an urban oasis brimming with lush greenery and sophisticated infrastructure, harbors a myriad of scenic cycling routes for enthusiasts and casual riders alike.
The best cycling routes in Singapore include Pulau Ubin, Coast-to-Coast (C2C) Trail, The Eastern Coastal Loop, Western Adventure Loop, and Northern Eastern Riverine Loop.
When selecting a cycling route in Singapore, take into account various factors including the level of difficulty, safety measures, type of terrain, distance, as well as the scenery and attractions along the way.
Singapore's cycling routes provide a cyclist's paradise, combining urban landscapes with peaceful nature trails, catering to riders of all skill levels.
This guide will explore the best cycling routes in Singapore, catering to all levels of experience and offering a unique perspective of the city's diverse landscapes.
Quick Summary
Best cycling routes in Singapore include Pulau Ubin, Coast-to-Coast (C2C) Trail, The Eastern Coastal Loop, Western Adventure Loop, and Northern Eastern Riverine Loop.
When choosing a cycling route in Singapore, consider factors such as difficulty level, safety and security, terrain type, distance, and scenery and attractions.
The cycling routes in Singapore are a paradise for riders, offering a unique blend of urban landscapes and serene nature trails, suitable for cyclists of every experience level.
Key Consideration Factors
When choosing a cycling route, make sure you have checked these important factors:
Difficulty level: Consider your fitness level and experience before selecting a cycling route. Some routes may have steep inclines or require advanced technical skills, while others may be more beginner-friendly.
Safety and security: Singapore is known for its low crime rates, but always make sure to take the necessary precautions when cycling. Wear appropriate gear such as helmets, reflective clothing, and lights, and follow traffic rules and regulations.
Terrain type: Some routes may have a more challenging terrain, such as off-road dirt trails or steep hills. Make sure you are comfortable with the terrain before embarking on your ride.
Distance: Take into account the distance of the route, especially if you are planning a long ride. Make sure you have enough energy and hydration to complete the route comfortably.
Scenery and attractions: One of the highlights of cycling in Singapore is the beautiful scenery and attractions you can discover along the way. Consider choosing a route that passes by parks, gardens, or cultural landmarks for a more enriching experience.
Best Cycling Route Singapore
1) Coast-to-Coast (C2C) Trail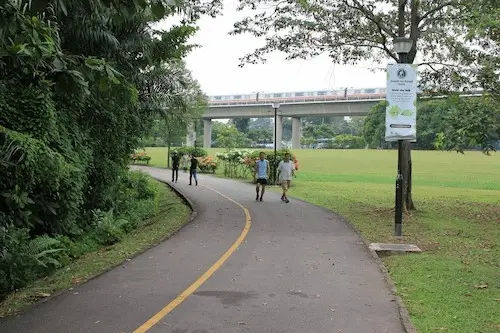 | | |
| --- | --- |
| Key Service | 36-kilometer trail |
| Address | 72 Gerald Dr, Singapore 548503 |
Embark on an exhilarating journey along the Coast-to-Coast Path (Central), a 36-kilometer trail that weaves through stunning natural areas, scenic parks, and picturesque park connectors.
From the idyllic Jurong Lake Gardens in the west to the captivating Lornie Nature Corridor in the heart, and finally reaching the enchanting Coney Island Park in the northeast, this trail beckons experienced bikers seeking an exhilarating challenge.
Get ready to pedal your way through one of the most captivating cycling routes Singapore has to offer!
2) Western Adventure Loop
| | |
| --- | --- |
| Key Service | With remarkable sites |
| Address | Park Connector Network, Zhenghua Park, Singapore 67 street in Singapore. |
The western part of Singapore, known for its stunning natural beauty, boasts an array of captivating attractions that will leave you in awe. Explore the largest floating wetlands, where delicate flora and fauna thrive harmoniously, creating a unique ecosystem that is both mesmerizing and educational. Marvel at the majestic granite cliffs that stand tall and proud, a testament to the geological wonders of the region.
To fully experience the wild side of Singapore, embark on this cycling route, a journey that will take you through these remarkable sites and beyond. Begin your adventure by hiking through the rocky terrain of Zhenghua Park, where every step reveals hidden gems and breathtaking vistas.
Continue your exploration at Dairy Farm Nature Park, where a rich diversity of species awaits your discovery. And if you simply wish to unwind and reconnect with nature, find solace beneath the shade of towering trees, where tranquility and serenity abound.
3) Central Urban Loop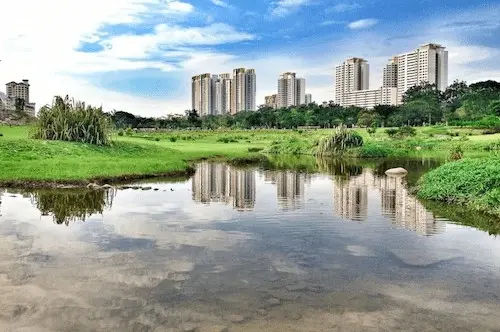 | | |
| --- | --- |
| Key Service | Lush foliage and 36-kilometer route |
| Address | Punggol Town, Singapore |
The Urban Loop, spanning 36 kilometers, links historic HDB housing estates in Singapore's central region.
These include Bishan, Ang Mo Kio, Toa Payoh, and Whampoa, providing direct access to notable parks such as Bishan-Ang Mo Kio Park, Kallang Riverside Park, and Punggol Waterway Park. It forms an extensive network of linear open spaces connecting residential areas to parks and nature preserves.
These green spaces play a vital role in Singapore's transformation into a City in a Garden, allowing you to immerse yourself in the lush foliage and natural beauty of the island while engaging in a variety of leisure activities.
4) Northern Explorer Loop
| | |
| --- | --- |
| Key Service | Great cycling route for both leisure riders and bicycle enthusiasts |
| Address | Woodland Town Gardens, Singapore |
The Northern Explorer Loop connects Lower Seletar Reservoir and Woodlands Waterfront. While the parks along the route like the Admiralty Park, especially the reservoir in the early morning, are beautiful, the rest of the trip involves riding alongside busy highways on park connections.
This makes it a great cycling route for both leisure riders and bicycle enthusiasts, with various parks, waterfronts, and heartlands to explore.
Whether you're interested in nature, water views, or Singapore's stunning fauna, there is something for everyone to enjoy. The combination of urban activities and natural topography makes it one of the best cycling routes in Singapore.
5) Southern Ridges
| | |
| --- | --- |
| Key Service | 10-kilometer-long route |
| Address | Telok Blangah Hill Park, Singapore |
The Southern Ridges route was developed by the Urban Redevelopment Authority (URA) in 2002, and it was officially launched in 2004 with a budget of S$25.5 million.
This 10-kilometer-long route connects Kent Ridge Park to Harbourfront through a series of parks, bridges, and walkways.
The Southern Ridges Nature Trail, known for its breathtaking views and acclaimed attractions, is undeniably one of Singapore's best cycling trails. Due to its fundamental concept and array of stunning vistas, it is considered one of the finest cycling routes in Singapore.
6) Chestnut Nature Park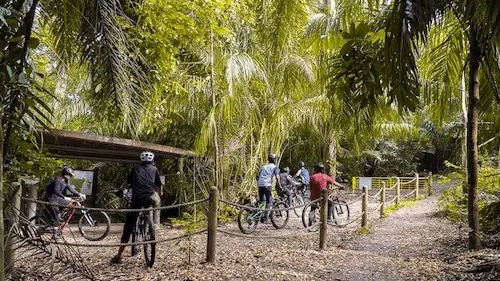 | | |
| --- | --- |
| Key Service | Tranquil ambiance and diverse array of activities |
| Address | Chestnut Ave, Singapore 679514 |
Nestled on the outskirts of the sprawling Central Catchment Nature Reserve, Chestnut Nature Park stands as Singapore's first-ever nature park, boasting a unique blend of untouched wilderness and purpose-built amenities. This hidden gem, quietly tucked away along the serene Chestnut Avenue, beckons adventurers with its tranquil ambiance and diverse array of activities.
From dedicated mountain biking and hiking trails that wind through lush greenery to designated birdwatching spots that offer a glimpse into the vibrant avian ecosystem, it truly caters to nature enthusiasts of all kinds.
What sets this park apart is its remarkable ability to retain its pristine charm and remain untouched by the encroachment of urbanization, providing an idyllic escape for those seeking solace amidst the hustle and bustle of the city. Whether you're yearning for a peaceful nature retreat or an exhilarating outdoor adventure, it promises an unforgettable experience that will rejuvenate your senses and leave you longing for more.
7) Changi Airport Connector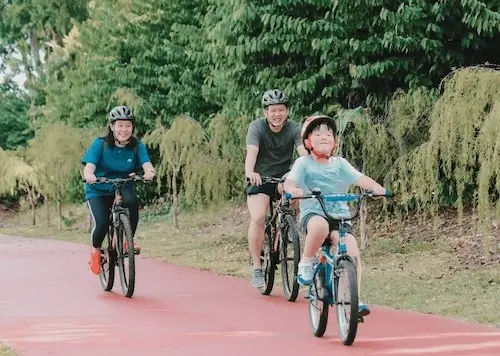 | | |
| --- | --- |
| Key Service | 3.5-kilometer trail for cycling and running |
| Address | Airport Blvd., Singapore |
The Changi Airport Connector is a 3.5-kilometer trail for cycling and running, linking East Coast Park to Changi Airport. It's the first time you can cycle or jog all the way to Changi Airport, with the added excitement of spotting dinosaurs along the way.
The new Changi Airport Connector offers a range of must-visit attractions, including a dinosaur park, Singapore's National Service Resort and Country Club (NSRCC), and the popular Hub & Spoke Cafe, perfect for Instagram-worthy photos. With its diverse services and natural beauty, it's considered one of the top cycling routes in Singapore.
8) Pulau Ubin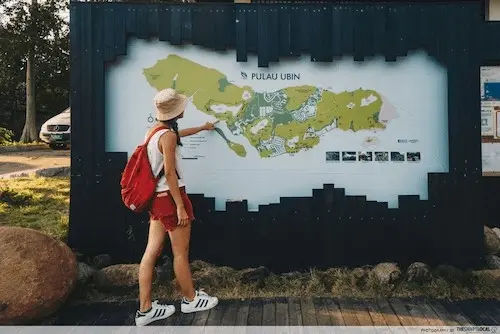 | | |
| --- | --- |
| Key Service | Well-maintained tarmac roads |
| Address | Pulau Ubin 61 Pulau Ubin Singapore 508310 |
Cycling offers a fantastic opportunity to explore Ubin at your own pace. There is a wide range of paths to cater to different preferences and skill levels. You can easily access all main areas through well-maintained tarmac roads.
For those seeking adventure, off-road paths of varying difficulty levels are also available. Renting a bicycle is a breeze, with options ranging from mountain bikes to tandems, tricycles, and even bicycles with side carts for little ones or less enthusiastic partners.
Additionally, you can opt to have a basket attached to your bike for a small fee, making it convenient to carry your belongings.
9) The Eastern Coastal Loop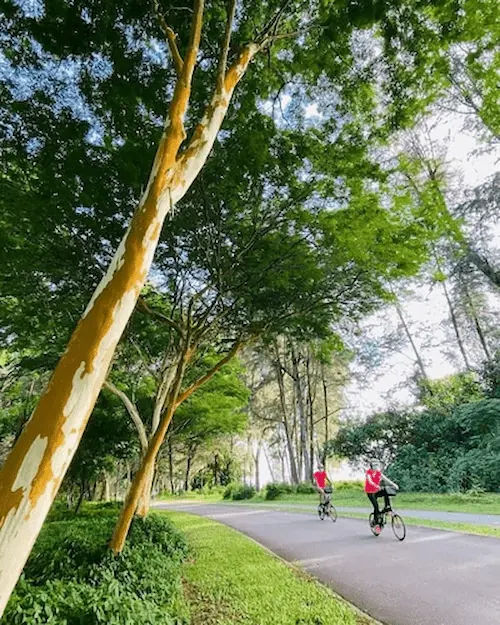 | | |
| --- | --- |
| Key Service | 42km-long Eastern Coastal PCN Loop |
| Address | Singapore, Central Singapore Community Development Council, Singapore |
The Eastern Coastal Loop, which connects East Coast Park to Pasir Ris Park, is a stunning 17.5km cycling route that showcases diverse landscapes including rainforests, wetlands, and the coast. Along the way, there are rest stops for refreshments.
We recommend starting at Pasir Ris Town Park, where bicycles can be rented. From there, head to Tampines Eco Green, a sanctuary for flora and wildlife, and then continue to Bedok Reservoir Park.
Don't miss the famous Ye Lai Xiang Cheng Tng stand – just look for the longest line! This route offers a variety of picturesque scenery, making it one of the top cycling routes in Singapore.
10) Mandai Loop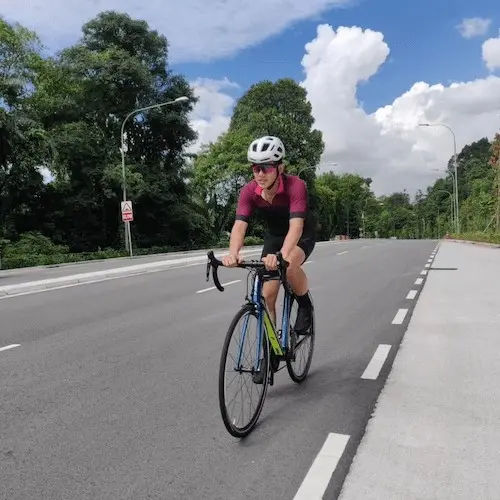 | | |
| --- | --- |
| Key Service | Varying terrains |
| Address | 80 Mandai Lake Road Singapore 729826 |
The Mandai "Loop" is a well-known route among those familiar with Singapore's road cycling scene. However, leisure bikers may not be aware of this hidden gem, a lesser-known cycling track that awaits their discovery. While Mandai is often associated with the Singapore Zoo and the River Safari, there is so much more to this region than meets the eye.
As you embark on this cycling adventure, you'll find yourself immersed in the breathtaking beauty of nature. The route winds through lush greenery, offering picturesque views of the surrounding landscape. Along the way, you'll encounter charming rest stops where you can catch your breath and soak in the tranquility of the surroundings.
For the experienced cyclist seeking a challenge, the Mandai "Loop" delivers with its varying terrains. From gentle slopes to thrilling descents, this route will put your skills to the test and keep you engaged throughout the journey.
So, whether you're a seasoned cyclist or someone looking for a new adventure, don't miss out on exploring this hidden cycling oasis in Singapore. The Mandai "Loop" promises an unforgettable experience filled with natural beauty and exhilarating moments on two wheels.
11) Northern Eastern Riverine Loop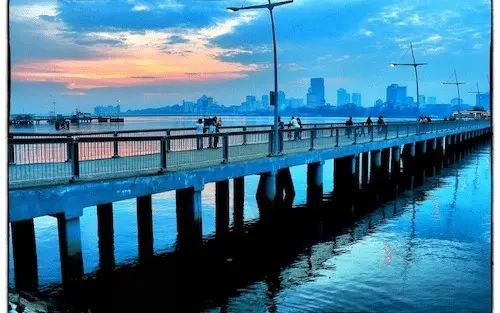 | | |
| --- | --- |
| Key Service | 26-kilometer route |
| Address | Lor Buangkok, Singapore |
The northeastern region of Singapore possesses an intriguing and captivating allure that beckons nature enthusiasts to uncover the lesser-explored corners of the island.
Spanning 26 kilometers, the North Eastern Riverine Loop meanders through park connections, rural landscapes, and coastal areas such as the Lorong Halus Wetlands and Punggol Beach.
With over 80% of the cycling route tracing alongside streams and reservoirs, cyclists can anticipate encountering a diverse array of flora and fauna, including sea otters, exotic fruits and trees, and more. Renowned as one of Singapore's finest cycling routes, it owes its reputation to the bountiful natural wonders that envelop it.
12) Coney Island Park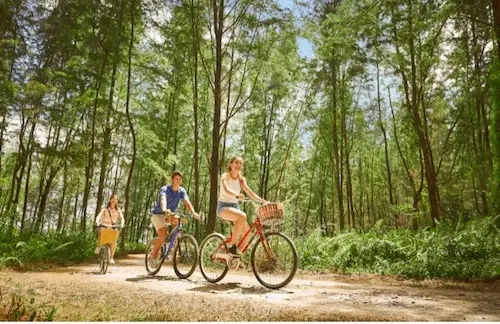 | | |
| --- | --- |
| Key Service | Well-maintained cycling paths |
| Address | Punggol Promenade Nature Walk, Singapore 829325 |
Coney Island Park holds immense significance due to its rich historical value and its diverse range of ecosystems, each with its own unique charm. From the enchanting coastal forests and vibrant grasslands to the tranquil mangroves and majestic casuarina woodlands, this park is a haven for nature lovers and biodiversity enthusiasts.
For cycling enthusiasts, Coney Island is not just a sanctuary for nature lovers, but also an ideal destination for a refreshing and invigorating getaway. The well-maintained cycling paths wind through the park, offering a scenic and rejuvenating ride amidst the lush greenery. Whether you are seeking a leisurely pedal or an adrenaline-filled adventure, Coney Island provides the perfect setting for an unforgettable cycling experience.
Cycling Route Singapore
In conclusion, Singapore offers a diverse array of cycling routes, each with its unique appeal. From tranquil coastal paths to exhilarating off-road trails, and from historical parks to scenic nature reserves, these routes cater to cyclists of all levels and preferences.
So, whether you're seeking a leisurely ride or an adrenaline-fueled adventure, Singapore's cycling routes promise an unforgettable exploration of the city's natural beauty, rich history, and vibrant biodiversity.
Happy cycling!
Frequently Asked Questions (FAQ)
If you have any questions about cycling routes in Singapore, you can refer to the frequently asked questions (FAQ) about the best Cycling Routes in Singapore below:
What are the best cycling routes in Singapore?
The best cycling routes in Singapore include Marina Bay Sands, Bukit Timah Nature Reserve, Punggol Waterway Park, Toa Payoh Town Park, Bukit Batok Nature Park, Changi Beach Park, Woodlands Waterfront Park, and Telok Blangah Hill Park.
How long is the cycling path in Singapore?
The total length of the cycling path in Singapore is over 300 kilometers, covering various terrain and landscapes.
Is Singapore a good place to cycle?
Yes, Singapore is a great place to cycle due to its well-maintained cycling paths, diverse terrain options, and scenic views. The city also has a bike-sharing system that makes it easier for tourists and locals to explore the city on two wheels.
Where can I cycle for beginners in Singapore?
For beginners, we recommend cycling routes such as the Eastern Coastal Loop, Bukit Timah Nature Reserve, or Mandai "Loop," which offer a mix of flat and gentle slopes suitable for all levels. These routes also have rest stops along the way for refreshments and breaks.
What is the Round Island Route in Singapore?
The Singapore Round Island Route is a popular cycling trail that circles the entire perimeter of Singapore, offering stunning views of the city's coastline and countryside.
Are there any specific cycling routes for mountain bikers in Singapore?
Yes, there are several mountain biking trails in Singapore, such as Bukit Timah Mountain Bike Trail and Ketam Mountain Bike Park, which cater to the needs of mountain bikers looking for off-road adventures.
What is the East Coast Seafood Centre and how does it relate to cycling routes?
The East Coast Seafood Centre is a hub for delicious seafood dining options located along the East Coast Park cycling route. It serves as a perfect pitstop for cyclists to refuel and enjoy a sumptuous meal while enjoying the scenic coastal views.
Which is Singapore's largest nature park that can be explored via cycling routes?
Singapore's largest nature park that can be explored through cycling routes is the Sungei Buloh Wetland Reserve, known for its rich biodiversity and serene wetlands. It offers a unique experience for nature enthusiasts and cyclists alike.
What is the Marina Bay Loop and why is it a popular cycling route in Singapore?
The Marina Bay Loop is a scenic cycling route that takes you around the iconic Marina Bay area, offering panoramic views of the city skyline, Gardens by the Bay, and various landmarks like the Merlion. It is a must-visit route for both locals and tourists.
Where can I find the Changi Point Ferry Terminal and how does it connect with cycling routes?
The Changi Point Ferry Terminal is situated in the eastern part of Singapore and serves as a connection point for cyclists heading to Pulau Ubin, a nearby island known for its rustic charm and natural beauty. It is a popular starting point for cycling adventures.
Additional Useful Articles
If you are looking for other useful guides and articles about Cycling Routes in Singapore, check them out below: