Bugis Food Singapore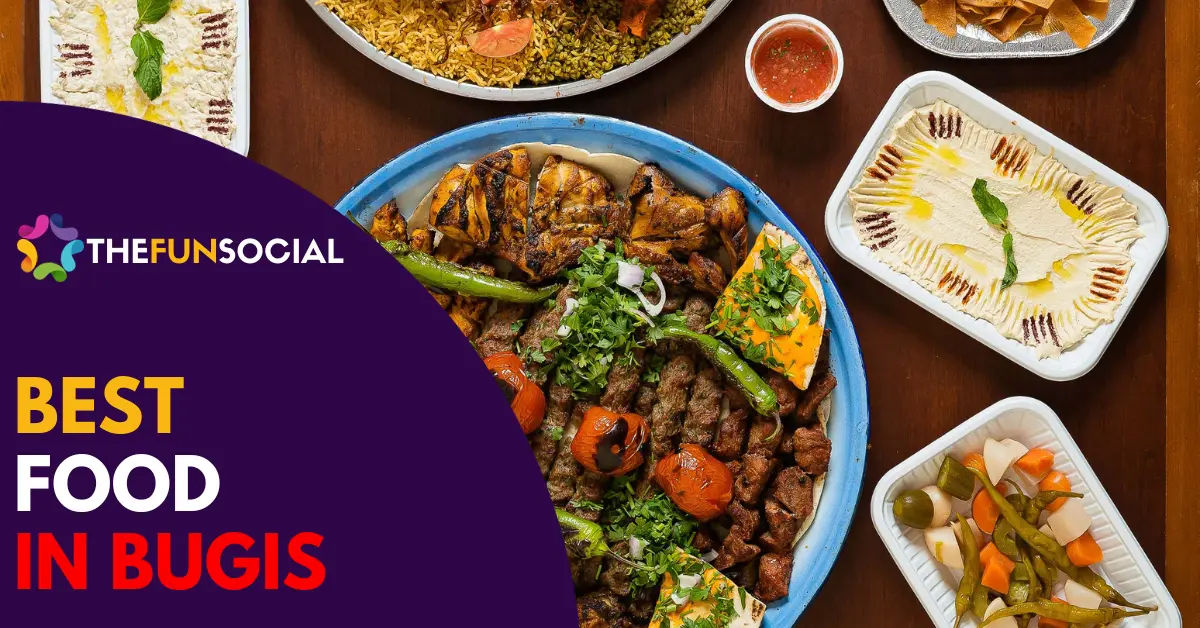 Bugis, a buzzing district in Singapore, is renowned for its vibrant food scene.
The best Bugis food places in Singapore include Vatos Urban Tacos, Artichoke, Overrun.Sg, King and the Pawn, and Ginett.
When choosing a Bugis food establishment in Singapore, consider different aspects such as the quality of service, the ambiance, the location, the pricing, and the cuisine.
Bugis, Singapore is a culinary paradise offering a diverse range of food options. From mouthwatering street food to upscale international dining, it promises a unique gastronomic adventure for all food enthusiasts.
This Bugis food guide will take you on a gastronomic journey, unveiling the best food places that every foodie must explore.
Key Consideration Factors
Here are some things to remember before going out to enjoy the Bugis food in Singapore:
Service quality: The quality of service can make or break a dining experience. Look for places that have a reputation for excellent service.
Ambiance: The ambiance of a restaurant can enhance the overall dining experience. Whether you prefer a cozy atmosphere or a lively vibe, there are plenty of options to choose from in Bugis.
Location: Consider the location and accessibility of the food place. Some may be tucked away in a hidden corner, while others may have a prime location with scenic views.
Pricing: Bugis offers food options for every budget. Be sure to check the prices beforehand and plan accordingly.
Cuisine: From Korean to Spanish, Japanese to Indian, there is no shortage of cuisine choices in Bugis. Decide what you are in the mood for and choose a food place accordingly.
Best Bugis Food Singapore
1) Ginett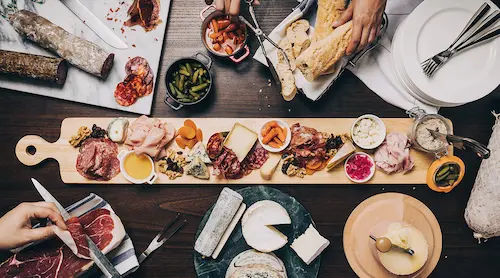 Indulge in an elegant night at this French bistro-style restaurant. Step into an inviting atmosphere that will transport you to the streets of Paris! Delight in premium charcoal-grilled and dry-aged meats, seafood dishes, French onion soup, cold cuts, cheeses, side dishes, and exquisite wines – all expertly prepared for your enjoyment.
Whether you're planning a gathering with friends or seeking an intimate dinner, it's the ideal way to spend your weekend!
2) King and the Pawn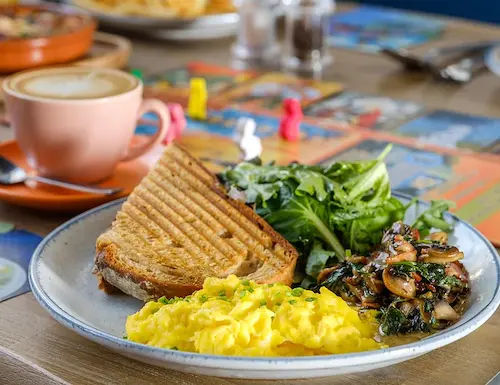 Calling all board game enthusiasts! Gather your most spirited friends and prepare for an epic blast at this incredible cafe-bar. Picture this: a chill atmosphere, mouthwatering comfort cuisine, and an impressive selection of beers on tap, cocktails, and locally-roasted coffee.
But wait, there's more! With over 300 games at your disposal, ranging from strategy titles to party favorites, get ready for endless hours of pure, unadulterated fun! Don't miss out on this unforgettable experience!
3) Typhoon Cafe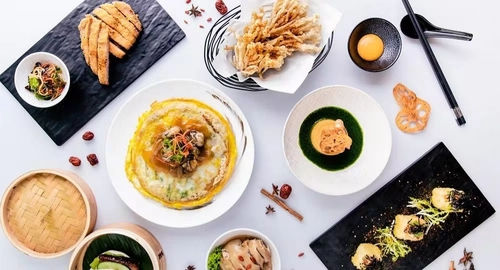 Typhoon Cafe, a well-known Thai food chain, is beloved by locals for its authentic dishes and cozy atmosphere.
Among their offerings, the signature Tom Yum Goong soup stands out, delighting taste buds with the perfect combination of succulent prawns, crunchy vegetables, and a fiery yet tangy broth.
4) Genki Sushi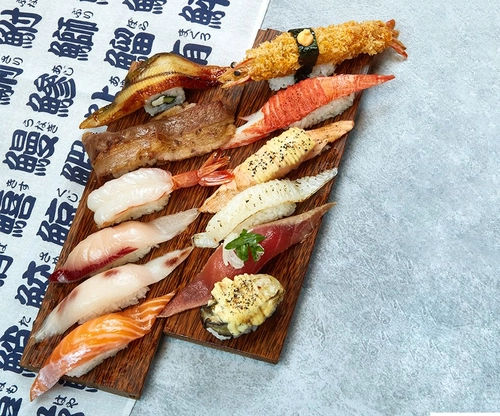 Genki Sushi Singapore takes pride in serving delectable Japanese cuisine at an incredible value, with 18 restaurants currently operating and more on the horizon. Their Kaiten sushi station, incorporating advanced technology, offers customers a delightful dining experience.
Furthermore, their renowned Kousoku Train system sets a new benchmark for excellence by delivering sushi rolls directly to your seat.
5) Yang Guo Fu Mala Tang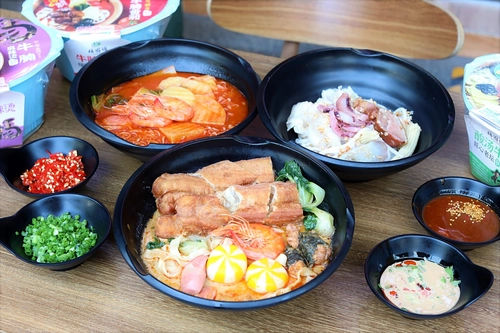 Experience the tantalizing and flavorful meat and vegetable dish from Yang Guo Fu that will surely bring excitement to your day!
What makes the Yang Guo Fu version special is its unique soup recipe, combining milk and rock sugar to transform the traditional Sichuan spicy hotpot into a bowl of pure deliciousness. It has captured the hearts of many, whether they are first-time visitors or regular patrons.
The freedom to choose your own ingredients adds to the thrill, from tempting tomato broths to aromatic beef concoctions infused with a variety of herbs and spices. You can even customize the spice level to suit your taste buds, ensuring that this mala creation is a perfect fit for everyone!
6) So France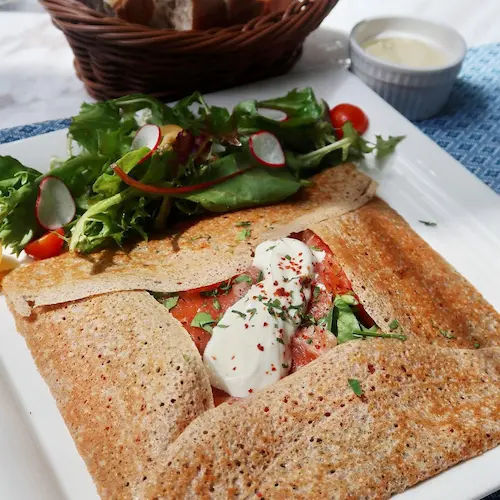 So France offers a welcoming and cozy bistro atmosphere. Inside, you'll find intimate seating perfect for small gatherings, while the terrace provides a great spot for casual outdoor dining or post-dinner drinks. Whether you're in the mood for breakfast, brunch, dinner, or even a late-night snack, their menu has it all.
From classic dishes like duck confit and coq au vin to a variety of cold cuts and French cheese boards. And don't forget to explore their gourmet grocery store, stocked with artisanal pantry products, ready-to-eat meals, desserts, and a selection of teas.
7) Overrun.Sg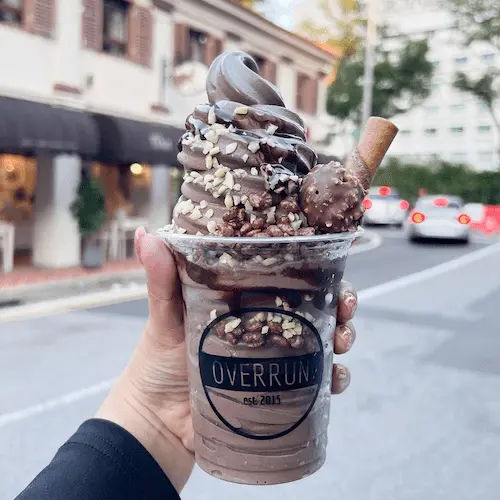 Escape the summer heat with chendol-infused soft serve at this affordable dessert spot perfect for the whole family! Their signature cups, adorned with photogenic toppings like strawberry cheesecake, Snickers, bandung, ondeh ondeh, and popcorn caramel, have been flooding social media feeds. Don't miss out on the chance to indulge in these one-of-a-kind sweet delights today!
8) The Masses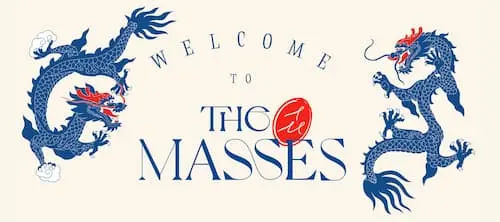 The Masses offers a fusion of French cuisine with an Asian twist, creating a gastronomical paradise. Each dish is meticulously crafted, beautifully plated, and absolutely divine in taste.
For a delightful change from the usual vegetables or salads, try adding some fresh fruits – the combination of flavors will surely tantalize your taste buds!
9) Tanuki Raw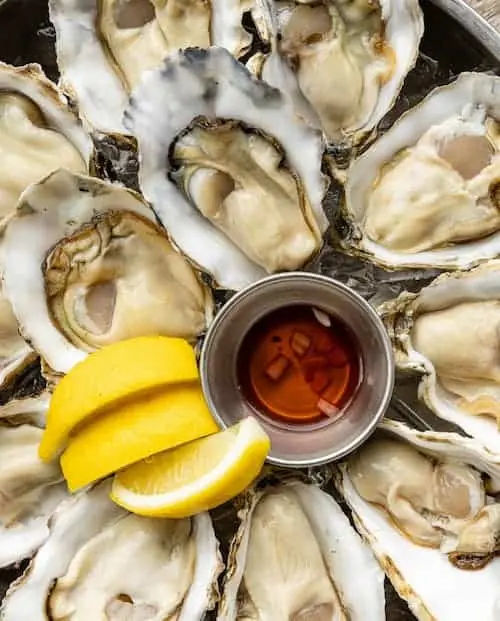 Tanuki Raw offers an incredible blend of other Japanese dishes and American street food that you simply cannot afford to miss. Indulge in their daily raw bar, which never fails to entice with its delectable flavors and affordable prices.
Make sure to try their freshly shucked oysters and miso soup, a true standout. Don't wait any longer, head down to Tanuki Raw today for an unforgettable culinary experience that won't break the bank.
10) Symmetry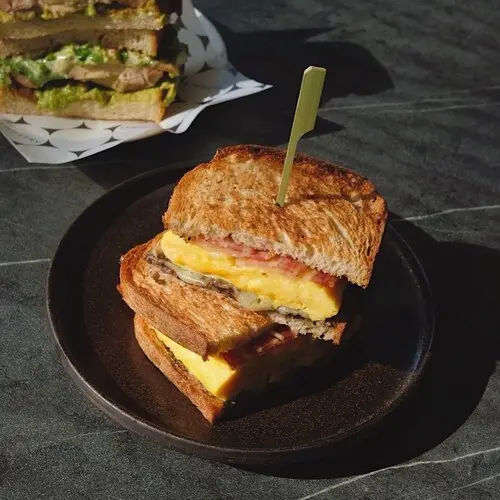 Visit this trendy Australian-inspired restaurant in Bugis and have an unforgettable experience with friends or a loved one. Enjoy mouthwatering burgers, pasta, meat dishes, and brunch bites. This popular all-day dining spot and bar offers a fantastic atmosphere to complement your meal!
11) Tom's Palette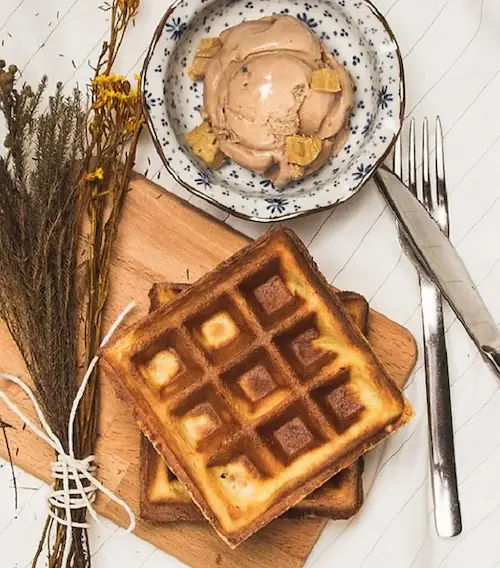 Tom's Palette is an ice cream parlor that takes ice cream flavors to the next level. Indulge in their unique gelato creations, such as chocolate sorbet, salted caramel cheesecake, yuzu, and even unconventional options like salted egg yolk, nasi lemak, and mango sticky rice.
Enjoy your scoop in a cup, or elevate your experience with a cone, waffle, or affogato-style serving. Prepare for an extraordinary treat!
12) Una Una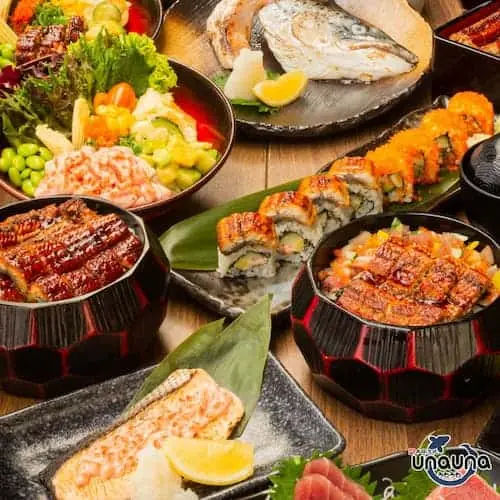 UnaUna, a restaurant located in Bugis, is renowned for its unagi dishes and is highly regarded as an affordable option. It offers one of Singapore's most reasonably priced Hitsumabushi dishes. Be sure to try their signature unagi donburi, as well as their Katsudon and Oyakodon bowls.
13) Suki-Ya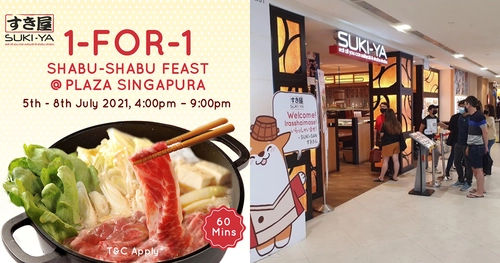 Are you searching for a delightful change to your upcoming hot dinner plans? Look no further than Suki-Ya, where you can indulge in their affordable sukiyaki and Shabu Shabu offerings!
Prepare to be captivated by the diverse range of five distinct umami-rich soup broths, each brimming with flavors that will undoubtedly entice you to return for another unforgettable dining experience.
14) Artichoke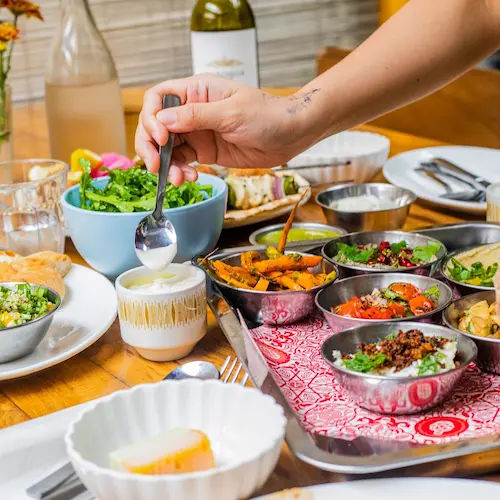 For a one-of-a-kind culinary experience with a Middle Eastern twist, look no further than this restaurant! Chef-owner Bjorn Shen adds his creative touch to traditional recipes, resulting in dishes that are both tantalizing and delightful. From the Za'atar crumbed swordfish to the scallop ceviche, each bite is a burst of amazing flavors.
And if you're dining with a group of four, make sure to try their signature 'lambgasm' – a mouthwatering 2.4kg slow-roasted lamb (don't forget to pre-order 48 hours in advance!). Don't miss out on their excellent selection of cocktails, beers, and wines either!
15) Twenty Grammes
If you're looking for the perfect combination of coffee, ice cream, and waffles, then this cozy Bugis cafe is the place for you. Indulge in gelato, freshly made waffles, cakes, tarts, and more – it's a dream come true! Treat yourself to sweet Sunday afternoons like never before.
16) Madame Fan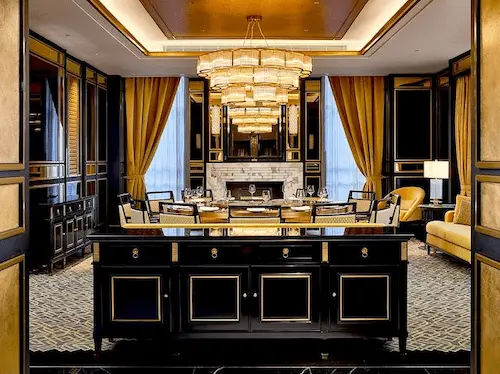 Indulge in the opulent dining experience at Madame Fan restaurant in The NCO Club, where you can savor a contemporary twist on traditional Cantonese cuisine. Explore their exquisite menu featuring tantalizing dishes like braised Taiwan noodles, crispy duck, and wagyu beef rolls with enoki mushrooms.
After your meal, don't miss the chance to visit their stylish bar, where you'll find a fusion of Eastern and Western flavors in a variety of stunning concoctions. And if that's not enough, don't forget to indulge in their delightful boozy dim sum brunch!
17) Sawadee Thai Cuisine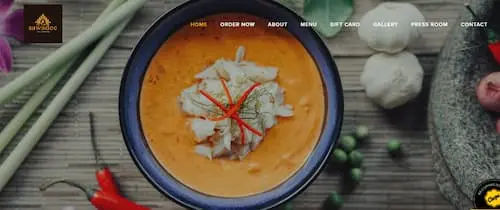 Sawadee Thai Cuisine, an oasis of Thai flavors, has been delighting guests since 2001 with a delectable selection of savory dishes. From their renowned tom yum soup to the mouthwatering green curry chicken and irresistible mango sticky rice, there's something to satisfy every palate.
And if that wasn't tempting enough, the menu also features deep-fried pomfret and seafood phad thai alongside other culinary delights.
18) Vatos Urban Tacos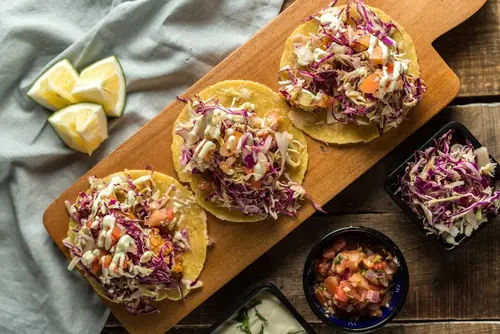 If you're searching for a one-of-a-kind dining and drinking spot in Bugis, look no further than this restaurant. Here, you can indulge in the best fusion creations of Korean and Mexican flavors.
From the mouthwatering Kimchi Pork Quesadillas to the delectable Galbi Short Rib Tacos and even the delicious Korean Po'boy Burritos, there's something here to satisfy your taste buds. Don't forget to try their signature Fruity Makgeolli Cocktails or Vatos' Ritas (Frozen Margaritas with beer/cider) – perfect for any gathering!
19) ROCKU Yakiniku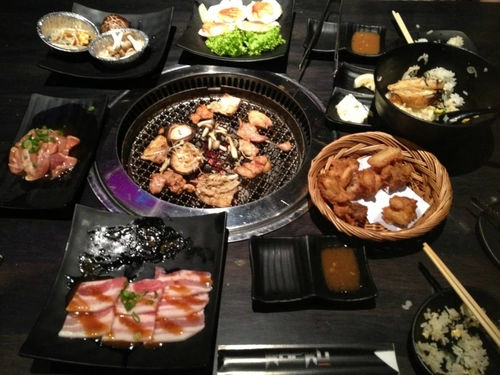 Come and explore our thrilling new Japanese restaurant, where the perfect blend of traditional dining and contemporary entertainment awaits. Indulge in our exquisite selection of premium dishes, expertly cooked over charcoal flames to enhance their flavors.
From succulent Wagyu beef brisket to mouthwatering Australian sirloin and tender short ribs, we offer an authentic taste of Japan that you won't want to miss. Visit us today and embark on a culinary journey like no other!
20) Aburi Kaisen Don Keisuke

Chef Keisuke Takeda has once again created a unique and genuinely Japanese Kaisen Don dish at an affordable price. This specialty rice bowl features fresh fish infused into each fluffy grain of white rice, as well as Aburi Don topped with an abundance of raw shellfish, grilled fish, and other aburi seafood ingredients.
21) Pizzamaru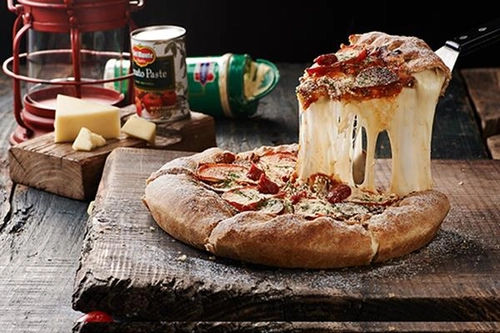 Pizzamaru, a renowned pizza chain, has made a significant impact in the Korean market. With more than 650 outlets nationwide and seven consecutive years of being awarded "Brand of the Year" and six years of receiving the "Excellent Franchise Award," it has solidified its position. Apart from their premium-quality pizzas, Pizzamaru also offers unique dishes like Korea's fried chicken wings on their menu.
22) Mrs Pho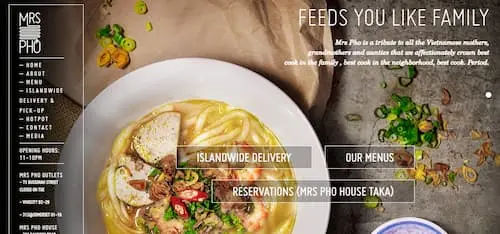 Experience the hidden gem of Vietnamese cuisine at Mrs Pho, where you'll be instantly transported to the vibrant streets of Hanoi.
Indulge in their signature Sliced Beef & Brisket Pho, featuring tender beef slices and hearty brisket simmered in a flavorful and nourishing broth. Or tantalize your taste buds with skewered meatballs marinated in an irresistible sauce, served with a captivating peanut dip.
If that's not enough, don't miss their Fresh Summer Roll filled with vermicelli noodles and succulent pork for an unforgettable gastronomic adventure!
23) Earlybird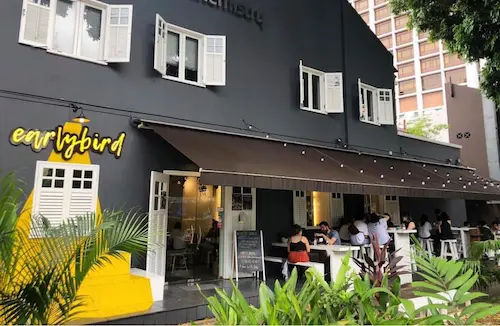 Earlybird is a haven for those who adore fried chicken. Indulge in their delightful buttermilk pancakes drizzled with maple syrup chili. It's a combination you simply can't miss!
Craving something unique? Give their salmon and avocado, steak & truffle mash, tom yum prawn pasta, or strawberries & cheese French toast a try – all equally mouthwatering. And don't forget to quench your thirst with our incredible selection of coffee, tea, juices, smoothies, and milkshakes!
24) Man Fu Yuan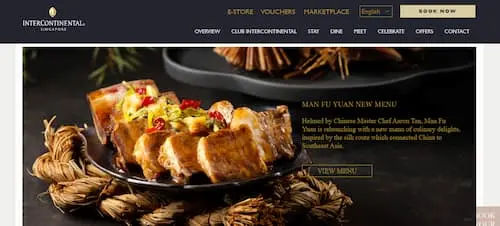 Legend Man Fu Yuan is famous for its delightful Cantonese cuisine, which is loved not only in Singapore but also across Asia. With a wide range of options including a la carte, buffet-style, and char siew rice, as well as dim sum specialties, there is something here to satisfy everyone's taste buds.
However, the star of the show has to be the Deep Fried Scallops with Sugar Cane. These crispy golden cubes, coated in breadcrumbs, offer a sinful and unforgettable indulgence. For an authentic dim sum experience, don't miss out on their Wok-Fried Radish Cake that will leave your taste buds craving for more.
25) Xian De Lai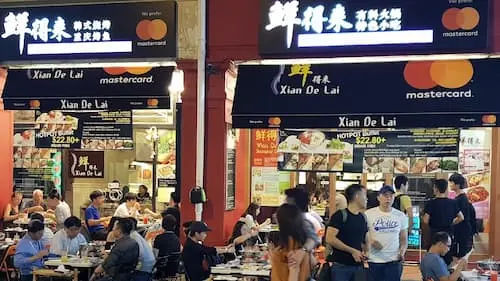 Xian De Lai in Bugis provides an ideal setting for family dinners and gatherings, offering a wide selection of over 80 ingredients for hotpot. With nine freshly made soup bases available daily, you can customize your own delightful meal in this beloved establishment, a favorite among Singaporeans since it first opened in 2013!
26) Saveur
Have you ever noticed that delectable French cuisine doesn't have to be expensive? Saveur, now situated in Bugis, continues to serve its classic and authentic dishes made from time-tested recipes.
The Duck Confit is a definite favorite, where the tender duck leg complements the creamy mashed potatoes perfectly! Additionally, indulge in other tantalizing main courses like succulent steak or a variety of cheese pizza and pasta options. Enjoy your meal!
Bugis Food Singapore
In conclusion, Bugis, Singapore offers an exciting and diverse culinary landscape, ranging from local delicacies to international cuisines.
From the exquisite dim sum at Man Fu Yuan to the delightful pizzas of Pizzamaru, the bold flavors of Sawadee Thai Cuisine and the savory fusion of Korean and Mexican delight at Vatos Urban Tacos, there's an endless array of gastronomic adventures waiting for you.
So whether you're a local resident or a visiting food enthusiast, Bugis is an amazing food paradise worth exploring. Bon Appétit!
Frequently Asked Questions (FAQ)
If you have any questions about Bugis Food places in Singapore, you can refer to the frequently asked questions (FAQ) about the best Bugis Food in Singapore below:
Additional Useful Articles
If you are looking for other useful guides and articles about Bugis Food Places in Singapore, check them out below: