Best Zi Char Singapore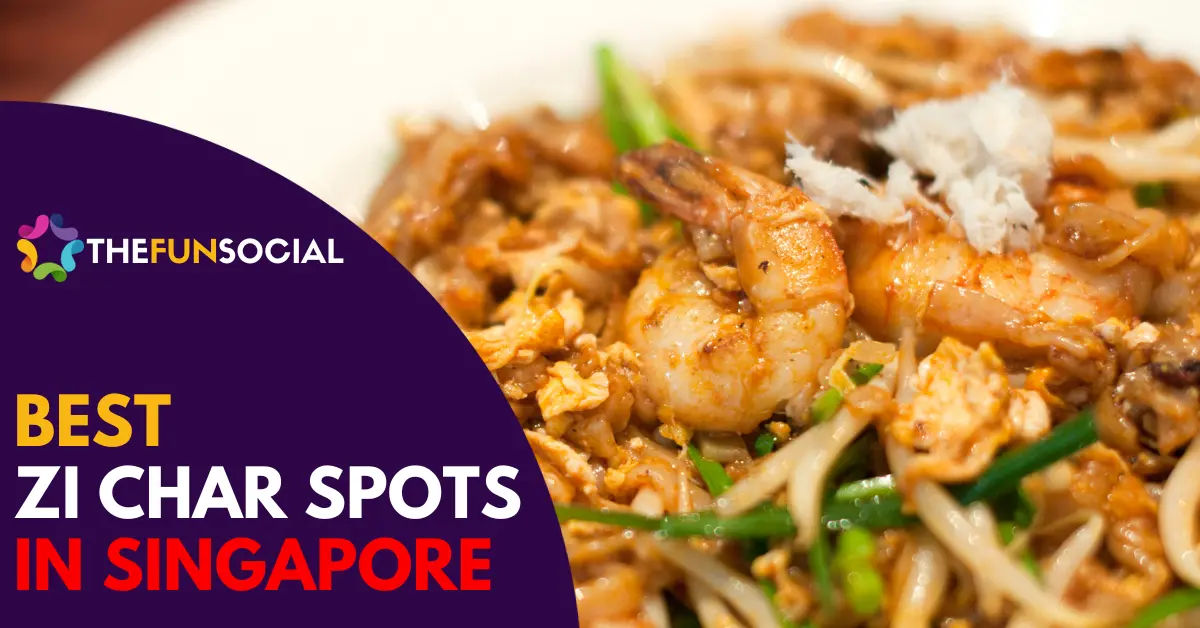 Zi Char, a colloquial term used by Singaporeans for home-style cooking, has etched itself deeply into the culinary fabric of Singapore.
The best Zi Char spots in Singapore include Two Chefs Eating Place, Jumbo Seafood, Ah Orh Seafood Restaurant, Jiak Modern Tzechar, and New Ubin Seafood.
When selecting a Zi Char eatery in Singapore, take into account factors like the range of popular dishes available, the ambiance, affordability, and the quality of the food.
Every Zi Char establishment in Singapore provides a distinctive gastronomic adventure, presenting traditional dishes with a local flair.
Here, we have curated a list of the best Zi Char spots in Singapore that you should not miss.
Quick Summary
Best Zi Char spots in Singapore include Two Chefs Eating Place, Jumbo Seafood, Ah Orh Seafood Restaurant, Jiak Modern Tzechar, and New Ubin Seafood.
When choosing a Zi Char spot in Singapore, consider factors such as variety, atmosphere, affordability, and food quality.
Each Zi Char spot in Singapore offers a unique gastronomic experience, serving traditional dishes with a local twist, promising an unforgettable culinary journey that leaves you craving for more.
Key Consideration Factors
Before getting into the best Zi Char, here are some consideration factors to remember:
Variety: The best Zi Char spots in Singapore offer a wide range of dishes on their menu. From seafood to meat and vegetable dishes, there should be something for everyone.
Atmosphere: Some Zi Char eateries in Singapore have an air-conditioned indoor dining area, while others might have outdoor seating options. Consider the ambiance that suits your preferences.
Affordability: Zi Char is known for its affordable yet delicious food. Look for eateries that offer value-for-money dishes.
Food Quality: Finally, the most crucial factor to consider is the quality of the food. The best Zi Char spots in Singapore use fresh ingredients and have skilled chefs who can bring out the authentic flavors in their dishes.
Best Zi Char Singapore
1) Two Chefs Eating Place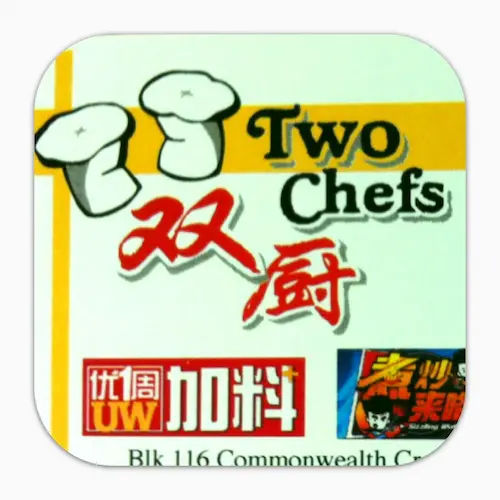 | | |
| --- | --- |
| Key services: | Famous for it's milk powder pork ribs |
| Address: | 116 Commonwealth Cres, #01-129, Singapore 140116 |
| Website: | Facebook |
| Phone: | +65 6472 5361 |
| Opening Hours: | Daily 1 AM–2:15 PM, 5–11 PM |
Operated by two brothers hailing from Ipoh, this unassuming eatery has gained recognition for its delectable butter pork ribs that are delicately coated with a sprinkle of milk powder.
This unique and tantalizing combination is just one of the highlights on their menu. Other notable dishes include salted egg prawn rolls bursting with flavor and tofu accompanied by tender enoki mushrooms.
However, do take note, dear food enthusiasts, that having a reservation does not guarantee immediate seating. Be prepared to patiently wait for approximately 15 to 20 minutes, especially during peak hours, as this establishment enjoys unwavering popularity.
2) Jiak Modern Tzechar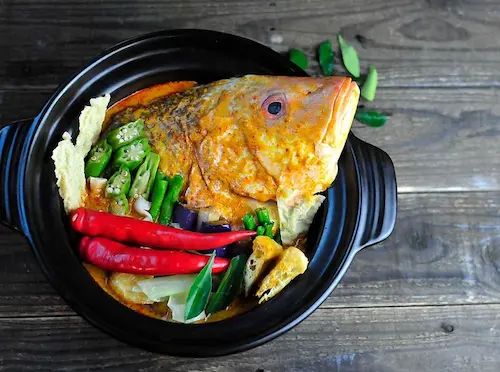 Key services:
Signature fish head curry
Address:
4 Hillview Rise, #02-04, Singapore 667979
Website:
https://www.jiak.com.sg/
Phone:
+65 6265 1097
Operating hours:
Tuesday
11:30AM–9:30PM
Wednesday
11:30AM–9:30PM
Thursday
11:30AM–9:30PM
Friday
11:30AM–9:30PM
Saturday
11:30AM–9:30PM
Sunday
11:30AM–9:30PM
Monday
11:30AM–9:30PM
This is the perfect response to those searching for delectable halal zi char dishes. Let not the sophisticated ambiance deceive you into believing it's just an average establishment.
The food here surpasses expectations, rivaling even the most unpretentious eateries. While there are many notable items on the menu, the true highlights are the tantalizing cereal prawns, the indulgent salted egg prawns, the mouthwatering sambal sotong, and the succulent black pepper wagyu beef.
However, the pièce de résistance undoubtedly lies in their signature fish head curry—a dish that effortlessly combines fiery spiciness with an explosion of flavors that will leave you wanting more.
3) 8 Crabs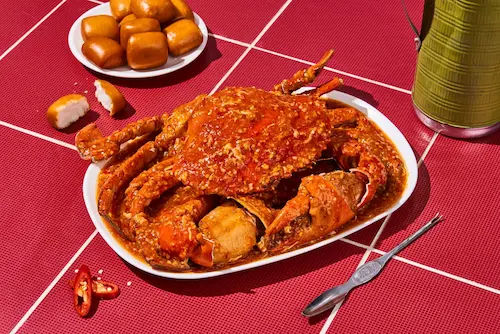 Key services:
Popular for its chili crab dish
Address:
18 New Industrial Rd, Singapore 536205
Website:
https://www.8crabs.com/
Phone:
+65 8725 0725
Operating hours:
Tuesday
10:30AM–7:30PM
Wednesday
10:30AM–7:30PM
Thursday
10:30AM–7:30PM
Friday
10:30AM–8:30PM
Saturday
10:30AM–8:30PM
Sunday
10:30AM–8:30PM
Monday
10:30AM–7:30PM
Looking to indulge in a delightful zi char feast right in the comfort of your own home? Look no further than 8 Crabs, the premier crab and zi char delivery service in Singapore. With a wide array of mouthwatering dishes like prawn omelet, sweet and sour pork, deep fried garlic pork chop, and beef with ginger and spring onion, this online restaurant takes it up a notch with their exquisite Sri Lankan crabs.
Prepared in flavors such as black pepper, chili, and salted egg, these delectable creations are made even more exceptional by their secret ingredient: AAA grade wild-caught crabs. These crabs are not only ammonia-free, but they also boast a richer taste of crab meat, larger size, and more succulent meat compared to their farmed counterparts.
Rest assured, every penny you spend is well worth it. Don't just take our word for it – 8 Crabs has garnered rave reviews from over 30,000 satisfied customers and esteemed social media influencers. Plus, you can enjoy the added benefit of free delivery with a minimum spend of $120.
Treat yourself to an unforgettable dining experience with 8 Crabs today!
4) Sin Hoi Sai Eating House

Key services:
Serves wide array of classic zi char dishes 'til midnight
Address:
187 E Coast Rd, Singapore 428893
Website:
https://sinhoisai.ezqr.sg/
Phone:
+65 6440 6956
Operating hours:
Tuesday
3PM–3AM
Wednesday
3PM–3AM
Thursday
3PM–3AM
Friday
3PM–3AM
Saturday
3PM–3AM
Sunday
3PM–3AM
Monday
3PM–3AM
Sin Hoi Sai Eating House is open every day, offering a delightful dining experience until the wee hours of the morning, closing at 3 am! This makes it the perfect supper spot to satisfy your late-night cravings.
Indulge in a wide array of classic dishes, including mouthwatering options like fish head curry, marmite chicken, Guinness pork ribs, and sizzling hot plate beef. Whether you're seeking a hearty meal or a late-night feast, Sin Hoi Sai Eating House has got you covered with their delectable menu and welcoming ambiance.
5) Sik Bao Sin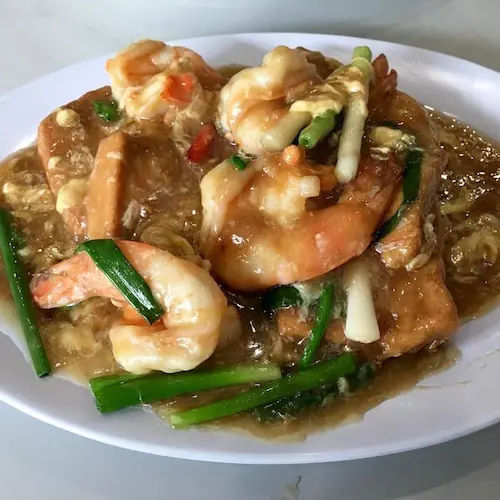 Key services:
Cantonese-inspired menu
Address:
92 Geylang Rd, Lor 34 Geylang, Singapore 389531
Website:
Facebook
Phone:
+65 6744 3757
Operating hours:
Tuesday
11:45AM–2:30PM, 5:45–9:30PM
Wednesday
11:45AM–2:30PM, 5:45–9:30PM
Thursday
11:45AM–2:30PM, 5:45–9:30PM
Friday
11:45AM–2:30PM, 5:45–9:30PM
Saturday
11:45AM–2:30PM, 5:45–9:30PM
Sunday
11:45AM–2:30PM, 5:45–9:30PM
Monday
Closed
Renowned as the "air-conditioned edition of Sik Wai Sin," this authentic Cantonese zi char eatery is undoubtedly your top choice for indulging in authentic and nostalgic dishes.
Be sure to sample their must-try offerings, including the tantalizing steamed fish head generously bathed in a savory fermented soybean sauce, and the sinfully delicious steamed pork with salted fish.
And for those craving some greens, delight in their kailan, exquisitely garnished with your choice of succulent beef, succulent prawns, or expertly cooked with fragrant garlic. With such delectable choices, this restaurant promises an unforgettable dining experience that will leave you yearning for more.
6) Ah Orh Seafood Restaurant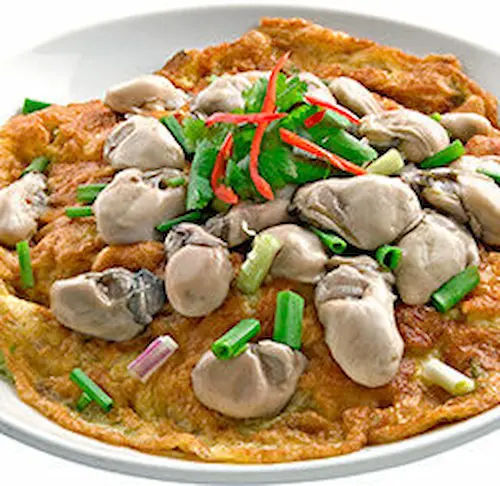 Key services:
Wide array of food
Address:
115 Jalan Bukit Merah, #01-1627, Singapore 160115
Website:
https://ahorhseafood.sg/
Phone:
+65 6275 7575
Operating hours:
Tuesday
11AM–2PM, 5:30–9PM
Wednesday
11AM–2PM, 5:30–9PM
Thursday
11AM–2PM, 5:30–9PM
Friday
11AM–2PM, 5:30–9PM
Saturday
11AM–2PM, 5:30–9PM
Sunday
11AM–2PM, 5:30–9PM
Monday
Closed
If the saying "old is gold" holds true, then this Teochew establishment, which was introduced to by their parents, deserves nothing less than the finest 24 karat gold. As you step into the restaurant, you won't find a menu to meticulously examine. Instead, let the pictures adorning the walls and their personal recommendations guide you in making a delectable choice.
Among the must-tries are the zesty lemon chicken, the mouthwatering oyster egg, the perfectly pan-fried crayfish, and the delectable combination of sliced braised duck with succulent pork belly.
To complete your dining experience, we highly recommend pairing these delectable dishes with a serving of fragrant heart attack fried rice. Indulge in this feast and treat yourself to a truly satisfying and memorable meal.
7) Jumbo Seafood

Key services:
Delectable offerings of chili crab dishes
Address:
2 Orchard Turn, #04-09/10, ION Orchard, Singapore 238801
Website:
https://www.jumboseafood.com.sg/en/home
Phone:
65 6737 3435
Operating hours:
Tuesday
11:30AM–10PM
Wednesday
11:30AM–10PM
Thursday
11:30AM–10PM
Friday
11:30AM–10PM
Saturday
11:30AM–10PM
Sunday
11:30AM–10PM
Monday
11:30AM–10PM
If you're looking to satisfy your craving for crabs, you absolutely must visit this well-established seafood institution. Jumbo is renowned for its delectable offerings of chili crab and black pepper crab, two dishes that have earned them a stellar reputation. But that's not all – their menu boasts a myriad of other mouthwatering options to complete your crab feast.
Indulge in the delightful combination of scallops delicately wrapped in yam rings, or savor the tantalizing flavors of wok-fried codfish drenched in a special chilli sauce. For a vegetarian delight, the vegetable beancurd braised with fresh mushrooms is a must-try.
And if you're in the mood for something meaty, the mocha pork ribs will surely leave you satisfied. With its diverse and enticing offerings, Jumbo is a true haven for seafood enthusiasts seeking an unforgettable dining experience.
8) New Ubin Seafood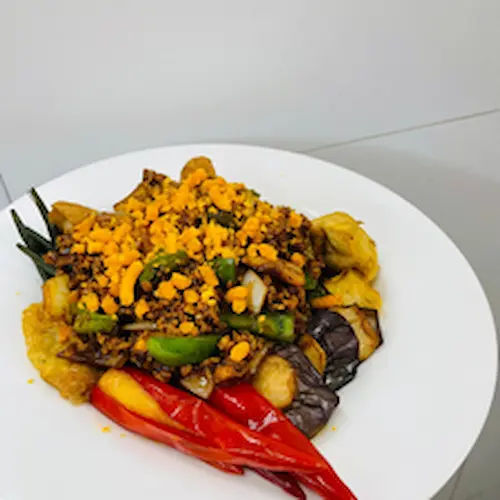 Key services:
Novel western dishes like black Angus ribeye steak, St. Louis-style pork ribs, and foie gras satay.
Address:
30 Victoria St, #02-01B C, Singapore 187996
Website:
https://newubinseafood.com/
Phone:
+65 9740 6870
Email:
newubinseafood.com
Operating hours:
Tuesday
11AM–3PM, 5:30–10PM
Wednesday
11AM–3PM, 5:30–10PM
Thursday
11AM–3PM, 5:30–10PM
Friday
11AM–3PM, 5:30–10PM
Saturday
11AM–3PM, 5:30–10PM
Sunday
11AM–3PM, 5:30–10PM
Monday
11AM–3PM, 5:30–10PM
If you're looking for a dining experience that breaks away from tradition, this joint in Singapore is the perfect choice. New Ubin Seafood goes beyond the usual offerings of sambal kang kong and sweet and salted egg pork.
Prepare yourself for a culinary adventure with their selection of innovative Western dishes, including mouth-watering black Angus ribeye steak, succulent St. Louis-style pork ribs, and even indulgent foie gras satay.
Just the thought of these delectable delights is enough to make your taste buds tingle with anticipation. Are you ready to embark on a gastronomic journey like no other?
Best Zi Char Singapore
In conclusion, Singapore is a food paradise offering a vibrant array of zi char joints that cater to every palate. From traditional dishes that evoke a sense of nostalgia to innovative takes that break away from the norm, these establishments offer nothing short of gastronomic delights.
Whether it's a late-night craving or a lavish seafood feast, the dynamic zi char scene in Singapore promises a memorable dining experience. The rich diversity and unique flavors of cuisine are a testament to Singapore's culinary prowess and a must-experience for any food enthusiast.
Frequently Asked Questions (FAQ)
If you have any questions about Zi Char in Singapore, you can refer to the frequently asked questions (FAQ) about the best Zi Char Singapore below:
What are the best Zi Char spots in Singapore?
The best Zi Char spots in Singapore include Two Chefs Eating Place, Jumbo Seafood, Ah Orh Seafood Restaurant, Jiak Modern Tzechar, Long Ji Zi Char, and New Ubin Seafood.
Where can I find the best coffee pork ribs in Singapore?
One of the top places to enjoy delicious coffee pork ribs and bitter gourd pork ribs is at Keng Eng Kee Seafood, known for its flavorful and tender ribs cooked in a special coffee-infused sauce.
Which zi char restaurants serve mouthwatering prawn paste chicken?
Many restaurants offer delectable prawn paste chicken, a popular dish known for its crispy exterior and juicy meat. It's a must-try item on the menu at various zi char stall.
What are some signature dishes to try at zi char restaurants?
Zi char restaurants are known for their diverse menu offerings. Some must-try signature dishes include chilli crab, curry fish, vermicelli or hor fun, salted fish fried rice, salted egg crab, and the piquant steamed fish.
Which zi char restaurant is famous for its wok hei and flavorful dishes?
Kok Sen Restaurant is renowned for its dishes cooked with intense wok hei, imparting a smoky and robust flavor to their delicacies. It's a go-to place for those seeking the authentic taste of traditional cuisine.
Where can I find delicious fried beef hor fun and other seafood dishes at a zi char place?
Ah Meng Restaurant is a popular spot in Singapore known for its delectable hor fun (moonlight hor fun and fried beef hor fun) and a wide variety of seafood dishes. It's a great place to indulge in flavorful cuisine.
What makes zi char stalls different from other restaurants in Singapore?
Zi char stalls are unique in that they offer a casual dining experience specializing in Chinese home-style cooked dishes. They often have an open kitchen concept, where you can witness the chefs skillfully stir-frying dishes to perfection.
Are there vegetarian options available at zi char restaurants?
Yes, some zi char restaurants offer a vegetarian zi char feast, catering to those seeking plant-based options. These feasts feature creative vegetarian dishes that mimic the flavors and textures of traditional cuisine.
Where can I find fresh seafood at a zi char restaurant in Singapore?
Many restaurants, such as Hao Kee Seafood Deluxe, take pride in using fresh seafood in their dishes. They source their ingredients from reputable suppliers to ensure high-quality seafood for a delightful dining experience.
What is the signature curry fish head dish often found at zi char restaurants?
The signature curry fish head is an iconic dish commonly served at restaurants. It features a rich and aromatic curry sauce cooked with a fresh fish head, vegetables, and spices, creating a flavorful and satisfying meal.
Additional Useful Articles
If you are looking for other useful guides and articles about best Zi Char in Singapore, check them out below: